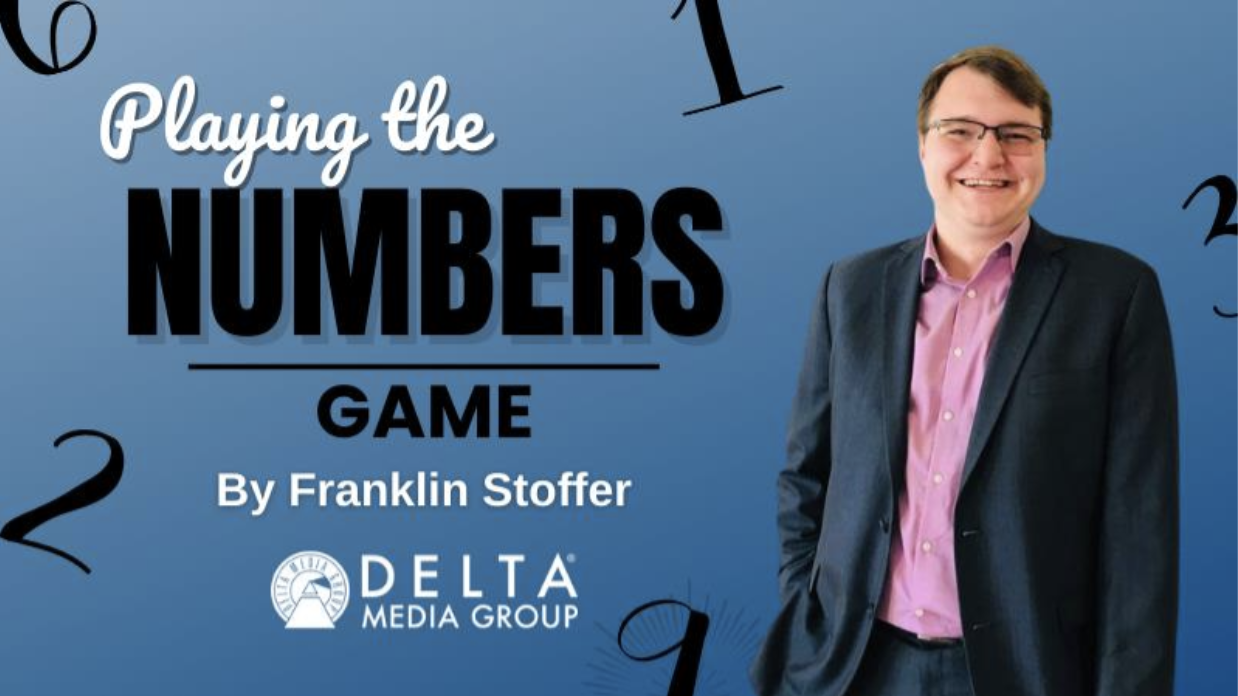 When it comes to email marketing in real estate, looking at the numbers can help you determine what works and what doesn't.
At Delta Media Group, we service brokerages of all sizes across the United States. From independent agents to more than a dozen of the RealTrends TOP 100 brokerages in the nation. Earlier this year, I took the time to conduct a thorough analysis of the adoption rates, email statistics, and general website performance of some of our largest partners to get a gauge of what "true adoption" looks like, as well as what kind of email marketing was being done by some of the top-performing brokerages in the nation.
Let's start by looking at the adoption statistics because those will play directly into the volume of emails sent by these firms. All of the data in this report is from 1/1/2021 thru 1/1/2022. Of the 12 brokerages analyzed, they had a collective 12,000 agents within their organizations.
As I started to review the usage of our DeltaNET® platform, one thing immediately became clear to me. Some companies use technology regularly and have made it a part of their company culture. Other firms simply offer a CRM to "check the box" and are not actively promoting or pushing its use. In the last edition of our Real Estate Marketing & Technology magazine, I talked about the importance of building a healthy culture of technology. If you aren't talking about it, if you aren't sharing the wins, eventually, the technology will become an afterthought in your organization.
That's why "adoption" statistics can be tricky to analyze. Large tech vendors want to use those numbers to convince brokerages that they have the magical technology that agents will finally want to pick up and use. The reality is that no brokerage will ever have a 100% adoption rate of any technology. There are too many real estate agents that are just looking for a company to hold their license and are only in real estate as a part-time job. In a year, they'll, maybe, record one or two transactions. And that's okay; real estate doesn't need to be a full-time career for every agent. That also means it's okay to know you will never get everyone on the same page.
When it comes to our largest organizations, some saw a very healthy adoption where more than 80% of their agents were logging into the system on a regular basis (at least once a month) and having some type of activity within the system. That could be building a flyer, changing their website, or responding to leads. Other organizations saw as low as a 39% healthy login rate. The numbers varied wildly across the board, with the average healthy adoption rate coming in around 61%.
This falls in line with a concept I've also talked about in this magazine before — the "30-30-30" rule. 30% of your agents will rarely use your tools. 30% of your agents will probably use your tools but will need to be coached/trained/and motivated to use them. This group is where most training directors spend their time. The final batch of agents is the ones who are pushing brokerages to get these tools and will use them often.
The number of agents using the system will directly translate into how many contacts exist within these brokerages' CRM platforms. You need contacts in a system in order to market to them. We found in our data that, on average, 80% of agents inside these 12 companies had actually uploaded their contacts into their CRM. In total, 4.6 million contacts were receiving reoccurring marketing from these brokerages. That is huge! These larger firms had roughly 386,000 contacts in their pool to be regularly contacted.
So you've got agents using a CRM, you've got them uploading contacts, and the goal is you want to be marketing to these contacts, boosting your brand impressions, and providing something of value to the potential home buyer or home seller. The content they're receiving needs to be valuable. Things like new listing alerts, market updates, regular newsletter content relevant to their interests, or seller reports. At Delta, we have seven distinct channels of email marketing. Those are:
Homefinder Reports: New listing alerts that can run instantly, daily, weekly, or monthly.
Market Watch Reports: Market statistics updates that run weekly, bi-weekly, monthly, or quarterly.
Seller Reports: Detailed statistics on how a listing is performing on the market. View counts, engagement, showings, etc. These run weekly or bi-weekly.
E-mail Drip Campaigns: Various automated touchpoints like holiday emails or buyer campaigns. They are relationship-focused and have a large variety of email volume. It could be one email a week or four emails a year. It all depends on the type of campaign.
E-cards: These are graphics-heavy emails that usually are focused on displaying information within the email and not focused on driving traffic back to a website.
Email Blasts: This is an email that is built and scheduled to run on a specific day and time to a pre-set group of customers.
My Customer For Life: Our AI-Driven newsletter contains curated content for home buyers, sellers, and general home improvement. Any contact within the CRM can receive this newsletter, which has 12 new articles added monthly. The newsletter tracks what type of content customers are engaging with and starts to become a curated newsletter of content relevant to the customers' interests.
Here is a breakdown of how these different channels of email marketing performed:
Over the course of one year, our clients sent more than 43 million emails to a total of 4.6 million contacts. On average, it appears that enterprise brokerages are hitting a contact with a little over nine emails per year. However, that number will be inflated as the home finder emails are really new listing alerts running to buyers who are actively looking for a home. If you remove those 11.5 million emails, it's really closer to seven emails per contact per year for general branded emails.
Personally, I think the best cadence for email marketing is more like 12-18 emails per year. You should be increasing your brand impressions significantly by giving these clients valuable information like our Market Watch Reports or our My Customer For Life newsletter.
Let's break down some of the findings from this data.
1 — the types of email marketing running from the DeltaNET perform extremely well compared to most online email marketing analytics. Your average open rate should be around 17%, and your average click-to-open rate should be around 6%. These benchmarks come from campaignmonitor.com. With that in mind, it's clear that there are three stand-out emails in our marketing suite that everyone should take notice of.
2 — Market Watch Reports. We encourage all agents using the DeltaNET to enroll their customers to receive these types of detailed market reports. If you have a potential buyer looking to move to a new area of town, you can enroll them to receive these reports. Or, if you're looking to keep a long-term relationship with a customer, you can enroll someone who just moved into a new house to receive these market reports. Perhaps they purchased at $240k, and a few years later, they see homes in their market selling for an average of $280k. They may be inclined to list and sell again once the price point gets high enough. These emails have a massive 65% click-thru rate. This means the customers opening these emails are almost always clicking on them to be sent back to your website. There is a huge opportunity here.
3 — Seller Reports. While this is the lowest volume of emails coming from our system, it's clear that home sellers are paying attention to them. Seller Report emails have a 63% open rate, the highest of any type of email I've ever seen statistics for. If you have active listings, your seller should receive these detailed emails.
4 — My Customer For Life. This email newsletter is clearly working. I believe it may be the magic bullet for email marketing, and we didn't even realize we had it. Our Digital Marketing team has added new content articles to this newsletter for nearly five years. To date, MCFL has more than 750 articles of content that fall into three categories: Buyer, Seller, and Home Owner. If I receive an agent's branded newsletter in week one, it will show me all three types of content. Let's say I click on a seller article. Delta tracks that. Next week when I get my newsletter, it will have two seller articles and a home improvement/buyer article. If I click on that sell article again, I am flagged in the agent's CRM as a potential seller, and now the newsletter will always contain more seller content because that's relevant to my interests.
The MCFL newsletters have a 59% click-thru rate. This is one of the best online marketing plans you could subscribe to, and the best part is that it's included in our DeltaNET platform with no extra charge. Other online marketing companies would charge anywhere from $20 to $50 per month to subscribe to a newsletter that gets that much new content each month. And it's not just for your email either. This content is also designed to be automatically shared on your social channels after you've connected your
DeltaNET to Facebook, LinkedIn, Twitter, or Instagram. You get great reoccurring social content and email newsletter content automatically each week.
As the data shows, email marketing works. Our top 12 clients saw nearly six million impressions of their brand through email and drove more than 1.6 million visitors back to their websites. If you're looking to step up your game on email marketing, the first place to start is your CRM. Make sure you have agents uploading contacts to market to. Once you've got contacts to email, you should get into a rhythm of reoccurring newsletters, dynamic email drip campaigns, and setting up market watch reports for all customers. Specialized emails like seller reports and home finder reports are great for sellers and buyers. Finally, you can use tools like email blasts to send mass notifications about things like company events.
If you'd like to set up a consultation to review your email marketing strategy, please don't hesitate to reach out to one of our Software Consultants at sales@deltagroup.com.