Market Your Customer Success with Our Client Testimonial Software
Customers can input personal testimonials and 5 star ratings on your website, and you have control over what is published and when.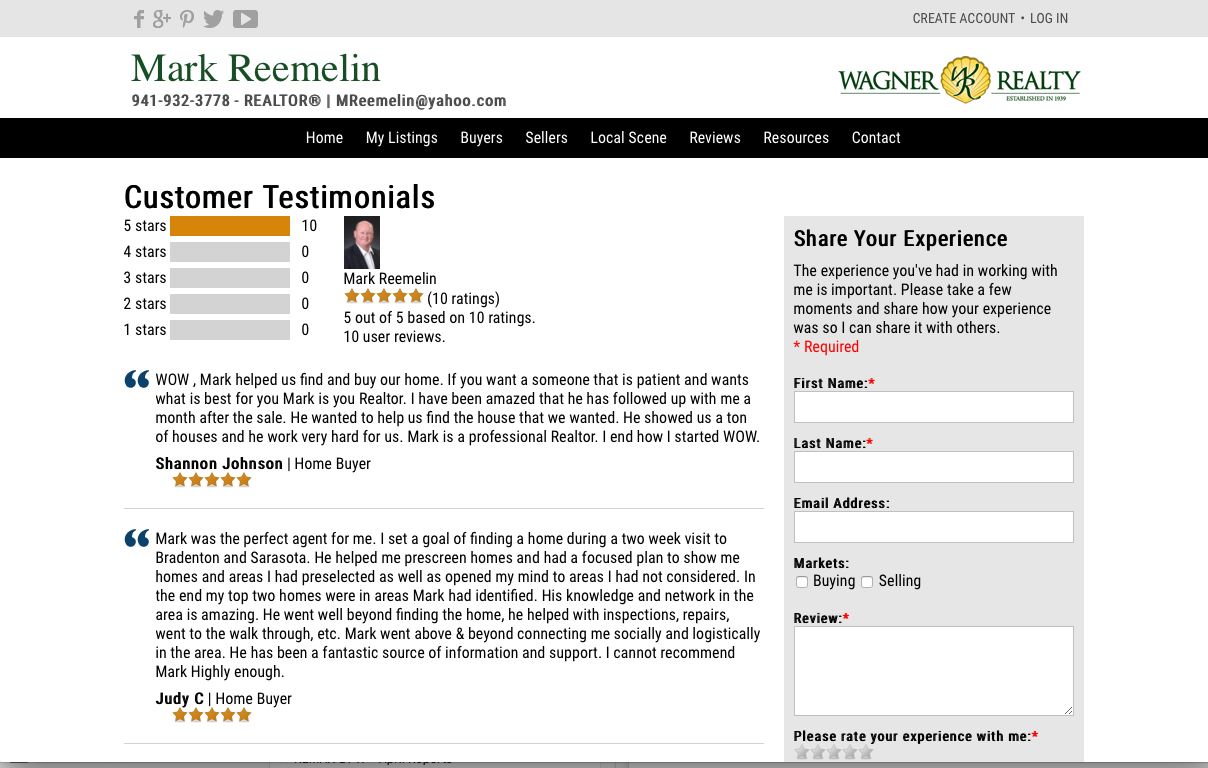 Do client testimonials help your business? You bet they do!


Testimonials and reviews are a necessary part of business, and an increasingly important component of a real estate agent's business marketing. New consumers want to read testimonials from other consumers. They want to know if they should do business with a person or company, or whether they might be happier going elsewhere.
Just look at how we shop online. We find what we're looking for and one of the first things we do is check the customer rating number on the product. The second thing we typically do is read the actual customer reviews to see why someone gave that product 1 star and why others gave the same product 5 stars.
As a REALTOR®, you've built your business on helping others find homes. You've worked hard to be honest, ethical and do what's best for your consumers. But telling that to your next client is no longer enough.
These days, you also need your former clients to tell your future clients for you. You need to provide written testimonials from happy consumers, and you need those browsing the web for a real estate agent to easily find and read them. Displaying these positive real-life experiences will help convince your next clients that you'll serve them just as well as you've served your past clients.
This is exactly why Delta offers an integrated Client Testimonials System as a part of our web platform for both Brokerages and Agents. Features of our client testimonial software with 5 Star Ratings include:
Moderator Tools - The system provides the ability for administrators to moderate, modify, approve and delete testimonials as necessary, and no testimonial is ever published without your review.


Client Solicitation & Manual Input - The system gives agents and companies the ability to add testimonials manually and to solicit them electronically on their website, making it simple to gather and publish them.


5 Star Ratings Tool - In addition to the client testimonial, the system also provides the ability for customers to add 5 Star Ratings with the easy star selector tool. The 5 Star Ratings interface appears above the testimonials system, and each star rating accompanies its respective testimonial.
If you would like to know more information about our real estate ratings system, feel free to contact us today!