Stay Organized & Efficient With Our CRM System
Enterprise Platforms Intuitive CRM Interface Allows Users To:
Capture leads from IDX searches.
Organize and track buyer, seller & renter leads.
Receive system generated leads automatically via email or text.
Monitor website lead activity.
Track property searches, saved favorites property views and search criteria.
Communicate with leads directly through the CRM system.
Integrate sales & rental lead management.
Below are a few of the many CRM features included in our robust Enterprise Web Platform:
If you are in the real estate industry and interested in our CRM system, contact us today to learn more.


Lead Processing, Distribution & Engagement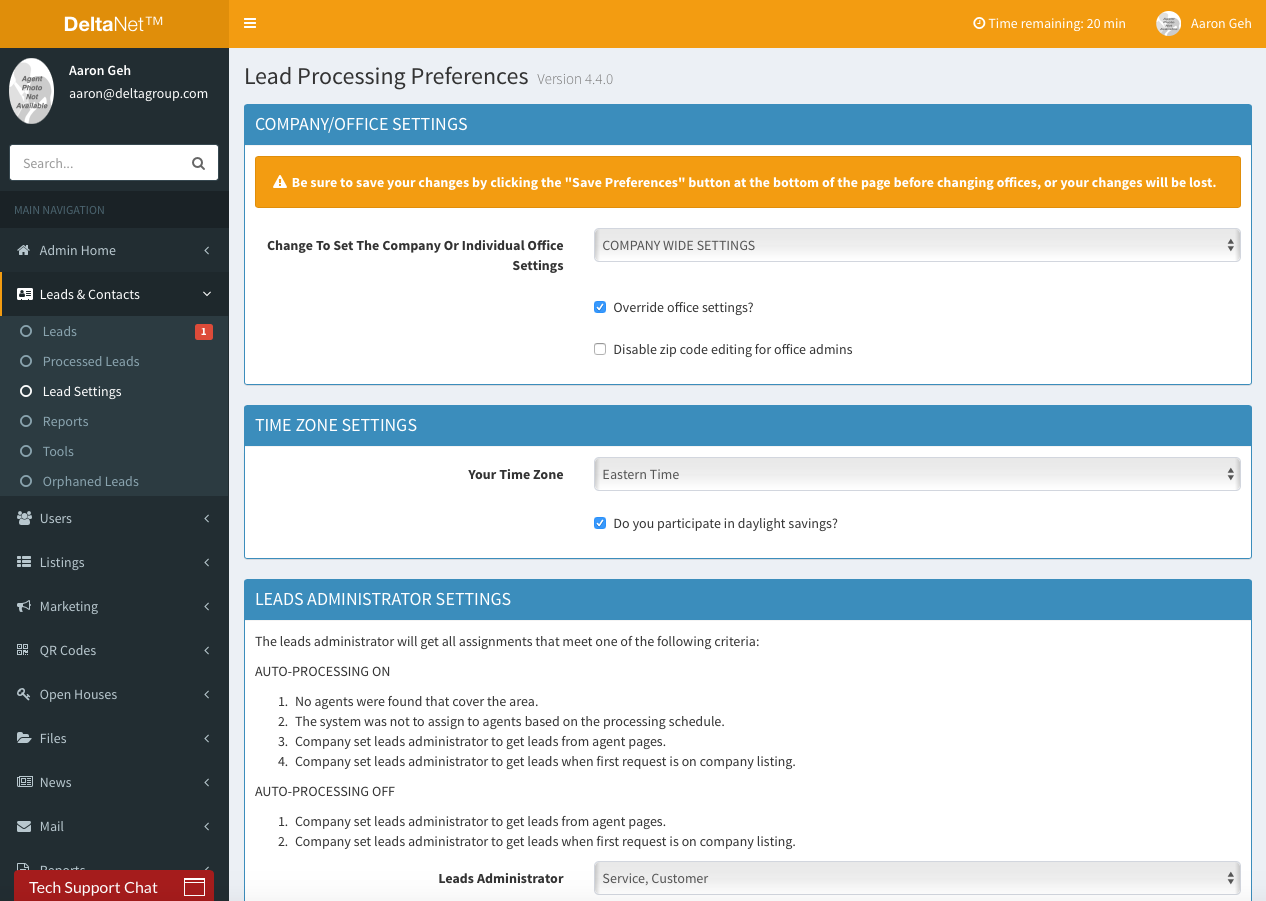 Delta's Enterprise Platform's powerful lead automation features allows for the automated processing and distribution of leads that then trigger auto-response customer greeting emails. Greeting emails are fully customizable and can be set to delivered at times pre-specified by administrators.

Customer Import & Export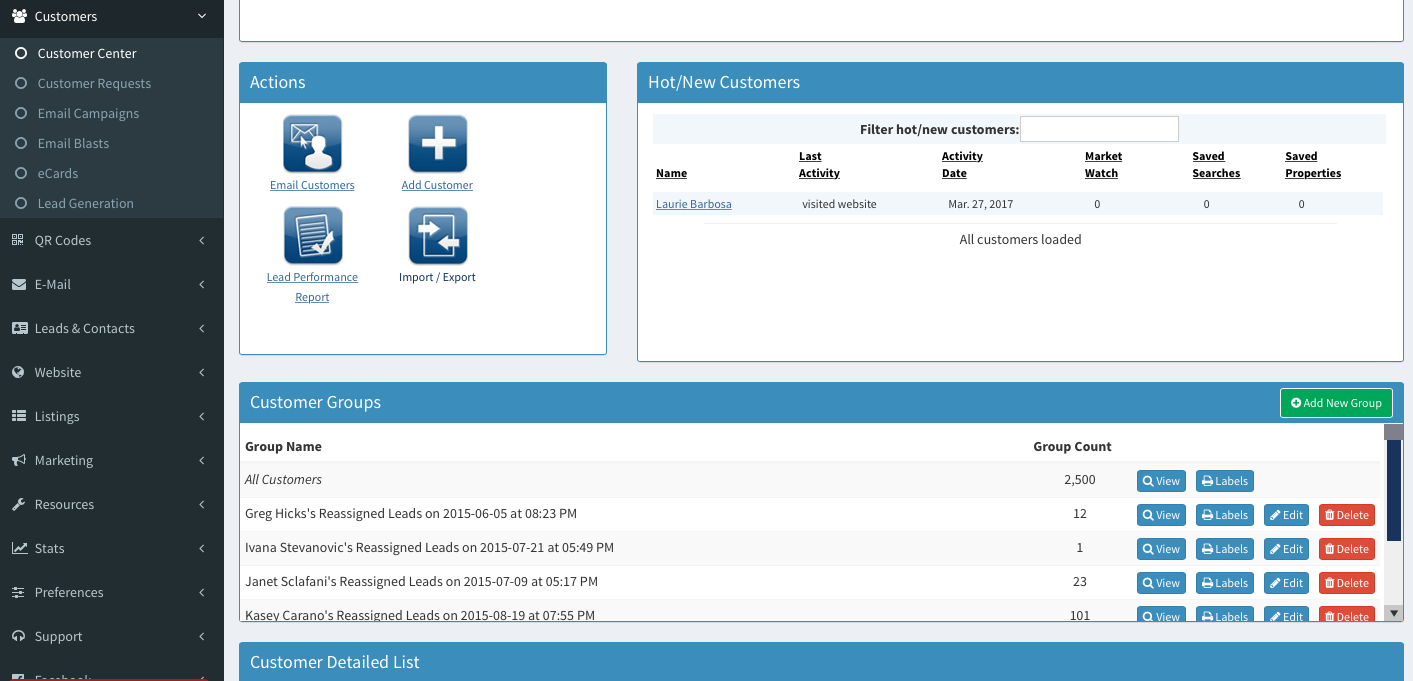 Our CRM's organization tools allow for customer importing and exporting customers into the groups. After you have your customer lists imported into the CRM, manage them more efficiently with customizable customer labels, which allow for easy tracking and sorting.

Customer Follow-Up & Reminders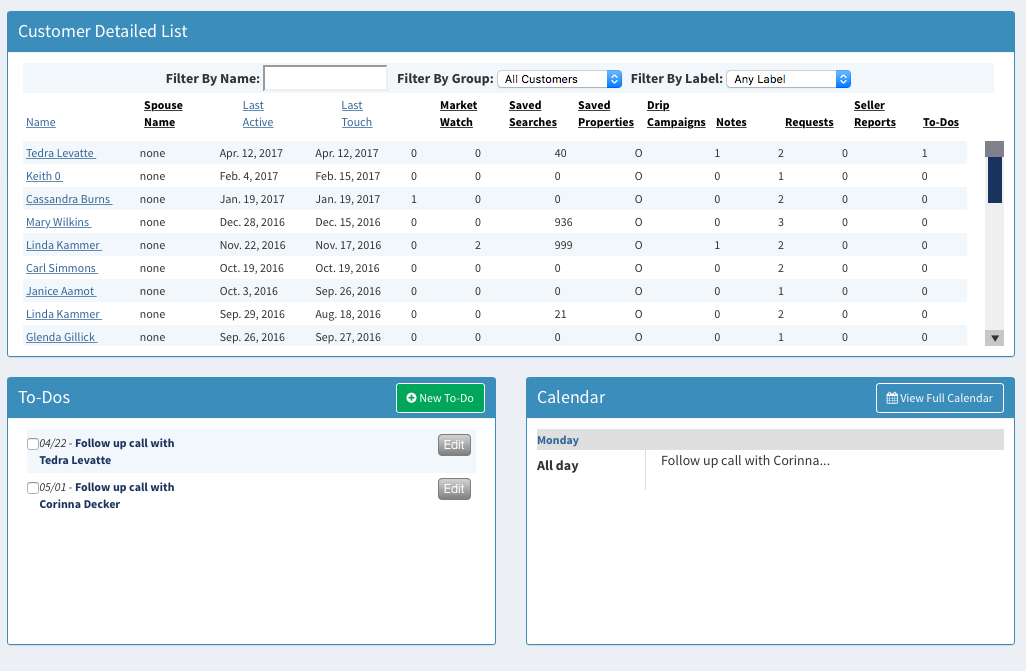 Our CRM system allows REALTORS® to create easy to-dos for customer follow up. Save time and energy when marketing to customers by creating and pre-scheduling template emails in advance, when there is time.

Lead Performance Reporting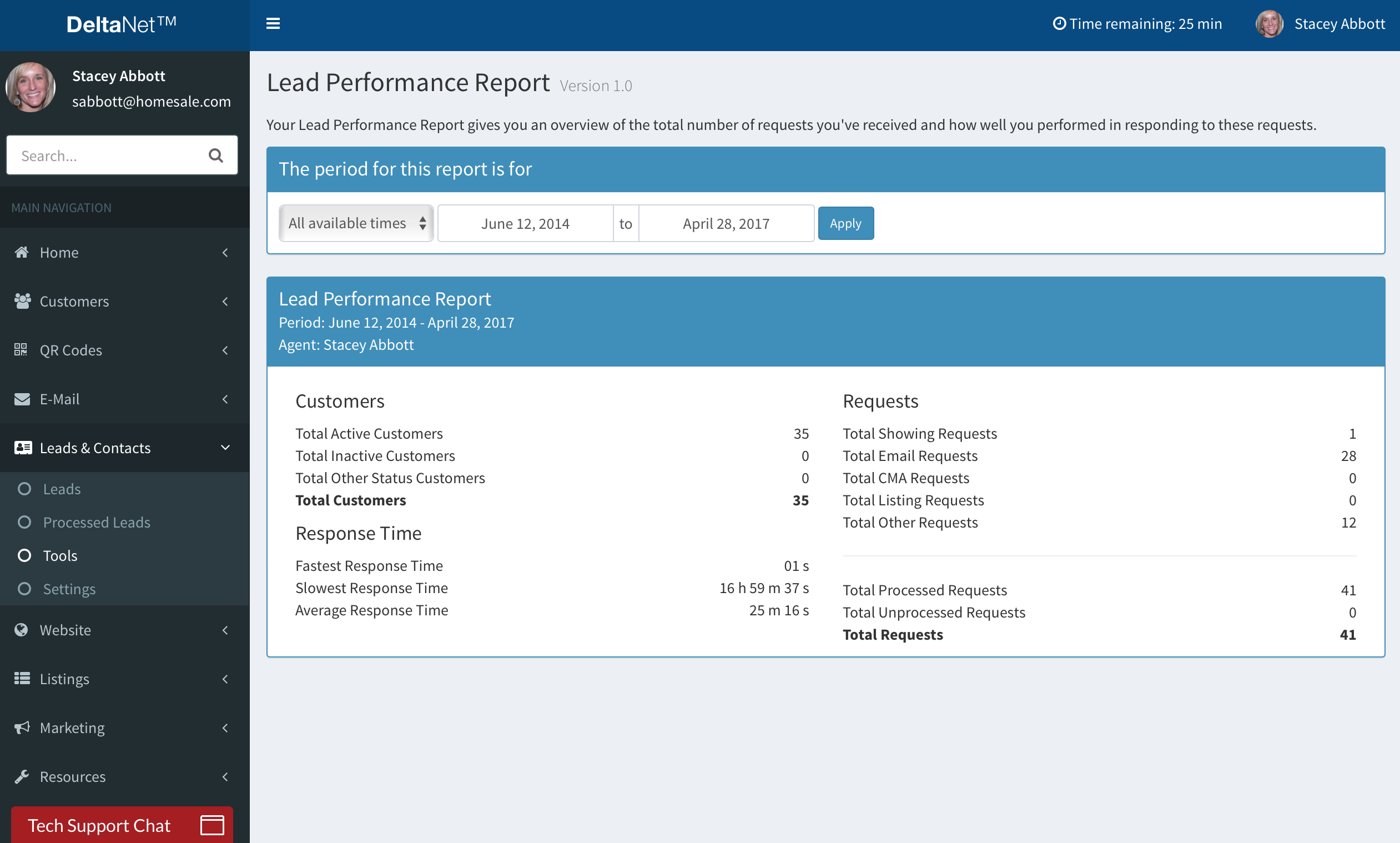 Delta's Enterprise Platform's Lead Performance Report helps make business management more effective with targeted reporting features. Date ranges for lead performance can be chosen with an easy-to-use calendar selector, making it simple to create targeted reports for customers, response time and requests.

Mobile Business Management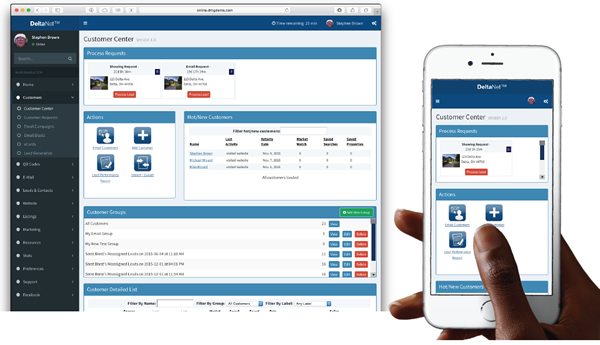 Our CRM system was also built to manage leads and customers while on the go. In the mobile CRM interface, users can receive, process and respond to leads wherever they are, whenever they want to, from their smart device.

Full Customer Activity History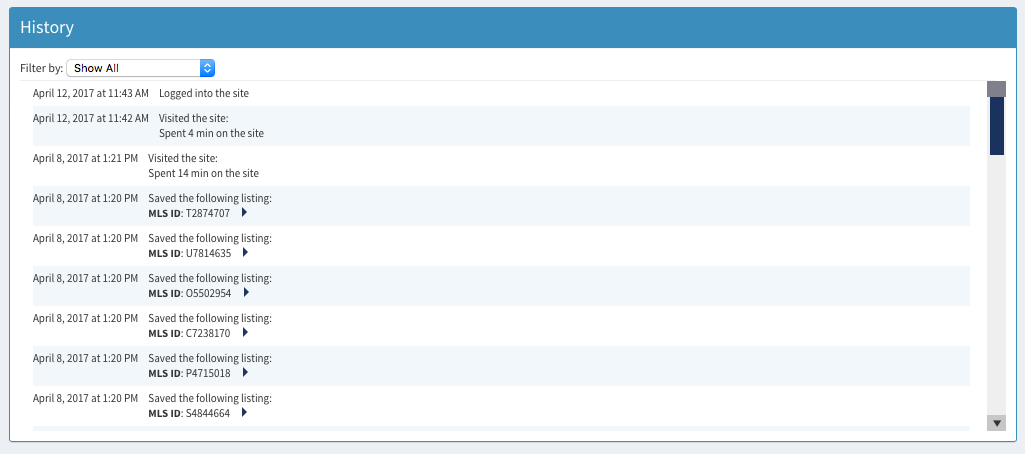 Delta's CRM provides REALTORS® with quick, easy access all of your critical customer information. Each Customer Information Screen in Delta's CRM includes the full history of your customer touch points in one convenient location in
chronological order.

MyPortfolio Integration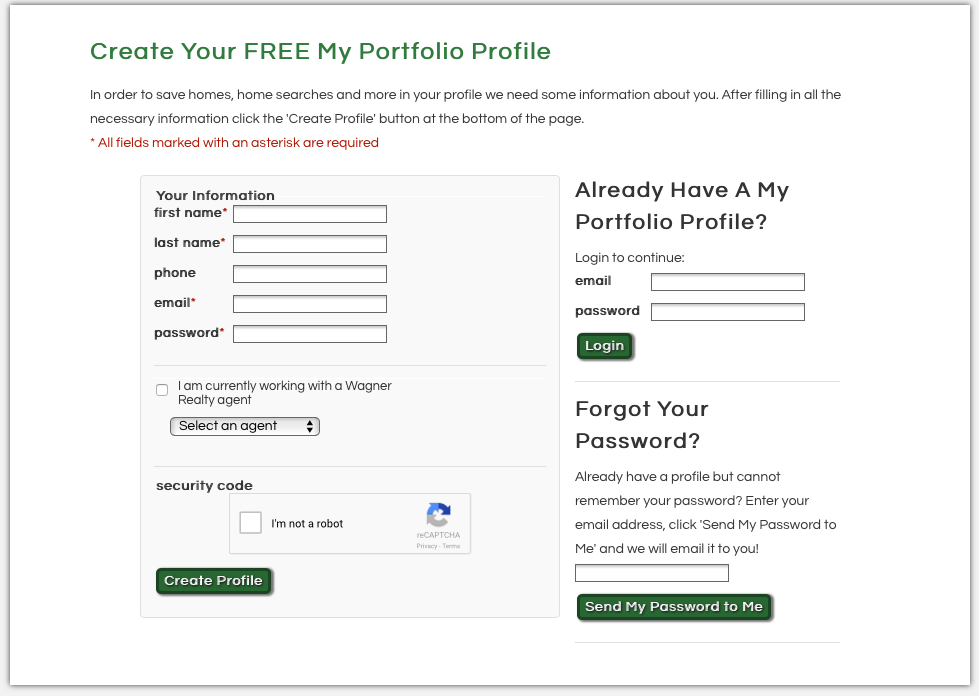 Delta's CRM system includes a deep integration with the MyPortfolio system. When a customer saves properties through their MyPortfolio account on your website, you are alerted through the platform's Customer Center. The system also makes responding a breeze with integrated smartphone call and email.