Engage Through Social Media & Grow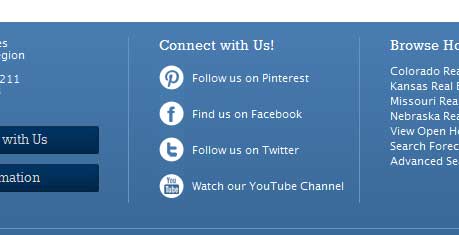 A strong social media marketing strategy is one of the most important components of attracting new customers and agents to your real estate business.
The largest percentage of time spent on the web is on social networks. Real estate is social by nature, and social media provides several significant benefits to your real estate business.
In addition to the opportunities to connect with and influence buyers, social media marketing gives you the ability to share pictures, web pages, and keep your brand and listings in front of consumers.

Delta Media Group's social media management team will work with you to develop a social media engagement strategy that works for your business. Our design experts will redesign or enhance your website to work fluidly with and through social networks to maximize your sharing opportunities and better build your site's presence online.
Additionally, our expert Social Media Team will work with your business to:
Build out your social pages with attractive company branding and effective messaging.
Seamlessly connect your website to your social accounts.
Give you the ability to control your social posts through a central dashboard.
Give your customers the ability to effortlessly share your web pages and content on their own social networks.
Social media marketing is critical to the success of your brokerage's overall marketing strategy. Partner with Delta's social media team and start engaging with the marketplace effectively so you can grow! Contact us to learn more.