Virtual Open House Webinars, Videos, Blog Posts, and Guides to Help Keep Your Business Running.
Learn More
.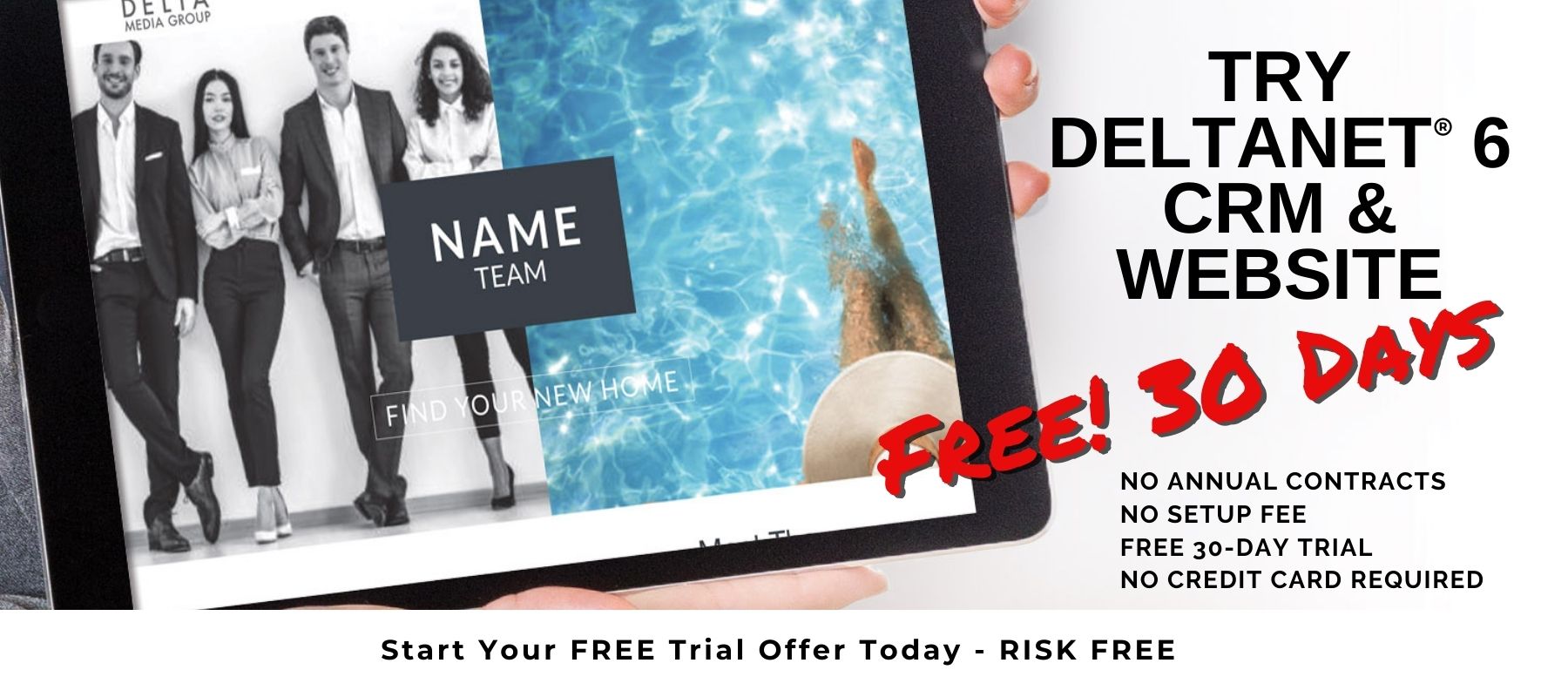 Watch a Demo
Take Your Site from Average to Awesome! It's Free for 30 Days.
Whether you're a single agent, team, or small brokerage, here's our offer to you. Try DeltaNET 6 complete with its built-in CRM, marketing, and back-office tools you've been looking for PLUS a Delta-designed, customizable website free for 30 Days!
30 days, risk-free.
No annual contracts.
No set-up frees.
No credit card required.
Get the best website in your market and let the power behind DeltaNET 6 help you run your real estate business.