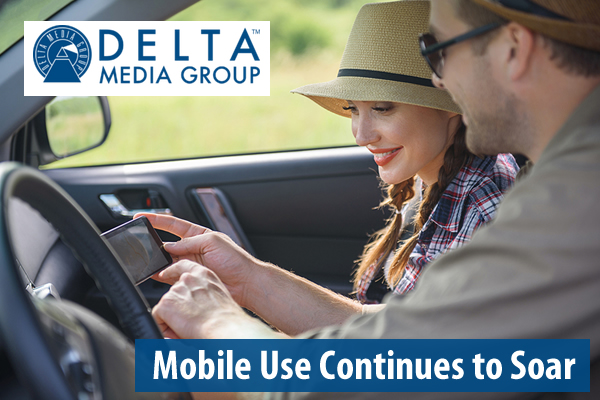 The rise of mobile use (and fall of desktop) has been well documented over the past few years. The amount of time people spend using their smartphones and tablets to browse the internet is expected to soar leaving desktop use as a secondary touch point for most consumers.
Doesn't it seem like yesterday that browsing the internet from a desktop computer was the gold standard? Today, consumer behavior has changed and so has the way we use the internet. The popularity of mobile devices coupled with easy access to the internet has dramatically changed the digital landscape for all of us.
According to a June 2016 Media Consumption Forecast report from Zenith Optimedia, 70 percent of internet consumption is now done on a mobile device. Desktop browsing will fall by nearly 16 percent.

Mobile Devices and the Home Buying Process
Real estate brokers and agents know their clients and prospects are uber-connected. Today, prospective buyers start their home searches online with 89 percent of house hunters using mobile searches at the start and throughout the search process.
Millennials (ages 18 – 34) represent the generation with the largest mobile usage —97 percent report use mobile devices to search the internet. In fact, a fifth of millennials only use mobile devices and don't use a desktop at all. As Millennials take their rightful place in the housing market--representing the largest generation in the market today, their search preferences will shape the way real estate business is done.