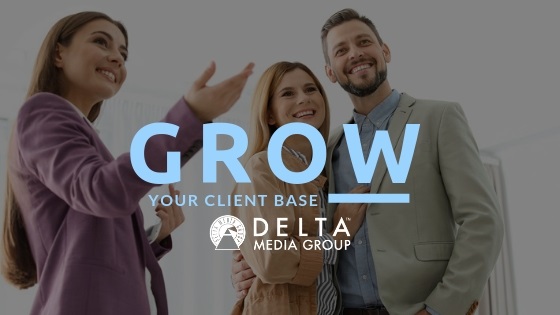 There's no getting around that building your real estate client base takes time; however, there's plenty you can do to speed up the process. Whether you're a new agent looking to build your initial client base or an experienced agent aiming to add more names to your list, following the right strategies can save time and boost results. Building a client base requires reaching out to new prospects, but taking care of your current clients is also one of the best ways to grow your client base long-term.
Build Your Client Base: Earn Referrals & Grow Your Business
Keep in Touch with Current Clients
Referrals are solid gold when it comes to growing your real estate client base, and earning them starts with taking care of your current clients. Always do your best to meet the needs of your clients, and don't be afraid to ask for testimonials/referrals when the job is done. Email marketing is a great way to stay top-of-mind with current clients so that they'll think of you first when it's time to recommend a real estate agent.


Don't Be Shy
Being a "secret agent" may sound cool in the movies, but it's definitely not what you want to be when growing your client base. In fact, you want to be just the opposite. Always carry business cards, and when you meet someone new, make it a point to mention what you do for a living. Same goes for the people you already know, but who may not know what you do for a living. Spread the word about what you do, and you may be surprised by how many referrals you earn in the process.


Set Aside Time for Prospecting
Remember when we said there was no getting around the fact that building a client base takes time? This is a big part of what we were talking about because you can't earn new business if you don't set aside time for the task. Block out time each day for your prospecting activities, and make sure to eliminate any distractions ahead of time so you can focus on the task at hand.


Build Your Real Estate Website Whether you're handing out business cards, or connecting with potential clients online, you want to be able to direct them to an attractive, information-rich real estate website. If you don't have a website, now is the time to change that. If you do, make sure you're putting in the work necessary to maintain your website and producing great content consistently in order to attract more clients.


Build Your Social Media Presence
In addition to your website, it's important to maintain an active, engaging social media presence. Share content, interact with your audiences, add new clients, and stay in touch with current clients through your social media pages. Just as with all prospecting activities, it really helps to set aside time to work on your social media pages each day as you grow your client base.
Are you searching for a real estate marketing team who knows what it takes to earn new clients for your business? We can help! Contact Delta Media Group to learn more about all of our real estate marketing services.