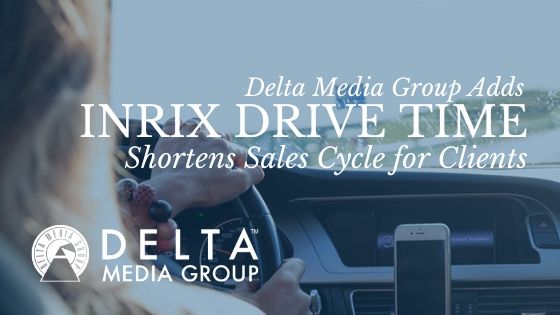 Inrix Drive Time Shortens Sales Cycle for Clients
CANTON, Ohio — Michael Minard, CEO and Owner of Delta Media Group, announced today his company's recent addition of INRIX Drive Time to better serve its real estate marketing clients. "By making INRIX Drive Time available to our real estate marketing clients, the question of commute time can be determined in the number of minutes—not miles—it takes to drive to a destination. Delta's clients who incorporate INRIX Drive Time into their websites remove the frustration out of the house hunt for buyers and shortens the sales cycle for REALTORS® considerably by prioritizing suitable homes for their clients," says Minard.
INRIX, founded in 2005, developed the practice of managing traffic by analyzing data not just from road sensors, but also from vehicles. With Drive Time, users analyze the extent of a drive by day of the week, time of day, and length of the journey.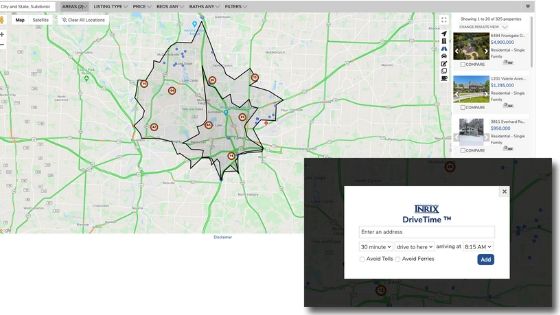 Franklin Stoffer, Sales Manager for Delta Media Group, comments, "Delta continues to innovate and deliver the most powerful search engine for real estate. In addition to the ability for our clients to create hyper-localized searches, search by government-defined zones, and metro-line searches, our clients now can offer drive-time (commute) searches on their websites. This feature is a powerful differentiator for our clients who can now say with confidence they provide the best search tools in their market."
To find out more about incorporating INRIX Drive Time into your marketing plans, contact Franklin Stoffer for details.
About Delta Media Group
Delta Media Group, located in Canton, Ohio, is the creator of DeltaNET 6, the real estate industry's most advanced all-in-one technology platform. Delta Media Group is 100% family-owned and operated with no outside investors and no VC funding. As a leading technology provider to the top U.S. real estate companies, Delta provides clients with both form and function in DeltaNET 6, saving them money and reducing the frustration of managing multiple online.relationships. When you work with Delta Media Group, you're getting a technology partner that you can trust rather than merely a tech vendor.