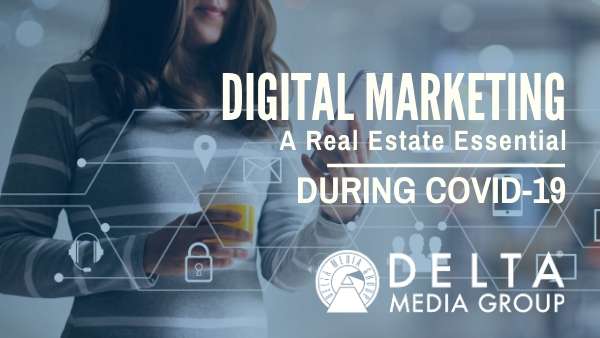 How can real estate professionals continue to excel in the era of COVID-19?
In many markets, showings have slammed to a halt and new listings have slowed to a crawl. Still, there will be a future after coronavirus. Sales Associates who continue their outreach will be best positioned to help their community when lockdown orders start to expire.
Digital marketing is a wise idea for many reasons. In this difficult time, it ensures that you can practice social distancing and minimize the safety impact of your business activities. In the long run, it is key to developing a strong lead funnel and the work-life balance you want.
Many people have put their real estate plans on hold, but the market may look very different later this year. Potential clients will go online to continue their real estate research. Interacting on your site and social media helps you stay connected with the needs of those you serve.
Digital marketing is powerful, but it can be complex. No one technique has the reach or staying power to capture full attention. Now is the best time to figure out a strategy that works for you.
We recommend the following: