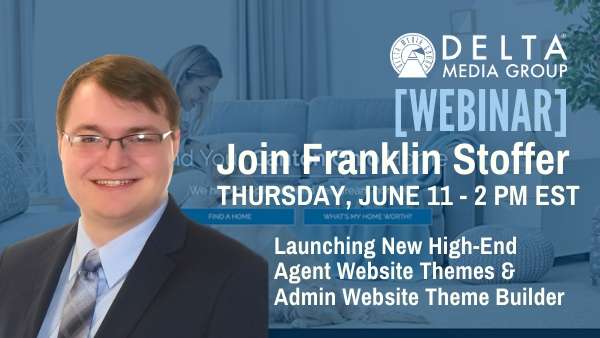 As real estate markets rebound this summer, we're asking all real estate pros one question, "Is your house in order?" Of course, by house, we mean your online house: Your website.  
 
Like any home you list for clients, your business's online home may need sprucing up or even a complete remodel.
 
Franklin Stoffer, Senior Key Accounts Consultant/Sales Manager, invites you to join him on June 11 at 2:00 EST for a webinar showcasing the DeltaNET's recently released agent website themes.