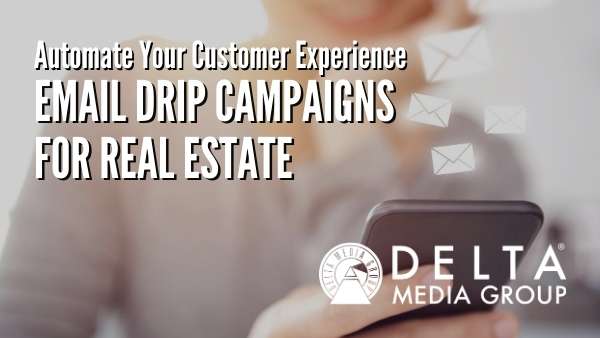 Drip, Drip, Drip. Hear that sound in the middle of the night, and you probably drag yourself out of bed to turn off the bathroom faucet. However, apply it to your real estate business, and it's the sound of profit.
Drip email campaigns are email marketing campaigns where you nurture leads by developing a relationship of trust and building an ongoing connection.
A targeted email has some of the highest returns on investment of any marketing technique when it comes to real estate. Research shows that a well-designed campaign may have 40x ROI or more––that is, you stand to make $40 for every $1 you invest.
How can that be?
Email is incredibly scalable. Real estate marketing automation lets you send warm, personalized email messages to one person, a thousand, or ten thousand. Work it out, and you find each email costs just a few cents, with value improving as you gain more clients.
And it naturally solves one of the biggest problems there is: Most people aren't ready to use your services when they first meet you.
There's a reason generations of real estate agents have spent their first few years chasing referral business: It might take weeks, months, or even years before a new lead is ready to move forward.
Many factors go into buying or selling, and you can only influence a few of them. But one you can control is whether you always present yourself as a trustworthy and credible expert.
Drip campaigns are how you do it, warming up cold leads for when the time is right.