Don Walston didn't begin his career in real estate.
Nearly 50 years ago, Walston, who grew up in rural Wilson, North Carolina, was working as an insurance salesman in the Raleigh area when he realized the city's booming growth required one very important thing: a steady presence in the real estate market. And he was more than willing to step up to the metaphorical plate. Teaming up with home builder Howard Perry, Walston started the company that would become Coldwell Banker Howard Perry and Walston to provide people with the best home-buying options possible.
Now, Coldwell Banker Howard Perry and Walston is not only the leading residential real estate agency in the still-growing Raleigh market, but is also a steady presence in the community, providing clients with an accomplished leadership team and outstanding real estate agents. When locals in the Triangle area are ready to make a real estate move, whether they're buying their first house or their forever home, Coldwell Banker Howard Perry and Walston is more than ready to take the jump with them. 
GETTING TO KNOW COLDWELL BANKER HOWARD PERRY AND WALSTON

Long-Standing Tradition Breeds Long-Lasting Success
When Walston first started Coldwell Banker Howard Perry and Walston in Raleigh in 1972, his goal was simple: provide the community a trustworthy partner in the home-buying experience. Those core values haven't changed in the last four-plus decades, but the company itself has grown by leaps and bounds, well beyond the Capital City. Since those early days with a handful of agents, Coldwell Banker Howard Perry and Walston now boasts more than 900 agents and 16 offices across North Carolina. From Alamance County in the west to Wayne County in the east, CBHPW has cemented itself as the go-to real estate brand in the state. In recent years, Coldwell Banker Howard Perry and Walston has done more than $2.4 billion in annual sales and more than $2 billion in mortgage origination. They've also ranked as the top relocation division in the nation, according to Cartus Global Network. 
Matt Horton, who was named Coldwell Banker Howard Perry and Walston Chief Marketing Officer in October 2020 after initially joining the company in 2016, explains how culture has played a large part in the company's growth and how, if a customer needs something, someone will make sure it happens — no matter how high up the ladder that someone might be.
"The culture that's been here from day one is that we'll help anybody with whatever they need help with," Horton says. "Our whole goal at CBHPW is to help our agents grow their business, and their goal is to help their clients throughout one of the biggest transactions of their lives. So, it's funny, if you need Don Walston, his cell phone number is anywhere you want to get it from. And if you call him at nine o'clock at night or nine o'clock in the morning, he'll return a phone call, and he'll talk to you, and he'll meet you.
"Our entire executive team is like that; our CEO David Jones, our CFO, Robert Weisenberger," he continues. "If you reach out to one of our folks, our goal is to have you grow a business, and we're going to pick up the phone and help you. That's why we're here."
THE BUILDING BLOCKS OF CULTURE
Committing themselves to the company-wide culture has also allowed Coldwell Banker Howard Perry and Walston to continue growing without losing sight of their core beliefs. Because, no matter how many agents join the company, the key is finding the right fit. People are at the very center of everything CBHPW does, and that includes the people who work within the company.
"We're looking for leaders," Jones says. "We look for folks who want to help people, who have a good head on their shoulders, and are service-oriented. We're not looking for people who will push papers and put up roadblocks. When it comes to our agents, it's the care and dedication that they have to the industry and the care and dedication they have to their clients."
And while balancing the search for consistent growth and evolution with the sort of personal relationships that have defined Coldwell Banker Howard Perry and Walston for nearly half a century isn't always easy, Horton says the company has made a habit of it.
"I think it's kind of how we're built," Jones adds. "We're not a very stagnant company. We're always changing with tools and ideas and different things like that. But I think everybody's mindset here is to roll up their sleeves and let's get working."
Of course, working and succeeding in one of the most competitive real estate markets in the country drives growth as well, and evolving out of necessity is far from a negative for Coldwell Banker Howard Perry and Walston. Instead, building off the initial drive Walston brought when he first started the company, CBHPW executives and agents now share a very similar, even more important trait: They're always reaching to take the next step.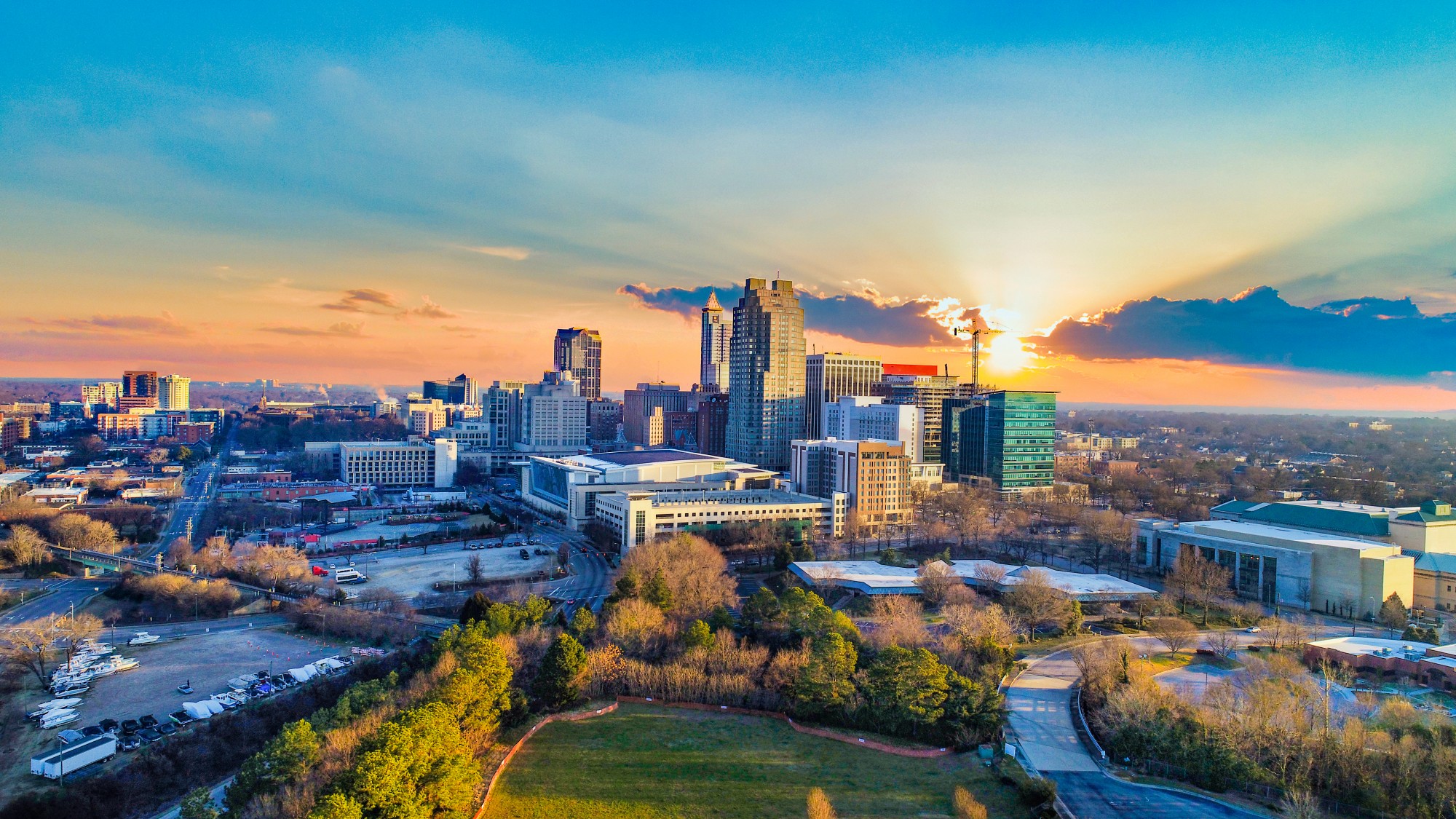 Challenging themselves to do better, searching for the next goal is as much a part of the CBHPW culture as anything else. It's that focus that has helped separate the company from its competitors over the years.
Says Digital Asset Manager Travis Thomson: "There's this constant hunger to stay one step ahead. We're comparing ourselves to ourselves. That's a constant culture that I'm really proud to be a part of. So that also keeps us one step ahead, multiple steps ahead, really, on technology. And I think that's been a big part of standing out and differentiating ourselves in the marketplace." 
Coldwell Banker Howard Perry and Walston's collective drive has also made them an attractive landing spot for agents who are looking for their next big real estate chance. Not only does CBHPW offer one of the best reputations in the Triangle area, but they give agents the confidence to know they've got the backing of a company that is always looking to, as Thomson says, "outdo ourselves."
"When that new agent comes in, it's apparent to them that we eat, sleep, and breathe what we're doing, and we're constantly trying to improve," Thomson explains. "And so, when they come in, and we train them on what we've got, it usually just blows them away. They're always, like, wow, they've never seen anything quite like that.
"It's critical to us, from a recruiting perspective, for making our agents happy, which is our primary goal," Thomson adds. "Then our agents have the same mentality. They always want to grow. That's a big part of why they're here. They want to grow their business. And so when they've got a broker in their corner that thinks the same way, it helps them accomplish their goal."
With more than 900 agents, it would be easy to imagine that some get lost in the shuffle. That's not been the case for Coldwell Banker Howard Perry and Walston. This is a partnership and one that CBHPW wants to use to support their agents in any way they can. According to Thompson, it's CBHPW's "job to make sure [agents] never have to worry about selling the broker [to clients] because we've got that part covered, and they're never going to be wanting for anything they need to get the job done."
Part of CBHPW's success — and their ability to assist so many agents at so many times across so many different markets — is the company's willingness to inspire some give and take. Coldwell Banker Howard Perry and Walston always wants to listen to their agents and, whenever possible, provide those same agents with every imaginable tool to do their job well. Often, those tools are a product of CBHPW's partnership with Delta Media Group® and the options available in the DeltaNET™.
In fact, Horton says he probably gets "two or three phone calls a week from agents, like 'Have you seen this tool? Have you looked at this?'"
Coldwell Banker Howard Perry and Walston even has a digital booklet of tools available for agents. It's not printed because it's changed and updated so often; it simply wouldn't be cost-effective to have a hard copy. Building on that relationship between corporate and the hundreds of agents who call CBHPW their professional home has only led to consistent growth and even more accomplishments over the years. CBHPW wants to hear from their agents; they're the ones in the field, after all. And when it comes to discovering and using the tools that will turn on-the-market homes into closed sales, they know best.
There's also enthusiasm every time an agent finds their groove. Whether it's settling into a new role, evolving from a fresh face at CBHPW to a seasoned producer, or getting a brand-new listing, the support agents receive is unparalleled.
"It's kind of like being a parent and seeing your kid grow up," Horton explains. "The excitement from us and us changing things all the time and wanting to be better, it helps that natural growth. It's a catalyst for natural growth, honestly."
It's also a process that not only keeps CBHPW's business model fresh but helps them stand out across all of North Carolina with agents who are always well ahead of the real estate curve.
TAKING CHANGE AND GROWTH IN STRIDE
Change is never easy, but it's the building block of everything Coldwell Banker Howard Perry and Walston has done since the company made its very first sale. Growing and being prepared for whatever shape the real estate market takes is the calling card of CBHPW, and they have no intention of altering that mindset any time soon.
"Our goal is not to be the same company we were two or four years ago," Jones says. "Part of our mindset is don't ever get comfortable, whether it's in your office, at your computer, on your website, with our tools, don't get comfortable. It's always striving for more, striving for better."
That thought process has played a large role in attracting so many agents to Coldwell Banker Howard Perry and Walston. And it's those agents who will inspire the next generation of change within the company. Some of Coldwell Banker Howard Perry and Walston's top agents detail the reasons they chose CBHPW and how that decision has helped shape their careers:
TOP SALES ASSOCIATES
Making the choice to move to Coldwell Banker Howard Perry and Walston was an easy one for me. Though having been in the business for nearly 24 years and being at my last firm for almost 10 years, I knew that I needed more. More technology, more motivation, more leads, more support, more leadership, and more opportunities for growth. The support and training for brand-new agents are unprecedented, and there is room for established agents like me to flourish and come in without interruption in business. My move was seamless, and I have not been happier in years! - Heather Dunn
Like so many people, I was forced to really reevaluate the way I do business during the pandemic. I was thrilled when I started looking around to find CBHPW and was blown away by the tools and the services they offer. I'm so happy to be here and so happy to share with my clients all of the new tools and services that I can provide. - Jennifer Walls
I worked at a few other firms before coming to CBHPW, and as soon as I walked through the doors, I finally felt that I was home. Everything I've wanted and didn't even know I needed is at my fingertips! The moniker "Helping People Win" really describes what it's like working in this firm. Instead of wading in a pool of sharks as other firms were, I have seasoned experts and colleagues always willing to answer a question or be of assistance. It's a true family feeling, unlike anything I've experienced elsewhere. - Cindy McIntyre
I joined CBHPW after interviewing with multiple agencies. CBHPW felt genuine from the beginning, and they helped me get started, even before I agreed to sign on. I knew they had my best interests at heart. - Noah Chase
I didn't have the usual shopping around experience that many new agents go through. Once I had my license (and after having worked in the office for a few months), it was a no-brainer to stick around and affiliate with CBHPW. First, the wealth of experience and knowledge that is so freely shared among agents means that I never find myself reinventing the wheel. There are people who have traveled this road before me, and being able to lean on them as a new agent is extremely valuable. Second, the commitment to training and keeping agents as equipped as possible to be as competitive as possible is profoundly empowering. I am able to confidently provide top-tier service to my clients, thanks to the firm's ability to keep us current and knowledgeable. Lastly, the access to leadership has been highly valuable for me. I love that I can text my BIC on a weekend or find an always-open door for any reason. There is a real human quality to the culture at our office, and I am grateful that I get to be a part of it. - Ken Cannon
A TECHNOLOGY PARTNERSHIP THAT WORKS

Coldwell Banker Howard Perry and Walston and Delta Media Group
With so many moving parts across so many different locations all over North Carolina, one of Coldwell Banker Howard Perry and Walston's most significant challenges was finding the right technology partner. That's why, nearly three years ago, Delta Media Group® came into the picture. Following a wide-scale search, CBHPW held phone interviews with eight different vendors before, once again, narrowing the field. After a handful of live demos, chats, and webinars with the remaining vendors, Delta made the final cut because, as Horton explains, "you guys are structured like us."
"If we need something and we ask for something, you guys are there to jump through hoops with us to make it happen," Horton adds. "You're not like, 'Oh, it's going to take forever to program that, and it's going to cost a lot of money.' Our relationship with Delta was built on the fact that you guys are very similar to us in that you want to help. That's why we chose [Delta] versus other companies that were saying, 'Here's your in-the-box website, and you can change this or this."
Delta Media Group CEO/Owner Michael Minard also played a large role in cementing Coldwell Banker Howard Perry and Walston's choice. In one of their first meetings, Horton recalls how Minard was more than willing to make any technical changes CBHPW wanted. Whereas other companies might have pushed back against giving up that much control, Minard embraced it. And, by extension, CBHPW embraced Delta.
"[Michael said], 'We can make that. We want to make this for you guys, and we'll make it right. And we want it to be yours,'" Horton says. "And that was part of what drew us to [Delta Media Group] was the openness, the customization, all of that stuff. You know, the culture, honestly, the culture fit."
Bolstered by that immediate familiarity between the companies and the desire to make everything go off without a hitch, CBHPW and Delta Media Group® began working together to create what, at the time, was truly an unprecedented project.
Thomson and current DMG Technical Support Manager Harley Wolfarth, who served as the project manager, built an original onboarding, one of Delta Media Group's first "fully custom" projects with a unique design and custom DeltaNET™, all within a 90-day launch window.
Wolfarth details the initial process of CBHPW's partnership with Delta: "When CBHPW came onboard with Delta, they came with a myriad of 'custom' project ideas. It was really a little intimidating at first, just thinking about all of the one-off functionality that we would need to keep track of and support just for them. However, as we worked through the onboarding process, we were able to work together to find ways to integrate the vast majority of that new functionality in a way that made sense for everyone on the platform. Over time, our ability to hear each other like that has led to a strong relationship and a DeltaNET™ that's better for everyone using it."
Allowing for changes in real-time, both to any of Coldwell Banker Howard Perry and Walston's sites or how agents can interact with the DeltaNET interface, is still one of the most important factors in the company's long-standing relationship with Delta.
"We consider [Delta Media Group] more of a partner than a vendor," Thomson says. "And when an agent says to us, 'Hey, wouldn't it be cool if it did this?' We can turn around and say that to you all and say, 'Hey, wouldn't it be cool if it did that?' Then you go, 'Yeah, I think it would.' And you go and do it. Not all vendors are like that. Most of them aren't. And so, the way that the system has evolved in the past few years has been extraordinary. We appreciate that when it comes to working with you all." 
Wolforth echoes the mindset, adding that CBHPW's requests also help make Delta Media Group "build a product that better addresses real-world issues for everyone using it."
"I'd say we're a little like old friends too," Wolforth continues. "Travis knows he can call us out on some functionality that doesn't look right or doesn't work in a way that makes sense, and we'll work through it with him without taking it personally. Well, not too personally anyway. At the end of the day, I absolutely believe that we make each other better."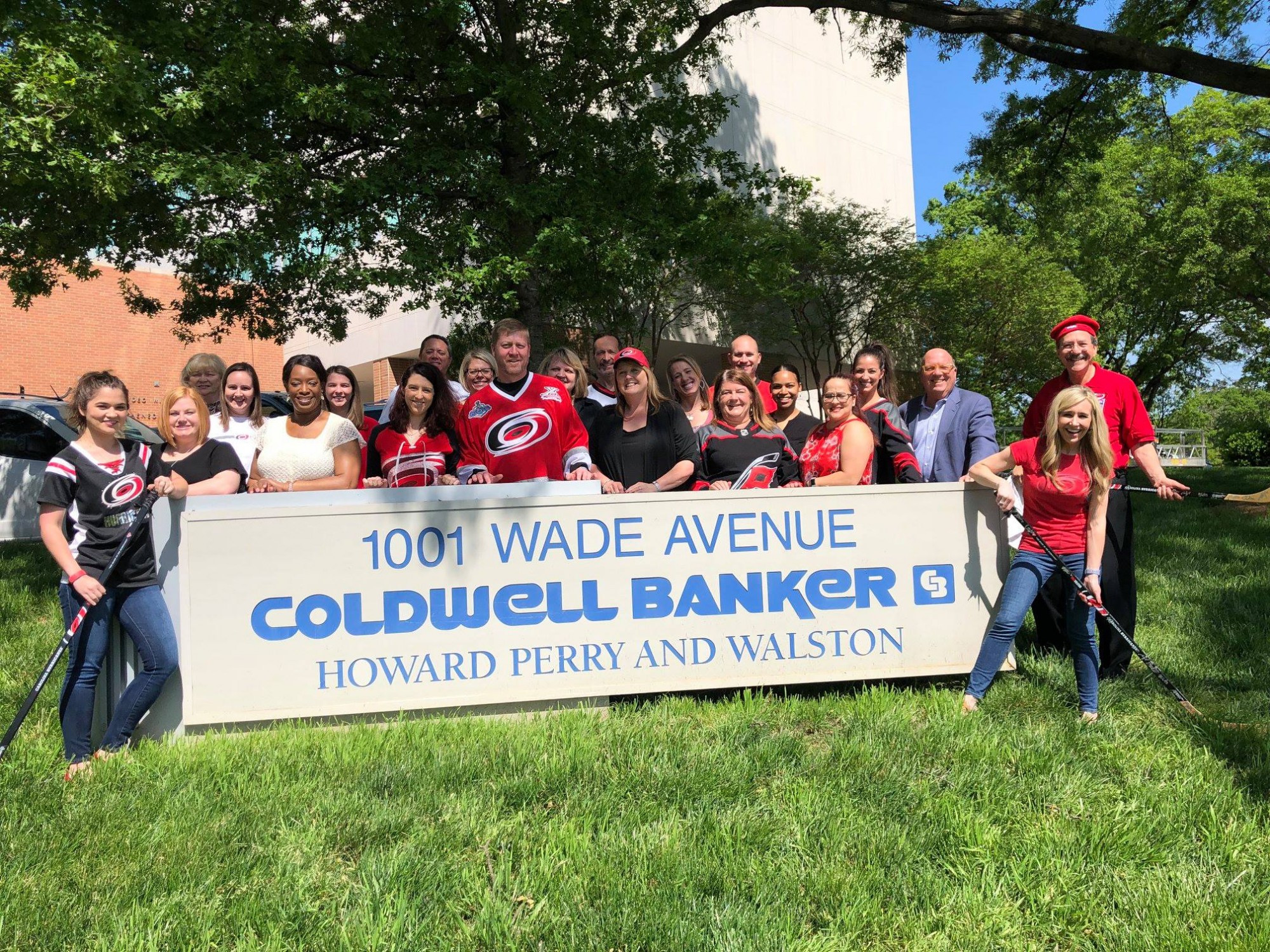 Previous experiences also helped shape Coldwell Banker Howard Perry and Walston's current approach to working with Delta. In the past, CBHPW's website wasn't much more than "duct-taped together," as Horton put it, with an index page and not many other options. Shifting to Delta Media Group® changed all of that. Suddenly, CBHPW didn't just have a single landing page for potential customers. They had dozens of options with minute customizations available in ways that even they hadn't thought of before.
"I was blown away by the level of it," Horton says. "That was a lot of fun, building the site with you guys."
Coldwell Banker Howard Perry and Walston still has scheduled meetings with Delta Media Group and Wolfarth every few weeks, going over any possible updates or changes, and DMG's support team is always available between calls. In addition to the tech work produced by Delta, DMG has also helped integrate other vendors that CBHPW works with across various platforms. Keeping everything running smoothly, even when they might not come from the same source, allows CBHPW to conduct business without any hiccups, and Thomson credits Delta for making that happen.
"All of our platforms are evolving in this direction where they all work well together," he says. "And the agent doesn't have to think about how they interact with each other. That's been huge for us."
Of course, making any sort of changes or implementing anything new is not a singular effort when it comes to CBHPW. Even with their expansive presence throughout North Carolina and the Triangle area — as well as literally hundreds of agents, all with their own needs and opinions — the company is always looking for feedback. Every month, Coldwell Banker Howard Perry and Walston holds a webinar with everyone in the company, providing instruction for the latest tech tools. More often than not, those tools are provided and created by Delta, and after learning about what's new, CBHPW agents can make their wish-lists for what's next.
"That's how we keep evolving," Thomson says. "We don't just guess. We go: 'What do you need? You're the one on the battlefield trying to figure out what's going to make your life easier and more productive. Tell us what that is, and we'll go build it.' And that loop of getting the feedback from the agent to us, to you, and then delivering it back to them is a really powerful system for us."
Thomson continues: "That feedback loop, I've never seen that exist anywhere else. We've got something really special with that, as far as our relationship with our agents and our relationship with [Delta Media Group] to complete that cycle. That's a core part of how we keep evolving in the right direction, and that's manifested itself in all kinds of ways. We've created new drip campaigns with [Delta]. We've got different Customer Relationship Management tools that have evolved dramatically since the day it was built. And it's mostly powered off the feedback of the agents."
In the last few months, Delta and Coldwell Banker Howard Perry and Walston also teamed up to create an open house blog. Now, a process that was once a two-day manual operation is automated to finish within a few minutes. As always, customization played a significant role in the project, with Horton detailing the process. "We said, 'Hey, we'd like to have a little more customization,'" Horton explains, "and Harley's like, 'Oh, not a problem. Give us a couple of weeks.' So everything has been changed, and when we customize or change any little thing, it's not a problem. It's never an issue."
Automation has become another crucial part of CBHPW's growth. By making things easier, no one is tethered to a computer for hours on end. Things are done simply and almost immediately, allowing agents to focus on customers and CBHPW executives to focus on agents. Thomson actually likens the process to a surprising company: Walt Disney World.
"They train their people incredibly well. So that there's no thinking going on in their head about how to do their job, they're focused entirely on the customer," Thomson explains. "Automation is a big part of that for us. We don't want to be thinking about the day-to-day minutiae that can be automated. We want to think about our customer, which is the agent. It's the same kind of philosophy." 
CHANGING WITH THE TIMES
Coldwell Banker Howard Perry and Walston's mindset of embracing growth and evolution has also served them well throughout the COVID-19 pandemic. With things shifting almost every day, if not every other hour, CBHPW's ability to take each obstacle in stride has let them keep pace with their goals well into 2021.
"I think that we were very quick and nimble when things happened, and we turned into a resource guide for agents," Horton says. "We were showing them how to do things virtually, but we were also being a resource for them and bringing in a top infectious disease expert to talk about safety protocols."
For CBHPW, the focus was on quick instruction and adaption. So, whether it was showing agents how to host events on Facebook, Zoom, and Google Meet, or holding a virtual town hall with the CEO of Coldwell Banker National, once again, CBHPW raised the bar by providing every feasible tool for every arm of the company. And while there were pitfalls — housing inventory might have suffered the most — work didn't stall during the pandemic. If anything, those hectic months in 2020 helped push CBHPW and their agents to the next level of technology and its uses in the real estate world.
"We had been laying the groundwork for years to deal with that," Thomson says. "All the technology that we've been working on with [Delta Media Group] put us in a position to do everything we still wanted, and it didn't hurt us when [COVID-19] happened." 
REAL ESTATE THE RIGHT WAY
Occasionally, change comes from the very top as well as within CBHPW itself. Early in 2020, Coldwell Banker underwent a large-scale rebranding campaign that CBHPW then ran with, and, as Horton explains, the company was able to "kick it up a notch" and establish "a new look, a new identity."
"Howard Perry and Walston is known here in the area," Horton adds, "but getting a new look to it and putting TV behind it, also redoing the website, making it quicker on the front end was big. The logo change was really big for all of us [since] we belong to a company that's 49 years old, but we also belong to a franchise that's over a hundred years old." 
Horton credits CBHPW's longevity with their ability to embrace change, but it's not only about accepting growth as it comes. Sometimes, it's about inspiring that sense of growth in others as well. For years, Coldwell Banker Howard Perry and Walston has worked at the very center of the communities they serve. More than simply helping individuals and families take the big step of buying a home, CBHPW also wants to help full-stop. In the late 1990s, the HPW Foundation was established to foster opportunities for employees and sales associates to support charitable and non-profit organizations throughout North Carolina.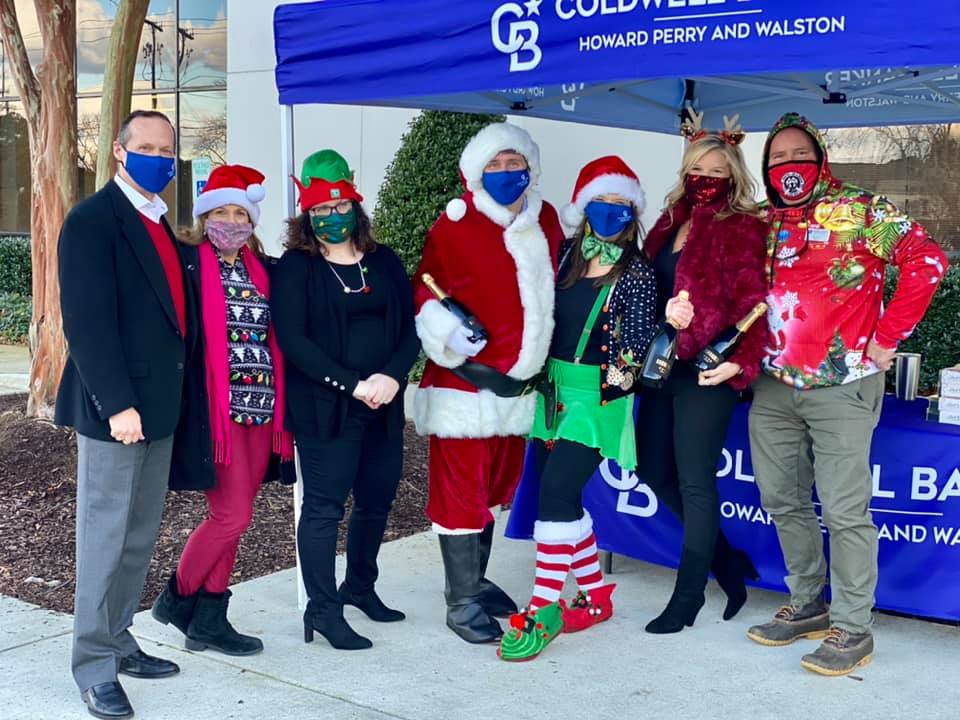 From Habitat for Humanity to The Me Fine Foundation to UNC Lineberger Cancer Institute, as well as local rescue missions, the HPW Foundation has given over $1.4 million since its inception. The Foundation also sponsors Turkeys for the Triangle, an annual event during the holiday season that partners with local charities, homeless shelters, and churches to annually give away thousands of turkeys to those in need.
Turkeys for the Triangle has expanded every year, and Horton doesn't see that changing in the future. If anything, the HPW Foundation has its sights set on eventually delivering a record number of turkeys in a single day.
"We started by buying 200 turkeys," he says. "Now, we're raising enough funds [that] this year, we gave away 5,029 turkeys to our community over two drops. We say, we're here in the Triangle and central North Carolina, and we prove it."
Horton adds, "It's not just about real estate and moving on to the next transaction. It's about being a good neighbor and helping our community be better. We want to be community partners; it's not just lip service."
And it's not just turkeys, either. In addition to donations to a handful of charitable organizations throughout the area, in 2005, the HPW Foundation gave over $100,000 to assist with the Hurricane Katrina relief effort.
"I'd venture to say, there's not another real estate company in our area that believes in our community as much as we do and gives back as much as we do," Horton says. "And we're not going to disappear when the market goes bad. We're here. We've been here. We're going to stay here, and we want to help our community." 
TAKING THE NEXT STEP
There's no set plan for growth, no map for Coldwell Banker Howard Perry and Walston to follow. What there is, however, is the constant desire to do better. To offer the latest tools for their agents to succeed, whether they're virtual or otherwise. There's the near-tangible drive from everyone involved in CBHPW to provide customers with the best possible experience, no matter what market they live in.
"I think it's very important for us to grow naturally, and we have the feeder systems in place to naturally grow," Horton says. "The biggest thing for me is when I see the agent who is with us, and they were in our new agent program two years ago, and now they're doing $10 million in business, like how are you doing it? And wanting to talk to them and it's the personal touch, but it's also, what do we do to help you grow? What did you do to help you grow? And what can we do to help you grow more?"
And while there are goals — of course, they'd like to continue outproducing their next closest competitors — there aren't many checks to them. Continue growing agent retention until more than a thousand associates are working with CBHPW? Why not. Expand to even more offices? It's entirely possible. Extending their reach with SEO is also in the works for the rest of 2021, bolstered by the support of Jones, who is always supporting fresh ideas and new takes on old habits.
For Coldwell Banker Howard Perry and Walston, the sky's the limit, and they're only just learning how to fly.
"As long as we continue to focus on making our agents more successful, the growth falls into place," Jones says. "They want to come work with somebody who cares about them and helps them succeed. And it never ceases to amaze me the lengths that they're willing to go to do that for each other. It's so great because I don't know how you purposely build that. It comes by having the right people and the right culture, and it's really evolved into something special."