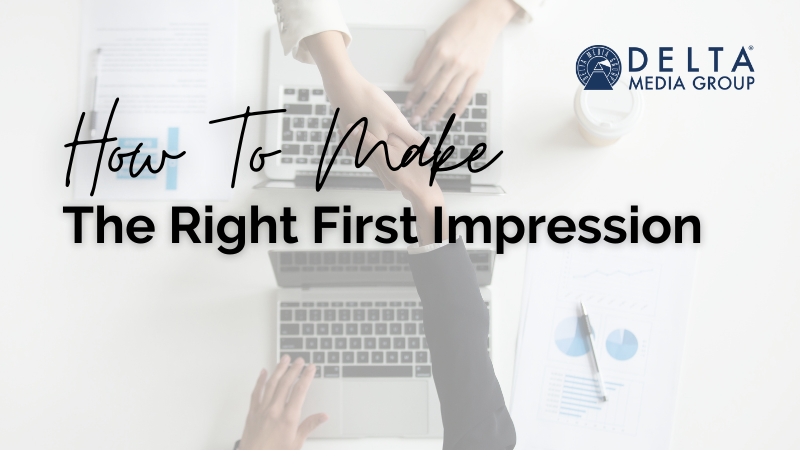 First impressions are critical to success in a relationship-based industry like real estate because they open the door to all of the possibilities that follow. The stakes are high because you only get one chance to make that all-important first impression, which is why it's so important to practice and invest effort in developing the skill of making a positive first impression. Preparation, both in terms of learning about the person you're meeting in advance and practicing the necessary skills, is ultimately the key to making the best possible first impression.
Learn as Much as You Can in Advance
Sometimes a first impression happens with no opportunity to prepare, but in many cases, you will already have learned useful information about a potential client before you meet them in person. That information may come from a phone conversation, email exchange, online chat, or contact form. These initial conversations, which come before you meet for the first time, are excellent opportunities to learn more about what real estate goals the client wants to accomplish, find out what motivates them, and discover more about them as a person.
All of that information will help you prepare some talking points that will make that first impression go more smoothly. By remembering what the client wants, understanding why they're buying/selling a home, and having a plan in place to help them accomplish their goals, you can build trust and establish your expertise right away.
Find Common Ground for Conversation
In addition to learning about their real estate needs, it's helpful to learn as much as you can about a potential client on a human level. Finding any small connection between you and the client can make the conversation flow much more easily. Perhaps you went to the same school, grew up in a similar area, have children of a similar age, or share a common hobby. Any of those commonalities (and many more) can help you break the ice, build a real connection more quickly, and make it easier to transition into talking business as the conversation progresses.
Practice First Impressions with People You Trust
Even if you love making connections and look forward to meeting new people, there are always some nerves when it's time to make a first impression. But like with most things, practicing your first impressions can make it much easier to accomplish your goals when it's time for the real thing. Whether it's with someone in the office, your significant other, or a friend, role-playing first impressions with someone who will provide honest feedback is a reliable way to build confidence and find new ways to connect with potential clients.
Be Aware of Your Body Language
Saying the right thing is important, but sometimes body language can send a different message than your words. That's why it's so important to be aware of body language, dress for success, and practice projecting confidence. Make sure your posture is strong, that you make eye contact, and that your facial expressions are in line with the confidence that you're projecting. It can be helpful to practice in a mirror or to rehearse with someone you trust to provide feedback on body language.
Be Prepared to Focus and Listen
Practicing and preparing for first impressions is important in part because it makes it easier to focus on the person you're meeting. And focus is crucial because every detail matters when you're trying to make a positive first impression. One of the most dependable ways to stay focused is to make sure that you're actively listening to what the person you're meeting has to say and making mental note of important details along the way. Being a good listener makes it easier to be responsive to their needs and ultimately earn their business.
Know Your Strengths and Showcase Them
Confidence is key with first impressions, and your experience as a real estate agent should provide a healthy dose of confidence when you're meeting someone for the first time. Rely on your real estate expertise to show the person you're meeting exactly how you can help them build a plan that will allow them to achieve their goals and address their concerns. Ask the right questions to find out what they hope to accomplish, then explain how your skills, knowledge, and experience can help them achieve a positive outcome.
Making a great first impression starts with preparation and practice. It's all about understanding the unique needs of the person you're meeting and showing why you can be a trusted partner in helping them achieve their real estate goals. The more practice you have in making first impressions, the easier it will become to project confidence and earn new business.