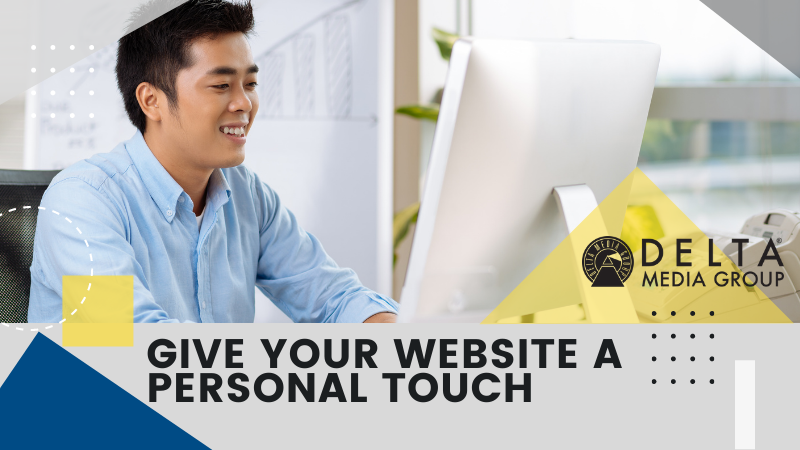 What sets your real estate website apart from the competition? While features like MLS search are essential and reliable for getting your foot in the door, you'll need more than the basics to truly set your real estate brand apart online. Adding a personal touch through customization and the content you create is the best way to make your real estate website stand out for all of the right reasons.
Let's start with content. Even if you don't normally fancy yourself a blogger, your knowledge base on real estate topics, neighborhoods, and market trends put you in a unique position to inform your target audience on the topics that matter to them. In addition to being informative, the content that you — or your custom content creator — develop is the perfect platform to give your website that all-important personal touch.
Inform and Engage
Expertise inspires confidence in your audience, and you're an expert on so many of the topics that are important to real estate clients. Content that informs also tends to convert. In that way, think of the informative content that you create as a preview of the expertise that clients can expect when they choose your brand.
Informative content can be customized to suit your target audience and the places where you do business. If you cater to first-time buyers in budget-friendly markets, then your content can help walk them through the early steps of the purchasing process. If you aim to reach experienced, luxury clientele, then you might choose to focus on more advanced topics. Catering your content to your audience adds a personal touch and keeps them coming back to learn more.
Become a Trusted Source on the Markets That Matter to Your Brand
Your expertise also extends to the communities where you do business, and the neighborhood knowledge that you share through your content is a vital asset for your audience. It's also one of the ways that you can set your brand apart online.
Whether you're discussing local attractions, services, community spaces, small businesses, or events, all of these things matter to people who are considering buying a home in that market. Buyers will be able to visit your website to learn all about the neighborhoods where they're shopping for homes, and sellers will appreciate the way that you showcase the communities where they're selling a home.
Of course, market knowledge also applies when you're discussing the latest real estate trends in your local communities and providing key data that can help your audience make informed decisions. Integration of market data into your content provides another valuable resource while also reinforcing your real estate expertise.
Showcase Your Core Values and Culture
Remember, too, that content doesn't always have to be about providing advice or market data. It's also a great tool for showcasing the personality of your team, and the values of your brand. Share stories about how your team has participated in community events, discuss local non-profits that you support, or simply have some fun with a more personality-driven blog post that peels back the curtain on life in the real estate industry. These may seem like small things, but they ultimately add up to provide a more vibrant impression of your brand.
Customize Your Website to Create a Unique Identity
Customization is one of the core elements of our website design philosophy, and you don't want to post all of that great content on a cookie-cutter website that looks the same as the websites of your competitors. You want a seamless website that is uniquely yours and one that shows off all of the best aspects of your real estate brand.
Our customization options make it easy for you to personalize your website with custom, full-screen background images/video, an editable homepage welcome message, editable page content, and customizable site navigation. You can also easily integrate your latest blog posts, market activity stats, featured listings, and so much more.
When you combine that customization with key features like IDX listing integration, mobile-friendly design, live chat, strong SEO, and robust listings search options, you have a website that offers everything your audience needs in one convenient package.
Give Your Brand a Boost with a Fresh Real Estate Website
Your website is an essential element of all your digital marketing and lead-generation efforts, so getting the design just right is well worth the effort. As we've hopefully shown today, designing your website also presents extensive opportunities for customization, and adding a personal touch. So if your current website isn't quite distinctive enough or lacks some of the features that modern real estate clients want, now is the perfect time to develop a website that truly reflects all of the best things about your real estate brand.