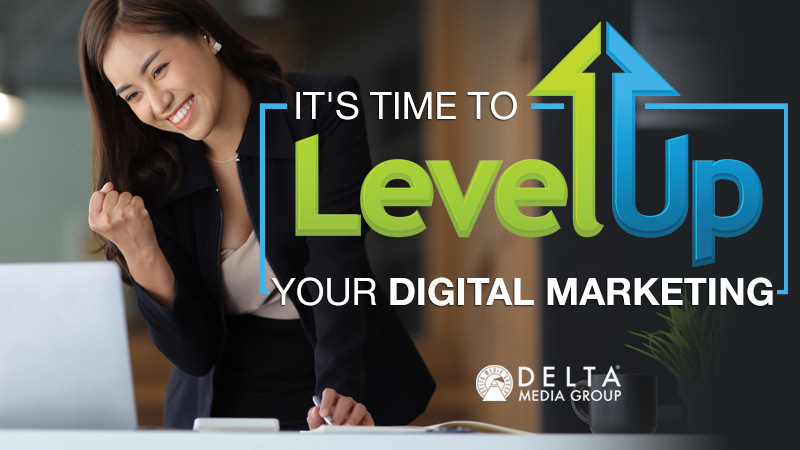 Digital marketing has the potential to open doors, create connections, and take your real estate brand to the next level. Is your digital marketing in need of a refresh? Just like with real estate markets, digital marketing trends evolve over time, so it's wise to re-examine your marketing tactics periodically to ensure that you're maximizing ROI and generating as many new, high-quality leads as possible. Start with a closer look at these reliable digital marketing tactics to build trust, grow your brand, and streamline your lead generation.
Start with a Great Real Estate Website
Your real estate website is the essential element for a successful digital marketing strategy, and there's more to consider than just how nice your website looks. Ideally, you want to provide a seamless experience, allowing your audience to research listings, neighborhoods, communities, and your real estate brand, all in one convenient package. Of course, you'll also want to integrate search engine optimization (SEO), which will improve your visibility in search results and help leads find you. Many digital marketing tactics drive traffic to your website, so you want people to be impressed and informed from the moment they arrive.
Explore New Opportunities for Content Creation
Are you creating informative, entertaining real estate content that generates leads and demonstrates your expertise? Real estate content is a key element of a successful real estate website and should be a pillar of your digital marketing plan. Blog posts are a great place to start, but don't be afraid to try out other types of content, as well. Video content is more popular than ever, so why not grab your phone, pick up a few peripherals to make filming easier, and become the next real estate video star? Even if you don't take a starring role, creating property videos like you can make with our Properties in Motion platform is a great way to market your listings.
Optimize Your Social Media Marketing
Effective social media marketing is one of the best ways to grow your brand online and take your digital marketing to the next level. Focus on the most popular social platforms for real estate, like Facebook and Instagram, as you grow your social presence. The real estate content that you create is ideal for social sharing, and you can use your social presence to drive more traffic to your website. Remember that engagement is crucial for social success. The time that you spend interacting with your audience and building connections is just as important as all your other social marketing activities.
Save Time and Generate Leads with Smart Email Campaigns
One of the most appealing things about digital marketing is that you don't always have to invest a ton of your own time in order to find success. Smart drip email campaigns are an excellent example of that concept in action, allowing you to stay in touch, inform your audience, and nurture leads with pre-planned, automated email marketing. Take advantage of email marketing campaigns designed specifically for different segments of your audience, from buyers to sellers, and remind them why you're the right choice when they're ready to take the next steps on their real estate journey.
Quickly Expand Your Audience with Paid Advertising
While the payoff is worth the wait, some digital marketing tools and tactics take time to yield the desired results. But what about when you want to generate more leads right now? With AdWizard Paid Advertising and Pay Per Click Advertising, you can easily create, launch, and track paid advertising campaigns on the biggest social platforms. Start planning your next Instagram or Facebook advertising campaign with easy-to-use tools that allow you to customize every key aspect of your ad. These tools are a great place to start if you're new to digital marketing and searching for ways to quickly expand your audience.
Show Your Value with Social Proof
As you use your digital marketing to turn more leads into clients, remember that those existing clients can be a big help in attracting new business. In addition to good, old-fashioned referrals, your clients can give your marketing a boost by leaving reviews and providing testimonials online. That type of social proof is worth its weight in gold, so be sure to share it on your website and social pages.
How Will You Level Up Your Marketing for 2023?
The most successful real estate agents and brands always have one eye on the future, so now is the perfect time to start planning for a successful 2023. If your marketing is in need of a refresh, we're here to help you level up your lead generation with dependable and innovative tools designed specifically for real estate. Start planning ahead now, and make 2023 your best year yet.