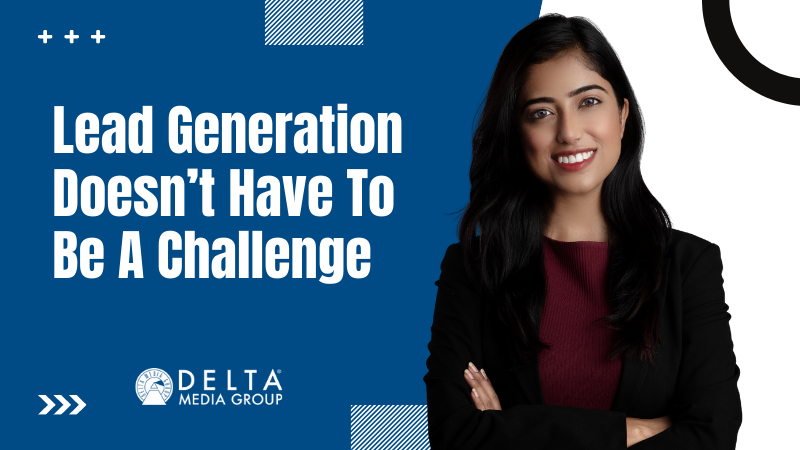 Do you find yourself spending too much time and effort on lead generation? Do the results of your lead generation justify the investment of time and resources? The biggest secret of lead generation is that it doesn't have to be a challenge, but you need reliable tools for the job, starting with your real estate CRM. Investing in the right real estate tech can both boost the results of your lead generation and unlock more time in your busy day to serve the clients that your enhanced lead generation attracts.
Easily Capture Leads and Store Key Data
The first step to generating and converting leads is simply getting your foot in the door. Your real estate CRM should make it easy to acquire key data on leads through online lead capture forms and other sources, then store that data so that it's always available when you need it. As you learn more about leads over time, you can build a robust profile of what each lead wants, how you can earn their business, and how you can help them accomplish their real estate goals.
Improve Results with Automated Lead Generation and Nurturing Tools
One of the biggest time-saving benefits of your real estate CRM comes in the form of automation, which allows you to nurture leads with content that appeals to their needs and helps turn them into clients. All of the tedious work is handled by dependable technology, leaving you with more time to capitalize on the opportunities that automation creates.
AI-Driven Email and Print Newsletters
Your leads all have specific real estate needs that brought them to your door, whether they're buying, selling, or trying to juggle both tasks at the same time. With a little help from AI, you can keep them up to date on the topics that matter most to them through convenient email and print newsletters.

Auto-Generated Market Reports
Data isn't just useful for real estate agents. It's also something that your leads are actively seeking, especially regarding the markets where they're buying or selling a home. With auto-generated My HomeFinder, Market Watch, and Seller Reports, you have automated tools for keeping every type of lead informed.

Smart Drip Email Campaigns
Not every lead will be ready to convert right away. Some are still feeling out the market, making plans, and preparing for real estate needs in the near future. Smart drip email campaigns make it easy to stay in touch, nurture leads over time, and earn their business when it's time to convert.
Always Be on Time with Automated Lead Segmentation
Knowing what leads want and when to reach out are critical elements to lead generation success. Too early, and they won't be ready. Too late, and they will have already found someone else to help with their real estate needs. Automated lead segmentation makes it easier to focus on the leads that are closer to converting and reach out with the right message at the right time.
Email Templates and SMS Text Messaging
Lead generation is easier when you can communicate in the ways that are most convenient to your target audience. Use email templates to easily customize just the right message or SMS text messaging to reach out with quick, convenient communications.
Your CRM Can Help with Traditional Marketing Materials, Too
Some leads are more comfortable with technology than others, so it's still important to have traditional marketing materials available when you need them. In addition to the AI-driven print newsletters we mentioned above, your CRM can help you create customizable flyers while taking advantage of lead segmentation to create digital and print materials targeted to specific groups.
Integrated Training to Make the Most of Your CRM
The features that we've touched on are just the tip of the iceberg of how your CRM can help with lead generation, marketing, and so much more. Learning how to use all of those tools may feel like an intimidating task, but it's much easier with access to features like DeltaNET Academy. Easily tailor training courses for associates, and learn everything you need to know about how to unlock the full potential of your CRM.
Let Us Help You Simplify Lead Generation
More leads, less work — who could say no to that? All of the tools and tactics we mentioned above can be found within DeltaNET®6, our all-in-one real estate solution which makes it easier than ever to grow your business with the latest in real estate tech. Automate important processes including lead nurturing, generate more leads with proven, easy-to-use tools, keep all of the key lead data you need in one secure place, and free more time to focus on closing deals for your clients.