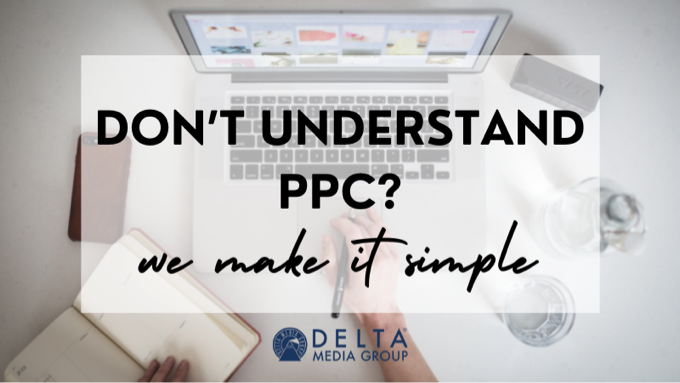 Pay-per-click (PPC) online advertising may seem like one of the most challenging topics around.
But of all the industries that use PPC, real estate agents are among those most likely to gain a true windfall of business value. That's because PPC ads that may cost only a few dollars a week greatly accelerate the process of attracting qualified buyers to properties.
We know: From the outside, PPC seems complicated, technical, and risky.
The truth is, profiting from PPC ads has gotten more and more difficult over the past few years. When more advertisers join a platform, the prices go up. At the same time, each major digital platform is at work on new ways to protect its investment, making the standards for every ad higher.
But there is a simple, powerful way around all that complication.
First, understand the value proposition:
Pay-per-click ads can help you sell houses faster for just a few cents a day.
Once you see the potential, the rest of the details slide into place much more easily. Simply, PPC is a far easier prospect when you have the potential to make $5,000 or more on a transaction. There's room for trial and error compared to companies that may be trying to make sales for only a few dollars each.
So, how can you get the knowledge you need to get started with PPC?
Pay Per Click Is Simpler Than You May Think
In truth, there are only a few factors you need to be aware of in PPC.
This handful of factors will produce 90% of your results:
Visual Collateral
On Facebook, the photo associated with your ad is its most powerful asset. That's the core reason why Facebook – and its even more visual counterpart, Instagram – are at the center of the conversation for real estate professionals who want to get real digital advertising ROI.
Your ad may lead to a landing page on Facebook or on your website. For example, this approach may be best to collect sign-ups for an open house. Or it may lead directly to your listing, which should be ported from your MLS directly onto your website. If your listing is fully optimized, this can be a good bet.
Whatever the case may be, your visuals are a major determining factor as to whether and when people will click. You should be just as careful in selecting them for quality, composition, and vividness as you would be when you assign pictures to the listing or any other marketing element.
Targeting
Targeting is the other key factor in ensuring that the right people click on your ads at the right time.
Even with the rise of virtual tours, most buyers aren't looking for a home 1,000 miles away. To maximize your chance of selling, your ads must be micro-targeted to prospective buyers. This is another element where Facebook and Instagram shine since their ad targeting is so precise.
Using zip codes and other means, you can micro-target your ads within miles or even just a few streets of a given property's address. You can target neighborhoods, cities, states, or even adjoining states. And each person who clicks can be delivered a customized experience based on their specific needs.
Headline and Other Text
All online ads have some degree of text.
With a Google Ad, success depends entirely on your text and headline. As a result, you'll want to use automated tools to compare different versions of your text and consistently display the versions that are more effective. Over time, this refinement strengthens your results.
Facebook, Instagram, and other social media networks use text as well, of which the headline is the most important. Your headline must be short and compelling. It makes a promise that your listing or landing page must immediately deliver on so you don't lose a user's attention.
Digital Marketing Automation Is the Key to Unlocking Value from PPC Ads
Now that you see where PPC results come from, hopefully it all looks a little bit less mysterious.
Where people in any industry get tripped up is in the need to monitor these factors constantly.
While it takes a few days for any new advertising campaign to capture useful information, all of the best campaigns are monitored on a daily basis. Daily monitoring ensures all outliers — including mistakes and home runs – are caught as soon as possible.
With a real estate CRM, you have the chance to leverage an AI-driven center of excellence for your pay-per-click advertising. Ad Wizard is just the solution. It handles all the detail work so you can keep an eye on your campaigns, fine-tune them, and improve your results in just seconds every day.
Contact us today to learn more or begin.