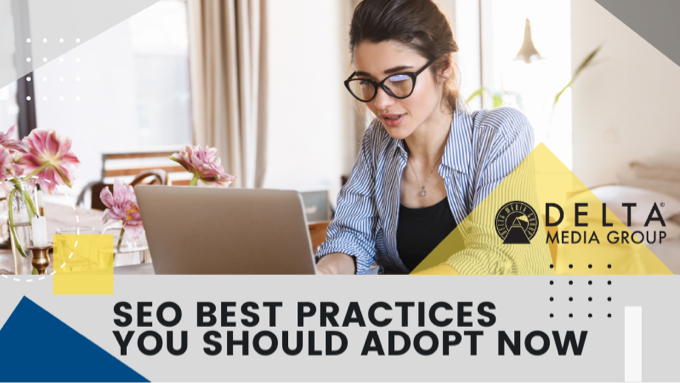 You want people to find your business when they start their search for real estate services online, and Search Engine Optimization (SEO) is one of your most potent tools for accomplishing that goal. SEO is tied to nearly everything that your business does online, from the design of your website to the content that you create and share with the world. When done right, SEO increases visibility, makes it easier for prospects to find your business, and brings a reliable source of leads to your digital doorstep.
SEO is also constantly evolving as search engines update their algorithms and SEO experts find the best ways to adapt to new changes. Keeping up with the latest best practices is critical to achieving your SEO goals and growing your real estate business online.
Google Business Profile
Let's start with an easy one and something that every business should prioritize. Filling out your Google Business Profile (formerly known as Google My Business) can give your search engine ranking a boost and allows you to provide key information to your audience as soon as they find your business through an online search. All of the key details, like location, hours, and contact information, are part of your Google Business Profile. Your profile also has the key benefit of an integrated review and feedback system, which makes it easy for search users to find out what others have to say about your real estate services.
Keyword Research
The keywords that you use in your real estate content are critical to overall SEO success and especially important for local SEO. Keywords are the words or phrases that search users type into their search window when seeking information. By naturally integrating the right keywords into your content, you can help people who are looking for the real estate services that you provide find your business online. The Google Keyword Planner is a free tool that helps you research keywords, which you can then use to increase the SEO benefits of your content.
Mobile-Friendly Content and Design
With so many search users accessing search engines from their phones or tablets, it's no surprise that Google prioritizes mobile-friendly content in search results. Responsive website design is one key element of ensuring that your content is mobile-friendly and can be viewed on any device. Since mobile users also tend to prefer images and video content, adding those types of content to your mix can also help with the mobile-friendly aspect of SEO.
Online Reviews
We've already touched on reviews in the Google Business Profile section, but reviews are so important that it's worth diving a little deeper. In addition to helping people learn more about the quality of your real estate services, reviews on major online sources like Google, Yelp, and Facebook play an important role in SEO. So it's well worth giving a friendly reminder to clients that reviews are appreciated after you've helped them with their real estate needs.
Local SEO
Local SEO is one of the most important aspects of successful SEO in real estate. When people search for real estate brokerages, agents, or homes in one of your markets, you want them to find your brand first. Many of the topics we've covered already, like keyword research and your Google Business Profile, can help give your local SEO a boost.
Localized Content
One of the most dependable ways to improve your local SEO is to create localized content about the places where you help clients buy and sell homes. From neighborhood guides to blog posts on specific attractions, local events, and businesses, creating localized content helps you inform your audience while also providing major benefits for local SEO. 
Website Design
We'll spare you the nitty-gritty technical details of how SEO should be integrated into your website design because there are so many behind-the-scenes design details that can help improve your SEO. Even something as simple as website loading speed can make a difference. So if your website wasn't designed with SEO in mind, now is the perfect time to consider a new, SEO-friendly website that boosts your brand's visibility online.
There's an Easier Way to Have Great SEO
If all of this sounds like a lot of work, well... it is. The good news is that the benefits are more than worth the effort, and the even better news is that you don't have to invest all of the effort yourself. With our Delta Media Group SEO services, we handle all of the heavy lifting for you. We make it easy for both agents and brokerages to integrate the latest SEO best practices and take care of all the details so you can focus on converting the fresh leads that your SEO brings to your business.