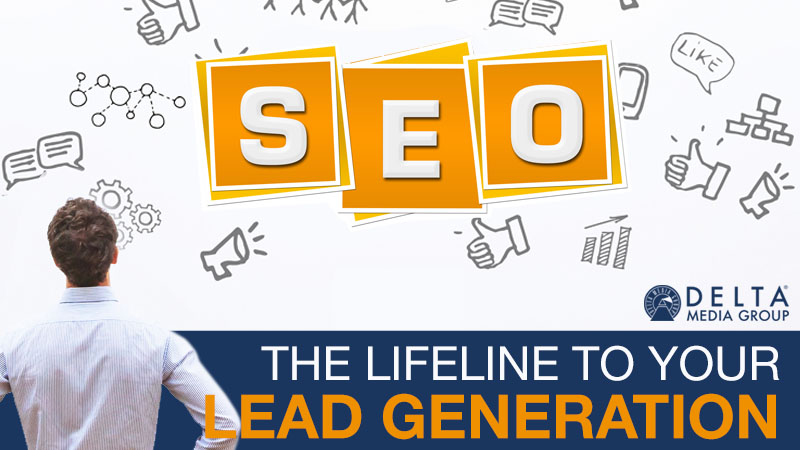 Search engine optimization is one of the deciding factors in the success of any digital business.
Although you may have an office space at a brokerage or a designated home office, there's no doubting most of your future customers will find you online. As Generation Z and Millennial buyers enter into the market, they are starting their home search on the internet. Likewise, that's where they seek out agents.
There may be dozens or even hundreds of real estate agents and brokerages in your area alone. What determines which one shows up prominently when someone searches for "real estate agent in [town]"?
The answer is search engine optimization. SEO provides you with more opportunities to appear higher in searches relevant to your business. On the other hand, without SEO, you will remain invisible. It really is that simple, but it has always been a misunderstood and somewhat controversial topic.
What SEO Really Is and Why It's Necessary
Google is uniquely powerful because it's the world's information broker. It decides which website has a chance to answer which questions. Google search rank is crucial to success because, by and large, most search engine traffic for any given query goes to the top three websites.
Almost no traffic makes it off page one — pages three and beyond are deserts.
Many people believe that when a website reaches #1 status for any given query, that must mean it's the best and most trustworthy source for an answer. This is a sentiment that both Google and those holding #1 ranks would like to promote. But, of course, it isn't quite that simple.
Getting to Google rank #1 can be a challenge, but it doesn't mean, on its own, the site is "the best of the best of the best." Instead, it simply means that the site's owners have made the right moves in website design, usability, and content, sending signals the Google algorithm responds to.
In the vast majority of cases, there are no human quality checkers. And the Google algorithm can't read or understand a website. All it acknowledges is following these best practices, which we sum up as SEO.
What Does SEO Include?
One reason there are so many misconceptions about SEO is because it has several moving parts. Those include:
Design: A website must be easy to navigate and use, especially on mobile devices
Usability: A website must be fast, secure, and deliver a consistent user experience
Content: A website must fully and usefully answer the questions people search for
SEO experts lay the groundwork for lead generation by making sure the "back end" of a website works the way it should — loading quickly and consistently across platforms, for example. Then, they make the tweaks to website text, titles, and metadata that signal the website's purpose clearly.
Custom content is the next step. Every piece of useful, informative content you publish gives you an all-new opportunity to appear prominently in search. Searchers who interact with your content can quickly become leads. Agents should aim for at least two content pieces weekly, aligned with search trends.
What Are the Benefits of SEO for Real Estate Agents?
Virtually all agents start out "hustling" for every lead, but no one can keep up that pace year after year. To create a scalable business, you need to ensure a portion of your leads will come to you, rather than waiting for you to come to them. SEO helps this along through lead generation.
Since SEO makes your helpful, informative content more visible, it serves as a preview of the value you can offer your future clients. By positioning you as a trusted and reliable expert, content makes it more likely you'll be chosen in the end, as no other agent will have a history of results with that lead.
SEO isn't immediate, but it develops into an irreplaceable competitive asset over time.
After practicing search engine optimization for about three months, you can expect:
More organic traffic from search engine results reaching your website

More chances to entice website visitors to set an appointment with you

A fuller schedule coupled with less time spent on face-to-face networking
For maximum value, SEO should be paired with email marketing. It gives you enormous staying power, allowing you to contact leads regularly and deepen relationships even if a final decision takes months.
People say "SEO is dead!" every time Google changes its search algorithm, but it has not happened yet. Even though Google is using more artificial intelligence in its search decisions today, SEO is every bit as important going into 2023 as it has been since 1999. True SEO experts stay ahead of the changing rules of the game, so you see measurable results.
Contact us to learn more or get started with real estate SEO.