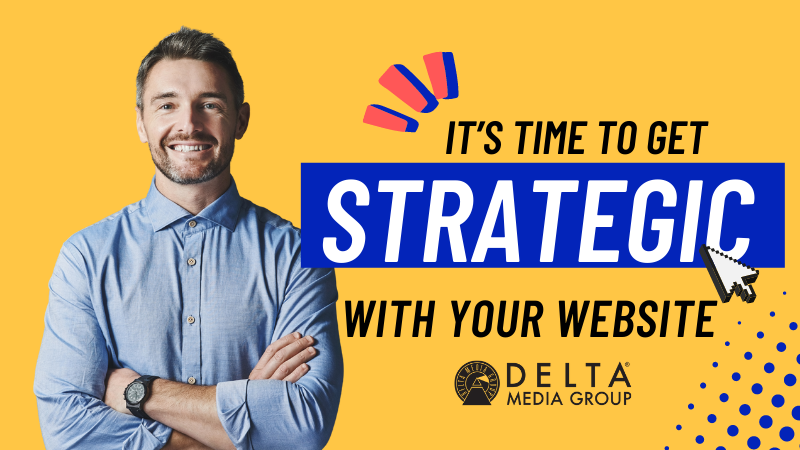 It's a sure thing that the majority of your future clients will first encounter your brand online.
Even with the personnel and resources of a large brokerage, in-person events can only achieve so much coverage within your community. Experts estimate only about 1% to 10% of people you encounter on a daily basis will be ready to enter the market when they make contact with you for the first time.
Knowing all that, your brokerage website has a number of big jobs to do:
It must attract the right targeted traffic to your digital doorstep

It must explain precisely what you do and who you do it for

It must help maintain a relationship over weeks and months
Your website is the centerpiece of your digital marketing strategy. While it doesn't "do it all," nothing else will get done without a website to serve as the hub of your online brand. Its role goes far beyond being a "digital brochure." Done right, it has the potential to deliver immense strategic value.
Here's how to make it happen:
Post Helpful, Informative Content
Content marketing is the name given to building a relationship of trust by providing a foretaste of the value you can offer clients before they even sign up with you. This content should be both helpful and informative, helping visitors solve problems or overcome challenges in their real estate journey.
Promote Your Content with SEO
Search engine optimization (SEO) is a collection of design and technology techniques that signal search engines about your high-quality content. In order for your content to raise your search engine visibility by appearing in relevant searches, you must have an SEO strategy you follow consistently.


Make Your Website Mobile-Friendly
A responsive website is one that automatically adjusts in both navigation and appearance to suit the way a smartphone or tablet browses the Web. Without this adjustment, mobile users can get frustrated and click away — and an increasing number of younger buyers use mobile as their main source of connectivity.


Capture Lead Details Throughout Your Website
As someone interacts with your website, you should be learning more and more about that person's needs. One way to capture leads is to develop a "lead magnet," a rich, detailed piece of content website visitors can receive in exchange for agreeing to join your mailing list.


Build Your Opt-in Email Marketing List
Email marketing is one of the most powerful opportunities in real estate, especially for large brokerages with the staff power to handle the increased volume. By segmenting your list for buyers, sellers, new leads, and other use cases, you can ensure each subscriber receives only content that matters to them.


Turn Subscribers into Customers
Email subscribers are somewhere in the middle of your digital marketing funnel. While you can't "make" them take action, you can inspire them with the right opportunities. Be certain they are receiving event invitations such as virtual tours, open houses, and featured listings in their area.


Make Your Text Content Stick with Video
On the internet, people don't read — they scan. They are looking for the information that's most relevant to them and will simply tune out anything else. Video content is much more likely to inspire action than plain text, and it is usually more memorable for your visitors, too.


Showcase Your Featured Listings Prominently
A good real estate website makes it easy for visitors to browse listings of value to them. Your MLS access gives you the tools you need to highlight new listings, enriched content like video and virtual tours, and relevant updates in real-time. Give your most crucial listings prominent billing on your website!


Be Smart About Social Media
Instagram is the overall winner when it comes to social media marketing for real estate, but Facebook and LinkedIn both hold opportunities for the right brokerages. Expand the reach of your best content and listings with social media, staying focused on platforms where your audience is highly active.
It's Not Too Late to Turn Your Website into a Lead Generation Powerhouse
Ready to put your website to work?
Even if your website hasn't reached its full potential just yet, it is not too late to make a positive change. With the right guidance from digital marketing experts, you can revitalize your real estate website so it produces a bottom-line value that moves the needle on your goals.
There are many different aspects to getting the most value from your website. For the best results, they all need to come together effectively. But once the initial work is done, your team can benefit from the power of digital marketing automation, reach more people, and save thousands of hours a year.
Contact us today to find out how your brand can benefit from the best real estate websites.