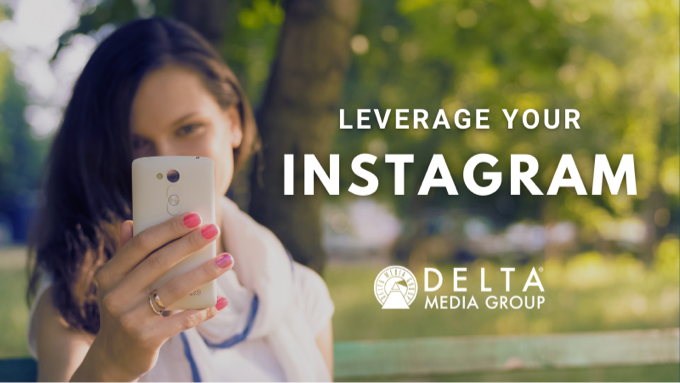 Instagram, now owned by Facebook, has enjoyed a steady rise to prominence over the last few years.
While most people might not think of Instagram first when they list the top social media networks, now is a good time to reassess that opinion. In fact, Instagram IS one of the biggest: since January of 2020, it consistently logs 1 billion monthly active users. This makes it around three times larger than Twitter.
Facebook is still the largest at 2.8 billion. When you dig deeper and look only at users in the United States and Canada, however, Facebook comes to around 259 million compared to 120 million for Instagram. In short, the audience most U.S.-based real estate agents need is right here on these two platforms.
If you are using Facebook now, it only makes sense to extend your efforts to Instagram.
In fact, there are clear similarities between the two. If you know how to use, optimize, and market from your Facebook account, virtually all the lessons you've learned will also apply to Instagram. Plus, there are special features that make Instagram especially valuable in the real estate world.
Why So Many Real Estate Agents Swear by Instagram for Lead Generation
An increasing number of real estate agents are turning time and attention toward Instagram.
Unlike all the other social media networks, Instagram was built to be highly visual. That makes it one of the best places to showcase all your breathtaking real estate photography. On top of that, its streamlined interfaces and interactions mean it is much friendlier to new users than some other platforms.
Just as crucial, Instagram offers far more user engagement — some sources have estimated it as high as 15x the engagement of Facebook and 20x the engagement of Twitter. Many platforms are designed to limit the reach of businesses unless they pay for advertising, but Instagram hasn't developed in that direction (yet).
Getting followers on Instagram tends to be easier, too. While it may take months to reach your first 1,000, a consistent schedule of compelling content can accelerate your gains, so you'll add 1,000 in weeks or even days.
Top 6 Tips for Getting Bottom Line Real Estate Value from Your Instagram
Getting started with any new social media can seem daunting. The most important thing is to approach it in a way that allows you to generate leads without needing to scroll your feed for hours every day. Luckily, it's very easy to put Instagram to work for you once you've invested the initial time to set it up.
Let's look at some pointers that smooth the path to success:
Launch a Business Profile
Even if you already have a personal profile, a business profile will raise the visibility of your real estate practice. You can always link to your personal bio, but be sure to craft your settings, so visitors are directed where you most want them to go. That might mean a specialized landing page or your local listings.


Choose a Theme for Posting
There are two themes to think about in your Instagram. First is the general theme of your content. You want to be sure people know what they're getting, so they're more likely to add you to their feed. Second is visual theme: what frames, logo, or other elements can you add that make all of your photos consistent?


Post Consistently
Consistency is the key to social media success. That's true of Instagram and any other network you might try out. It's a wise idea to start with the goal of posting three times a week. As you develop processes and integrate social media into your regular marketing plans, you could choose to post more frequently.


Use Hashtags
Hashtags are critical to helping people discover your content. They allow anything you post to be found in Instagram search. Unlike some places, where the number of hashtags you can use is strictly limited, Instagram encourages their use. Be sure to research hashtags in advance, so you know that your target audience is using them.


Engage with Ideal Followers
Instagram stands out among the popular social brands because it makes it very easy for you to engage with potential followers. Simply explore recent posts under popular real estate hashtags in your area. Jump into any threads that look promising, adding your own perspective to the discussion, and you can get follows.


Leverage Social Media Marketing Automation
On social media, efficiency means realizing results while being mindful and intentional about time spent. Social media automation enables you to prepare posts in advance, share them when they are most likely to be seen, and monitor replies at a glance. DeltaNET 6 links with Instagram to simplify it all.
To learn more about social media marketing in real estate, contact us.