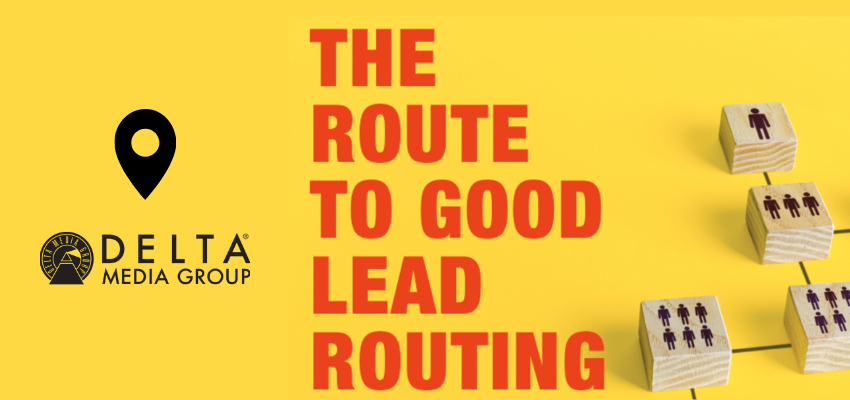 Lead routing is important. Let's face it: Getting lead opportunities to the right person to handle them is the best way to provide that customer with the kind of service you want to be known for. Not only are you going to get more closings from happier customers, but it's a great way to entice more agents to join your brokerage, and to keep the ones you have. Quality leads come from meeting an expectation of excellent service. Excellent service comes, in part, from getting the customer a prompt response from someone well equipped to help them. Unfortunately, when it comes to lead routing (and most things in life, really) there's no single solution here that is just "the way." There are too many factors to take into account from one brokerage to the next. Your market, agents, and business model all come into play, so I can't tell you exactly what's "best" for you. Also, what's "best" might even change as the market does. What I can do is give you some options. The more you know about what processes are available, the easier it will be for you to try some things and work out what's best for your business.
Backup Agent System for Website Leads
First, there's a good chance that you've heard the phrase, "Your listing, your lead." However, the listing agent isn't always the best person to handle a buyer lead. Even on their own listings, some listing agents don't want those incoming buyer leads at all. That doesn't necessarily mean they want to give them away to just anyone, though. It's this kind of scenario that lead to the creation of our Backup Agent System. When this system is enabled, it allows agents to define their own backup agents. If an agent has backup agents defined, the system will give them the first opportunity to respond to a new lead. If they don't respond within a preset amount of time, that lead will then become available to their backup agents so that they can respond instead. As far as the DeltaNET® is concerned, that lead still belongs to the listing agent to whom it was originally assigned. However, it's also accessible to the backup agent so that they can manage the correspondence with the potential buyer. This process benefits the brokerage in that the lead can be handled more quickly if the listing agent is otherwise engaged, while still benefitting the listing agent by getting the lead to them and allowing them to define who they're willing to work with on it.
So if the company website leads for company listings are handled with the Backup Agent System described above, that pretty much just leaves us with leads on IDX listings. There are numerous ways of handling these, but the methods below seem to be the most common and most successful. Keep in mind, though, the one that's going to be the most successful for you depends on a number of factors. The nice thing here is that you're not locked into any of these methods once you choose one. Nor are you limited to just these options exactly as I've laid them out. I'm only scratching the surface of the lead settings available to you in the DeltaNET; there are always settings that will allow you to really dial this in to fit your business. Don't be afraid to experiment.
Lead Broadcast
Your first option is the tried-and-true lead broadcast to agents. Whenever a new lead comes in on an IDX listing, the system picks up that listing's zip code and broadcasts the lead to a group of agents that cover that zip code. Broadcasting is the fastest way to get a lead straight to an agent so that the customer gets a response as quickly as possible. You can control the maximum number of agents who receive this broadcast at once, but the idea is that any lead that waits more than five minutes for a response has already gone elsewhere, so the more agents that get notified, the better. This also fosters some competition. The fastest person to accept the lead gets to keep it, so the most successful agents work hard to stay on top of their notifications. Often, the single broadcast based on zip code is enough. However, it can also be set to rebroadcast to a new set of agents automatically if the lead isn't picked up in a predefined amount of time. You can even have it broadcast to hundreds of agents at once (I think 250 is the most I've ever seen) to maximize the chances of someone picking it up within the first few minutes. Another common broadcast option is to have the leads go only to a subset of agents who have earned their right to receive them. If all of the agents in your brokerage cover the same service area, this can also be set to just include everyone without worrying about zip codes at all. 
Lead Incubation Team
This next option seems to be getting more and more common each year. That is to route all company leads to a lead incubation team. The added benefit here is that this covers those customers who are just saving listings and searches instead of only those making requests on listings. Not only can that team assess whether or not that lead is active and engaged enough to work with an agent, but if they're not, this team can work with them through things like drip email marketing to get them there. This is great for agents because, when the lead does get to them, it's fully qualified. If every agent knows that every company lead they get has a pretty high chance of closing, they'll really value those leads. It's not for everyone, though. The biggest barrier here is having the resources and lead volume necessary to build a team like this. Also, in many cases, the agents are fully capable (and willing) to incubate these leads themselves. In fact, agents are often doing this kind of lead incubation anyway. In those cases, they might be better off establishing their brand with the customer right from the beginning so it would be best to get the lead assigned to the agent (by broadcasting it to them, perhaps) immediately so that they can just add them into their own established lead incubation process if they're not yet ready to buy or sell.
Leads Administrator Assignment
Not every brokerage has their business set up in a way that supports the above options. Your brokerage may not yet be big enough to warrant the above options-and, especially when you're first getting established, you want to keep a close eye on every lead. In these cases, it's nice that the DeltaNET is built in a way that can grow with you. Initially, you can have every IDX lead assigned to you directly as the Leads Admin. You can even have all of the contact and request information included in the notification email so that, instead of forcing your agents to log into the system to go through the steps of marking the lead as processed, you can simply forward the notification to them and assign the lead later. This has the benefit of getting the customer a response quickly and, as long as you're following through with the assignment, you're getting the system set up in such a way that it will be ready for you when you have more agents and resources at your disposal and really want to get into what it can do. When you grow to the point at which you're getting enough leads that you can't route or handle them all yourself anymore, just change a few settings, and now they get broadcast to the other agents directly.
Whatever lead routing solution you go with, just remember that the key to success really amounts to good customer service. The faster the customer gets a response from a real person with the information they need, the better the chance they'll work with that person to buy their dream home. Or sell it, as the case may be. So don't underestimate the importance of pairing them with the right agent fast. Also know that this is only the tiniest fraction of what the DeltaNET lead routing system can do. So, if you have special cases where leads who match specific criteria should be routed in specific ways, there's a good chance the DeltaNET can do it!