New Map Feature Launching Monday, August 27
Delta Media Group will be launching the first of several updates to DeltaNet 5 on Monday, August 27 with the goal of making map viewing easier.
We wanted to make our map features easier to see by grouping listings together under a single larger dot. Clicking on a cluster will zoom the view into that area for closer inspection of the properties.
First, let's compare the same map in a before and after view.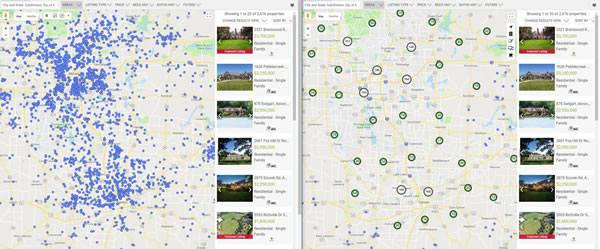 Next, the listing status colors will flow from the dots through to the price markers allowing easier visualization of status.