As part of my job, I have the opportunity to talk to many real estate firms, which allows me to gain insights into their businesses and their markets in general. Given that 2020 has been an exciting year in real estate, to say the least, these conversations provide me a better understanding of the challenges that firms and sales associates face as well as opportunities that have emerged.
I had the opportunity to sit down with Jim Fox, V.P. General Sales and Operations for Stouffer Realty located in Akron, OH, to get his take on the first half of the year. They are a 170 agent firm servicing Northeast OH.
As with most, COVID blindsided the organization. In dealing with a crisis of this magnitude, leadership was critical in navigating the outcome of the situation. Jim mentioned that there has never been a time in history where leadership needed to stay connected with sales associates and staff. He went on to say that it as so important that he called all associates and staff members to provide support, comfort, and reassurance that the firm had their backs.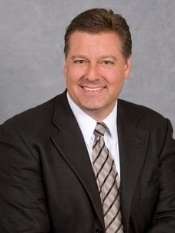 "It was important that we kept people employed and the team intact and the confidence to stay engaged," Jim added. As a note, they didn't have to layoff or furlough any of their employees or staff.
During the downturn, the dynamics of how the firm operated really changed as well. Leadership and staff took a more proactive role in how they supported their sales associates. They spent this time working with their associates on enhancing their websites, helping with creating fresh copy, guidance on how to better leverage social media, and instruction on how to utilize Zoom conferencing, to name a few.
In addition, education and planning also played a big role. They educated on the value proposition that agents provide in the market as well as how to better serve their customers and maintain longterm relationships.
With COVID, there are fundamental changes in how agents grow and run their businesses. One example that Jim provided had to do with traditional open houses. "In the past, open houses were a great prospecting tool. Now with COVID and the number of traditional open houses pretty much being halted, agents, especially new ones, need to find new ways to generate business. For this reason, we really worked hard with the agent's plan and strategized on to keep their business going," Jim added.
Outside of the business, the firm was very proactive in patronizing and promoting local businesses as well. "We sell real estate, but we also sell a lifestyle and introduce unique features of the neighborhoods," Jim noted. Through their Explore our Community, they feature local businesses through video spotlights and reviews. They also connect with each business through social media to help with promotion.
Now that it appears that real estate is back and everyone is busy (at least for now), I asked him one last question: what lessons did he learn?
"First, I learned to lead by example with sensitivity and compassion," Jim said. "The second lesson took the pandemic for us to recognize that we need to reevaluate how we communicate and engage with both our sales associates and our customers and the importance of staying connected," Jim added. "I feel that this crisis provided perspective into what our business is all about, the people, and we are now a stronger company because of it."