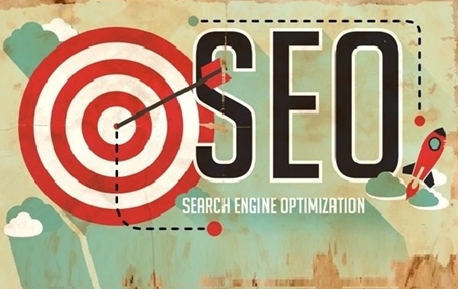 Attracting the right agents is critical to the success of your real estate business, and that starts with providing the most relevant, current tools for generating new business. Today, most home shoppers start their search online, even before they connect with an agent. That search process ultimately connects shoppers with their agency of choice, and the agencies at the top of the search rankings don't earn that prime position by accident. They do it through search engine optimization (SEO), and a strong SEO strategy will also help you attract the tech-savvy agents who thrive in today's real estate market.
The team at Delta Media Group has extensive experience in the world of real estate SEO, and we've put together some tips to help you understand more about how this vital marketing tool will help you attract the best agents for your business.
Real Estate SEO: A Match Made in Marketing Heaven
We're going to spend most of our time on how the marketing benefits of SEO will help you offer an appealing package to agents, but let's start with a practical matter. Your website surely includes some promotional materials geared toward potential agents, so SEO will also help connect you with agents in your area who are looking for new real estate employment opportunities. When your agent-geared content is optimized for search, it's easier for the best agents to find you, as well.
When it comes to helping your agents attract clients, SEO is now a necessity. Getting it right requires an understanding of how shoppers search for homes, and expertise in how search engine algorithms work.


A customer searching for homes – or looking for an agent – will usually start with broad geographic terms, and narrow things down from there. By optimizing your content and doing some unseen work "under the hood" of your website, SEO helps you show up for the terms people actually use to search.


Many successful agents today take advantage of the marketing opportunities provided by blogging and social media. As an added bonus, both of these marketing tactics have major SEO benefits.


Blogging is an excellent way for agents to talk about the communities where they sell homes, provide shoppers with valuable information, and rank for key real estate SEO terms that appear frequently in blog posts.


Social media is a great place for agents to show off their expertise, build influence, and connect with customers. It's also a great place to link back to your content and website, which completes the SEO circle.
The benefits of SEO are immense, but putting the right strategy in place requires marketing expertise and an understanding of the area where you do business. Agents who understand the benefits of online marketing are best equipped to thrive in today's real estate market. They'll be quick to recognize the value of SEO, blogging, and social media, along with the ways in which all three tactics work together to generate business.
By investing in SEO, you demonstrate to potential agents that you understand how modern real estate marketing works, and will provide the tools that put them in the best possible position to succeed. If you want to attract the best of the best, it's hard to top the inbound marketing benefits of SEO.
Contact Delta Media Group to learn more about the value of real estate SEO, and let us develop an online marketing strategy that will help take your agency – and your real estate agents – to the next level.