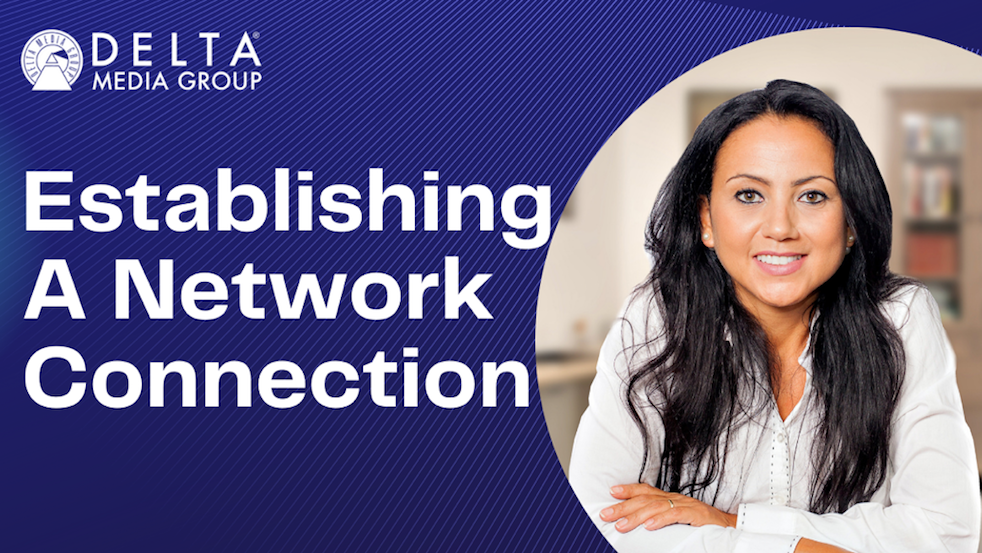 In luxury real estate, building a sphere of influence can set the course of your career — but first, you have to put the work in.
In luxury real estate, your sphere of influence is critical to your long-term success as an agent. Establishing relationships and connections are some of the best ways to help your career take off. Still, building your luxury sphere of influence can feel like an intimidating task when you're new to the industry or starting fresh in a new market. But you don't have to do it alone. The agents who came before you have laid out a path for building your sphere of influence, and there are so many modern tools available to help you achieve your goals. Invest your effort wisely, and you can build a string of luxury-based connections that will serve you well for many years to come.
Steps to Building Your Luxury Sphere of Influence
Work With an Experienced Mentor
No matter how well you prepare for your career in real estate, there's still plenty to learn as a new agent. That's why it can be so beneficial to work with a mentor who can help you overcome the early challenges and show you exactly how someone with experience in luxury real estate operates on a day-to-day basis. Your mentor can provide insights into how they built their personal sphere of influence and how they've continued to grow it throughout their career. Building your own network will still require effort, but it's much easier to achieve your career goals when you know exactly where and how to invest that effort.
Leverage Your Existing Personal and Professional Networks
You're likely to hear this tip often as a new agent, and for good reason. When you're just getting started, your existing network of friends, family, colleagues and other connections can be your best source of potential leads. These are people who are already within your personal sphere of influence. You know them, and they know you, so it's important to make them part of your luxury sphere of influence, as well.
Make sure that everyone within your existing networks is aware of your real estate career and how you can help them with luxury real estate. Ensure that they have your contact information so that they can easily recommend you to the people within their own networks. Remember that maintaining relationships with the people in your personal network over time is critical. You want them to think of you first when they or someone they know has luxury real estate needs.
Know Your Market and Your Audience
Who are you trying to reach? As a luxury real estate agent, your target audience will be different from an agent working with buyers who have a smaller budget, sellers with non-luxury homes, or people who are buying a home for the first time. Planning your marketing strategy requires knowledge of who you're trying to reach within your market and what they're looking for from their real estate agent.
One of the things that every client will be looking for is in-depth knowledge of the markets where you do business. So getting to know your neighborhoods is one of the most important things that you can do as a new luxury real estate agent. Buyers want to know that you have the knowledge to help them find the right home in the right location, and sellers want to know that you'll be able to effectively promote the neighborhood where they're selling a home. That means knowing all about the latest up-and-coming real estate trends and what types of homes are available. It also requires extensive knowledge of the amenities, attractions, and services available in a given neighborhood.
Develop Your Digital Marketing Strategy
Much of the work that you put into building your sphere of influence will involve reaching out to potential clients, but it's also vital to make sure that prospects can easily find you. Since most people start their real estate search online, your digital marketing strategy should be a central element of your lead generation strategy. In order to appeal to a luxury clientele, an attractive, appealing, information-rich website is a necessity. Delta Media Group® can help you with that, too. Our top-ranked search engine optimization (SEO) works to help leads find you, effectively turning your website into the hub for your online marketing efforts.
Social media should be another key element of your digital marketing strategy. Building your social presence is a powerful way to expand your sphere of influence beyond your connections, develop relationships with prospects, share your content, and show your real estate expertise. Social Connector, another feature of the DeltaNET®, makes it easier than ever to keep your clients updated with automated postings across all your social platforms.
Growing your social presence and the organic SEO on your website will take time, however, even with a wealth of tools at your disposal. Paid advertising is a great supplement to your other online marketing efforts and can pay immediate dividends in terms of new leads. There's plenty more that you can do with online marketing, but a great website, strong social media presence, and targeted advertising strategy are perfect places to start as you build your sphere of influence.
Create a Real Estate Content Plan
Creating informative real estate content is another effective way to stand out online, establish your personal brand, build your social media presence, and show people why you're the right choice for their luxury real estate needs. Depending on what you're comfortable with, there are a variety of ways to create valuable content.
The blog on your real estate website is the perfect place for posts with luxury real estate advice and posts that showcase the neighborhoods where you do business. Delta's custom content creation can help here as well. Our corps of specialists and professional writers research, write, optimize, post, and share content specific to your business to keep users coming back for me. If you're more comfortable behind a camera, then video content is also an excellent tool for growing your sphere of influence. Video content is incredibly popular, and you can break down longer videos into bite-sized pieces that are ideal for sharing on social media.
Get Involved With the Community
There's still plenty of room for traditional networking when building your luxury sphere of influence, as well. Building personal relationships within the community can lead directly to new leads and can also lead to referrals down the line. The best way to build those relationships is to go out, get involved with the community, and create connections.
If you have a passion for a particular cause or hobby, look for local organizations that share that enthusiasm. Volunteer to help out with a local non-profit, get involved with community events, visit local businesses, dine at local restaurants, and be an active participant in the communities where you do business. The more relationships that you build, the larger your luxury sphere of influence becomes.
Building Your Luxury Sphere of Influence Starts With You
Always remember that you are at the center of your luxury sphere of influence and that your sphere grows from that central point. The effort you invest, the relationships you build, the people you meet, and the marketing strategy you develop will ultimately help your sphere of influence grow. Over time, the clients that you serve also become part of your sphere, and their referrals help to expand it even further. While growing your sphere of influence doesn't happen overnight, the work that you put in now can lay the foundation for a prosperous future in luxury real estate.