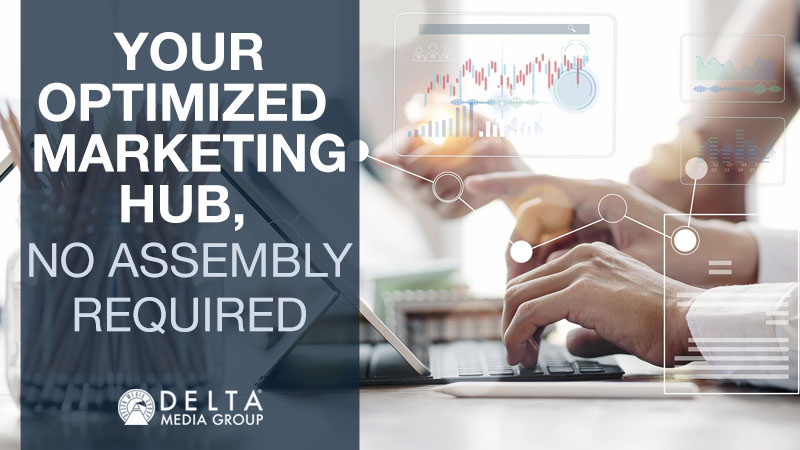 Back in the early days of computing, there was something called "sneakernet."
No, it wasn't a network for buying sneakers. Sneakernet referred to the fact that, most of the time, the only way to make a file print was to put it on a disc and physically walk it over to the printer. A wireless solution was still decades away, and direct connection through cabling was limited by distance.
In effect, the more inconvenient it would be for you to physically access the printer, the more likely it was that's precisely what you would have to do. On the average campus (as research campuses were networked long before businesses) this caused hours of delays every single week.
We would never put up with sneakernet today. But we still do, in a different form.
Most real estate agents are used to logging into one thing to do their social media, another thing to do their email marketing, still another to actually check their email, a fourth to manage property listings, a fifth to administer their open houses, yet another to check the status of open transactions, and so on.
The whole "pile" of applications you need to do your job is known as the technology stack, for obvious reasons. But as the stack gets higher, it also becomes more precarious. The more applications you use, the greater the odds they won't play well together. That means data will eventually get lost.
But it doesn't have to be that way.
DeltaNET customers can manage all their real estate marketing efforts from one AI-driven central hub.
DeltaNET isn't just a Customer Relationship Management solution for real estate agents, even though it is the first and best. In addition to CRM features built with input from agents and brokers, it also delivers seamless access to everything you need to market your practice.
Marketing, advertising, and promotion have truly never been easier.
Using the power of artificial intelligence, you can do it all from a single interface:
Save time and money when you dump the "stack" into the trash and advance to the most versatile and user-friendly real estate marketing solution in the world: DeltaNET. You can get started in just minutes. Contact us to find out more about simple, secure marketing.