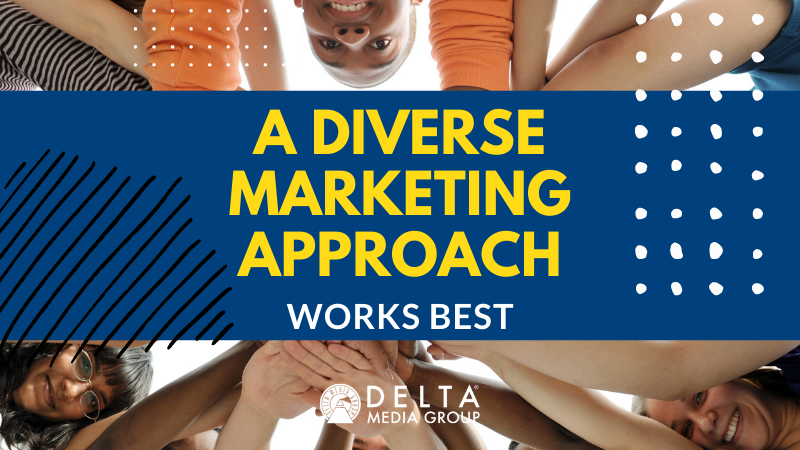 Quick — what's the most powerful form of marketing for real estate agents?
These days, the first thing that comes to mind might be something like social media. And it's true that of all the professionals active on Instagram, Facebook, and the rest, real estate pros have the best shot at transforming all that time spent scrolling their feed into real business value.
Next, you might think of email marketing. And it is the best in at least one way: Experts estimate it has the highest ROI of any digital marketing technique. After all, it only costs a few cents to send emails all month long. And each one could help you close a transaction valued at $50,000 or more.
But neither of these is the best option.
In fact, there isn't one.
Over the last few years, digital marketing has made a big impact on the world of real estate. Millennials are stepping up as the biggest group of homebuyers, and Generation Z is just one step behind them. In both cases, these younger buyers look to the internet when it's time to launch a home search.
It's crucial to be where they are since they might be deep into that search before they reach out to local real estate agents. But, despite all of the techniques that can reach your audience, there isn't a surefire approach that definitely will. It's crucial to have a variety of methods at your disposal.
"Doing It All" Versus Doing a Few Things Well
Whether online or off, effective real estate marketing helps you do two things:
Build and deepen relationships with prospective customers before they contact you directly

Turn those prospects into leads who are engaged with your brand and prepared to call you
Both these functions are crucial to growing your real estate practice. Buyers of any age or background can take weeks or even months before they decide to enter the market – with marketing, you can be sure they're on your radar. As you communicate with them, they're more likely to choose you.
Likewise, you can motivate and inspire prospects to become leads who are ready to take action. Yes, you can't get someone to buy a house when they aren't ready, but you don't have to. Education is the key — as a real estate expert, you can highlight when it might be the right time for them to make their move.
The question then becomes, "How do you do it?"
There are dozens of different marketing tactics that can help your business grow. The challenge is to apply a variety of skills but practice them consistently. Inconsistent marketing usually fails to make a difference. At the same time, it leads to frustration and disappointment.
Getting reliable ROI from marketing also has a few easily identified planks:
Choosing an approach you can make part of your routine, hone, refine, and improve over time

Using digital marketing automation technology to save time and accelerate the value you'll get

Once automation is working, moving on to and setting up another digital marketing technique
An AI-driven center of excellence for marketing is the secret behind some of today's fastest-growing real estate agencies and brokerages. Using an all-in-one real estate solution like DeltaNET®6, you can ensure that you are in constant contact with leads through a full range of digital channels — while spending minutes a week.
What should your marketing toolbox look like?
These are some of the most potent marketing moves around:
Social Media
Facebook and Instagram are second to none when it comes to getting the word out about your listings. Many people surf "aspirational" properties on Instagram because its visual nature is ideal for real estate photos. LinkedIn can be an effective way to connect with motivated luxury buyers.


Email Marketing
Email marketing helps you share your expertise and position yourself as a trusted expert who'll be there when your subscribers need you. Beyond listings, agents should also publish articles that answer burning questions and help solve problems your ideal customers are having on their real estate journey.


Open Houses
Face-to-face open houses are becoming popular again. At the same time, digital tours aren't going away — used correctly, they can attract would-be buyers from a much larger radius. Brush up on your staging skills and make sure both forms of open house are in your marketing quiver.


Real Estate Website
Your real estate website is where it all begins, tying your digital brand together. A good website is fast, easy to navigate, and provides visitors with useful information. The more blogs, videos, and other content you share on your site, the more likely you are to appear in relevant online searches.
Contact us to learn more about marketing automation for real estate professionals and teams.