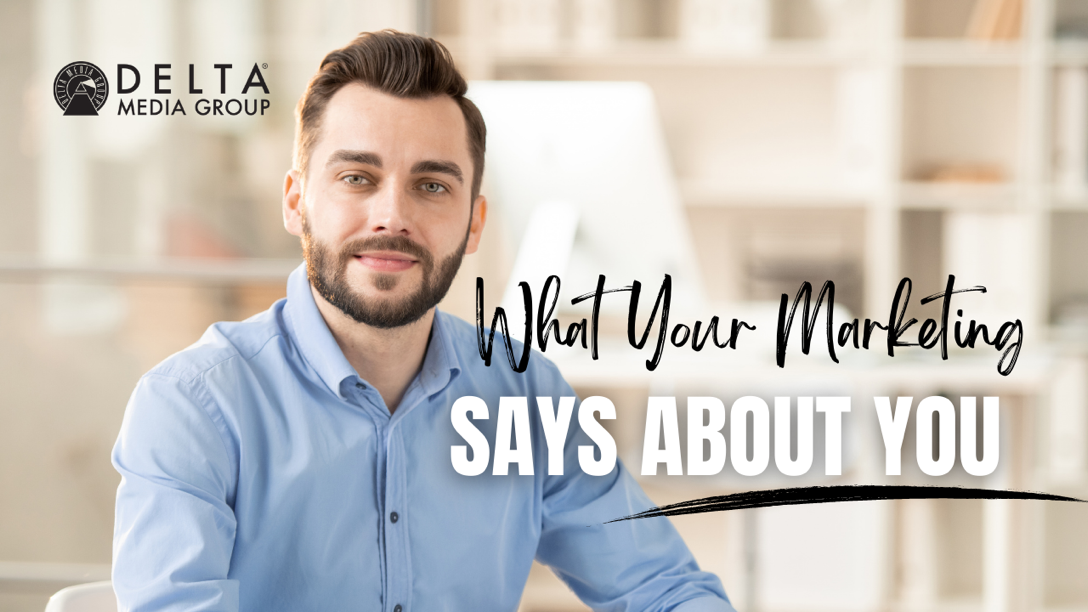 Marketing is vital to the success of any real estate business, from individual agents and the smallest boutique firms to the largest national brands. But is your marketing sending the message that you intend? Just as importantly, is it differentiating your services from the competition in a meaningful way? Now is the perfect time to take a fresh look at your marketing and make sure that it says exactly what you want it to say about you.
Consistency Is Key
In the rush to grab the attention of your audience, it can be easy to forget that one of the most important goals of marketing is simply to get them to remember you. Not just your logo, but your business, what it has to offer, and how you can help them. When someone from your target audience in your target markets sees your marketing materials in any setting, you want them to associate it with your brand right away.
That's why it's so important to ensure that your marketing materials, from digital ads to postcards, have a consistent, seamless feel and appearance. Your logo is part of that consistency, but so are the color schemes that you use, images, fonts, and messaging. It's much easier to have your marketing say what you want it to when your audience immediately associates it with your brand.
How Are You Adding Value?
From blog posts on your real estate website to your latest updates on social media, it's important to always keep one question in mind: How are you adding value for your audience? Your audience encounters marketing constantly, whether browsing on their favorite device or seeing billboards when they drive down the highway. If a piece of marketing doesn't add value for them, then they know how to tune it out quickly.
In real estate, your knowledge of market trends and the communities where you do business both create dependable opportunities to add value to your marketing. From email drip campaigns to AI-driven newsletters and content, there are endless opportunities to add value by informing your audience. Integrating information on topics that matter to your audience into your marketing will help you keep their attention, and provide insight into the type of local knowledge they can expect when they choose your services.
Unlock the Possibilities of Localized Content
The content that you create is one of the most effective, reliable tools for adding value and differentiating your brand from the competition. Don't just give your audience the Census facts about a neighborhood. Take them on a video tour of the neighborhood, or create a blog post on the best places in the neighborhood for a meal. Don't just tell parents that a neighborhood is great for kids. Give them a rundown on some of the best local attractions for kids, or highlight annual events geared toward families.
The same basic idea applies to any real estate audience that you're aiming to reach. Consider the needs of that type of client, the benefits of the communities where you do business, and the way that those things intersect. It's not just about the cost of a home, or the quality of a school district. It's about the lifestyle that they can expect to enjoy when they live there.
Building Connections Requires More Than Branding
Especially for individual agents, one of the easiest mistakes to make with digital marketing is to only focus on what you can do. In competitive markets, your audience is likely to receive marketing materials from multiple agents, each one highlighting statistics about the successes of that agent. While this can certainly be useful information, it's shared so commonly that none of the ads really set themselves apart.
One way to stand out and be more memorable, especially with social media marketing, is to share a little bit more about the person behind the image of the agent. Do you love cats, long walks at local parks, spending time with your kids, or volunteering at a local non-profit? Do you have special experiences in the markets where you do business or a unique perspective from living in many different places? All of these things can help you stick in the memories of your audience in a way that statistics or generic marketing statements can't match.
It's Time to Make Your Marketing Work for You
Your marketing can do so much for your brand, but it works best when you invest conscious effort into making sure that it says exactly what you want it to say about you. Remember, too, that where your marketing is seen plays a role in what it says. If you want to appeal to a modern real estate audience, then it's critical to invest in modern marketing tools and tactics.