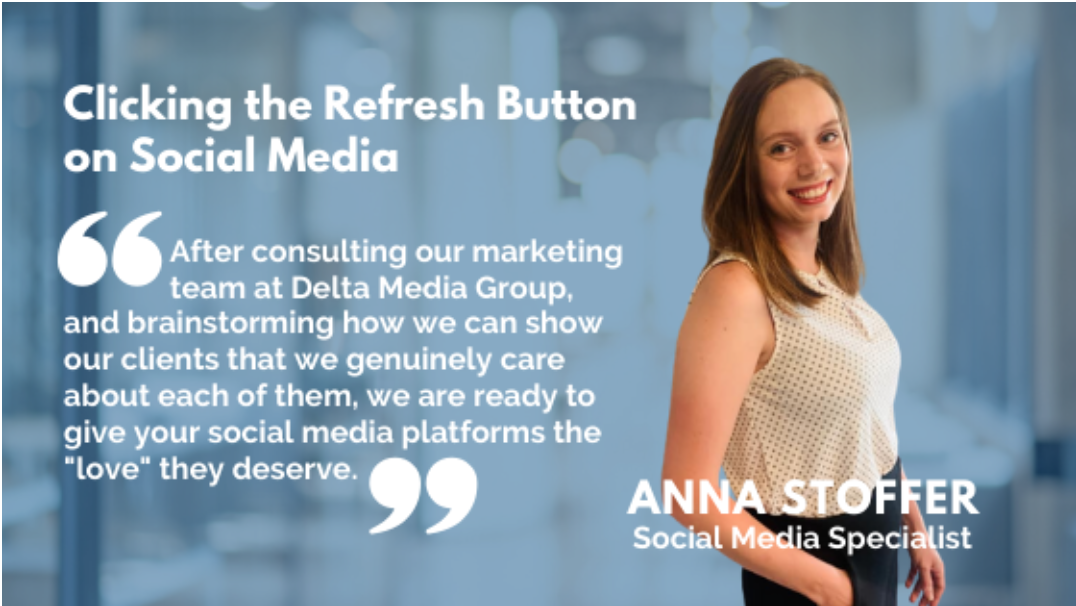 "I have a Facebook, but I'm thinking of deleting it." Sound like anyone you know? Maybe you're even thinking, "sounds like me." 
My name is Anna Stoffer, and I am Delta Media Group's new Social Media Specialist. While it is a newer title for me, social media is not new to me at all. 
Like many in my generation, I grew up with the first taste of using social media by pouring hours into my MySpace page and chatting with friends on AIM. I created my first webpage before I had my first kiss. My parents had to pry me away from the screen during my teenage years. Looking back, that's when I first fell in love with social media. 

And up until recently, I felt like I needed to keep that a secret. In some circles, it's almost taboo to say, "I like social media." I once even took a year-long break from Facebook because of how often I was being told it's "too negative." I suppose, like any relationship, I just needed to miss it for a while to appreciate it. It's often an unpopular opinion to like social media, but one I hope you'll hear me out on. (Or rather, read on).