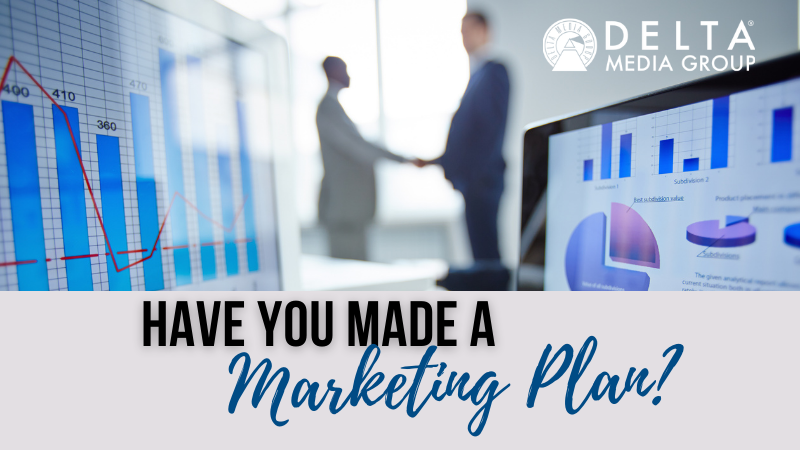 Marketing is one of the most important parts of real estate, and it can also be challenging for agents to come to grips with. Once you've learned the knowledge and skills you need to serve clients, marketing should be your next priority.
Having a marketing plan is essential to your overall success!
Marketing is indispensable because the majority of your future clients will find you online. These days, most home searches begin there. As more Millennials turn to the market and the eldest of Gen Z find their way into it for the first time, this trend will continue.
A marketing plan helps you identify where your audience is, how to connect, and the best ways to do so over the time it takes them to launch their home search. From the high-level plan you develop, you can work backward to understand what you need to do every quarter, month, and week.
The concept may seem intimidating at first, but it is worthwhile.
Marketing is the central piece in pivoting from finding new business through in-person methods versus drawing qualified leads directly to your website with minimal effort. This transition has the potential to save you thousands of hours a year, but it relies on having the right marketing assets in place.
What Does a Real Estate Marketing Plan Include?
A real estate marketing plan is a top-level strategic roadmap you develop once and review quarterly based on your evolving goals and the success of your marketing initiatives. It is built around Key Performance Indicators (KPIs) such as leads generated and transactions completed.
How Do You Write a Real Estate Marketing Plan?
There are seven components to a marketing plan for real estate.
While some may prove challenging, each element builds on the ones before. If you do not have the time or resources to conduct a deep market analysis, you can leverage the wisdom of your colleagues and mentors to start with some basic assumptions that you then verify with experience.
The elements of a real estate marketing plan include:
Target Market
Who are your ideal customers? What are their biggest concerns as they enter the market? What venues do they use for their research — who do they trust, and how can you use those patterns of behavior to get in touch with them? Write out everything you know about the clients you want.


Market Research
With your target market identified, you can go broad. What volume of buying or selling in your area can be attributed to customers like these? For buyers, what is their typical budget? For sellers, what is their typical sales price? What is their next move once they've finished their transaction?


Positioning
Positioning refers to your overall brand and how you use it. If you've been around for a while, then it will start with how customers see you, both positive and negative. If you are new, then you should answer how you will frame your brand so it is the natural source of expert advice for your target customers.


Competitive Analysis
How many competitors are in your market? This is especially significant in real estate because you can use what your competitors do right as a jumping-off point to develop your own tactics. You may not want to go head-to-head with a large agency, but you can choose to be where they aren't.


Market Strategy
The question here is: "How will I find and attract my ideal customers?" DeltaNET 6® is the real estate all-in-one solution that enables you to automate your social media, promote listings, post blogs, and manage your email marketing, among many more, from a centralized, "all in one" marketing command center.


Budget
Your budget is a month-by-month breakdown of what you intend to spend on marketing. For most digital marketing, your major KPI will be website visitors generated, so keeping an eye on this will tell you if your investments have been cost-effective — use data analytics tools to monitor each channel.


Metrics


It is up to your website to do the "heavy lifting" of converting visitors to customers by offering them resources and answering their questions. In addition to visitors generated from your marketing, closely monitor conversions — both to customers and to email subscribers who may later become customers.
Turning Your Marketing Plan into Reality
To achieve your goals, you may find you need more tools or training. Upfront investments are common in the first few years of the real estate journey. Be sure you understand how much you're spending, why, and a timeline for a) first value and b) return on investment, including recouping the initial spend. From there, review your analytics data monthly to track trends and prepare for a quarterly plan update.
Contact us to find out more about digital marketing for real estate.