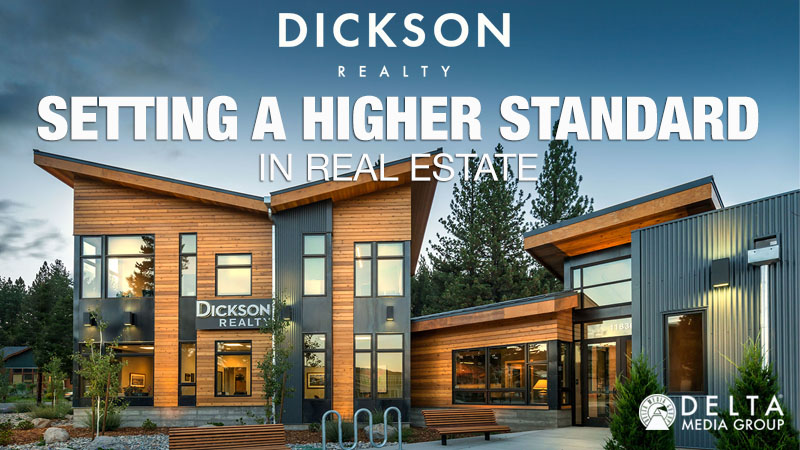 Founded nearly 50 years ago, Dickson Realty has elevated its way to the top of the real estate market in Northern Nevada and California. 
Established in Reno, Nevada, by Fianna Dickson in 1973, Dickson Realty is an innovator in the Western region. Rebecca Dickson, Fianna's daughter, now serves as one of the Broker/Owners and VP of the Luxury Division at Dickson Realty, following the path her mother began almost 50 years ago. Nearly all of the owners of Dickson Realty are family, and the family atmosphere transfers to the agents and employees of the company.
"Dickson Realty has been an innovative company from the beginning when it was founded by Fianna Dickson in 1973," says Andrew Reel, the VP of Marketing & Technology at Dickson Realty. "And this was a time when being a woman and owner of a real estate company was very innovative." 
Dickson Realty was also ahead of its time in selecting the Reno and Sparks region to lay its foundation. When they started their brokerage, those areas were nothing like what they are today. They have grown exponentially over the time Dickson Realty has been in business, which has lent itself well to the growth and expansion of the company. 
"As Reno and Sparks grew in population and size, the company expanded too, representing developers and builders of the most prestigious master-planned communities in Northern Nevada," says Reel.
After seeing such growth within the area, the company set out to expand again in the early 2000s, this time to Northern California. They set up offices in the mountain communities surrounding Lake Tahoe, as well as in the resort town of Truckee, California. 
"We now have over 325 agents in 10 offices spread throughout the Reno metropolitan area and Lake Tahoe," Reel continues, "And in California, we have offices in Truckee, Northstar, and Portola." 
Today, Dickson Realty helps residential and commercial buyers, sellers, and renters in Northern Nevada and California. The company also offers 1031 exchange services, instant offers, and bridge-buying services.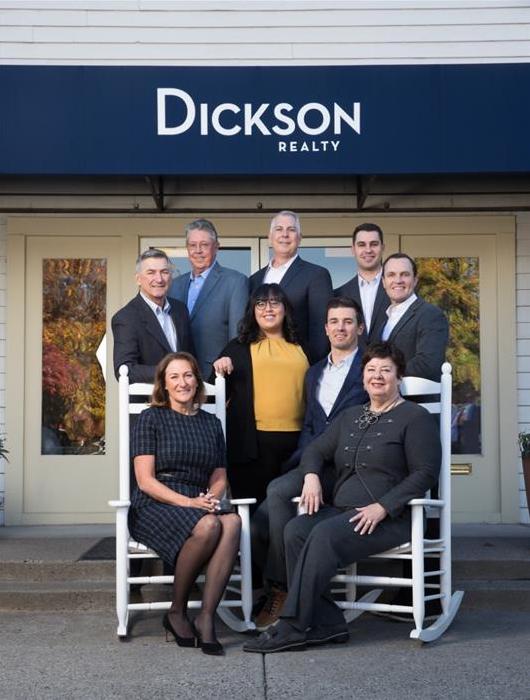 An Elevated Experience For Clients 
The team at Dickson Realty knows that to best serve clients in any market, you need to be someone they can come to for information about the local market. So every agent at Dickson Realty is required to be knowledgeable about the area. 
Reel says, "We are the trusted advisor to our clients, and we are experts in the neighborhoods that we represent." 
Aside from being knowledgeable, one of the most important values at Dickson Realty is providing the highest level of service for their clients. And that means providing them with the best possible experience.
Reel says, "Our tagline is, 'Experience Elevated.' We realize that we can have top agents, we can have top staff, but really, the client experience needs to be elevated to a higher level and it needs to be seamless." 
Committed to Their Communities 
At Dickson Realty, they value the people and the businesses in every community they operate in and are committed to serving those communities as best as possible. And that doesn't stop at real estate transactions.
"We're committed to serving the communities in which we live and work," Reel continues, "And we give back. We put money and time into the initiatives that make our communities better." 
Due to this being such an essential part of their business, everyone at Dickson Realty is involved in serving their communities, and that includes partnering with, and attending events for, numerous local organizations.
"It's a safe bet to say that everyone at Dickson Realty is involved in serving our communities," says Reel. "The company owners, agents, and employees participate at every level of many organizations. From the board of directors of the Community Foundation of Northern Nevada to the restocking of supplies in the Grassroots Karma Box program — and our own Dickson Realty Community Fund  is yet another powerful demonstration of our civic devotion."
Being a leader in their community is such an integral component of the culture and the values that Dickson Realty represents, so they recruit agents who feel similarly. Reel says, "Since being involved in the communities that we serve is a core value, we recruit to that value."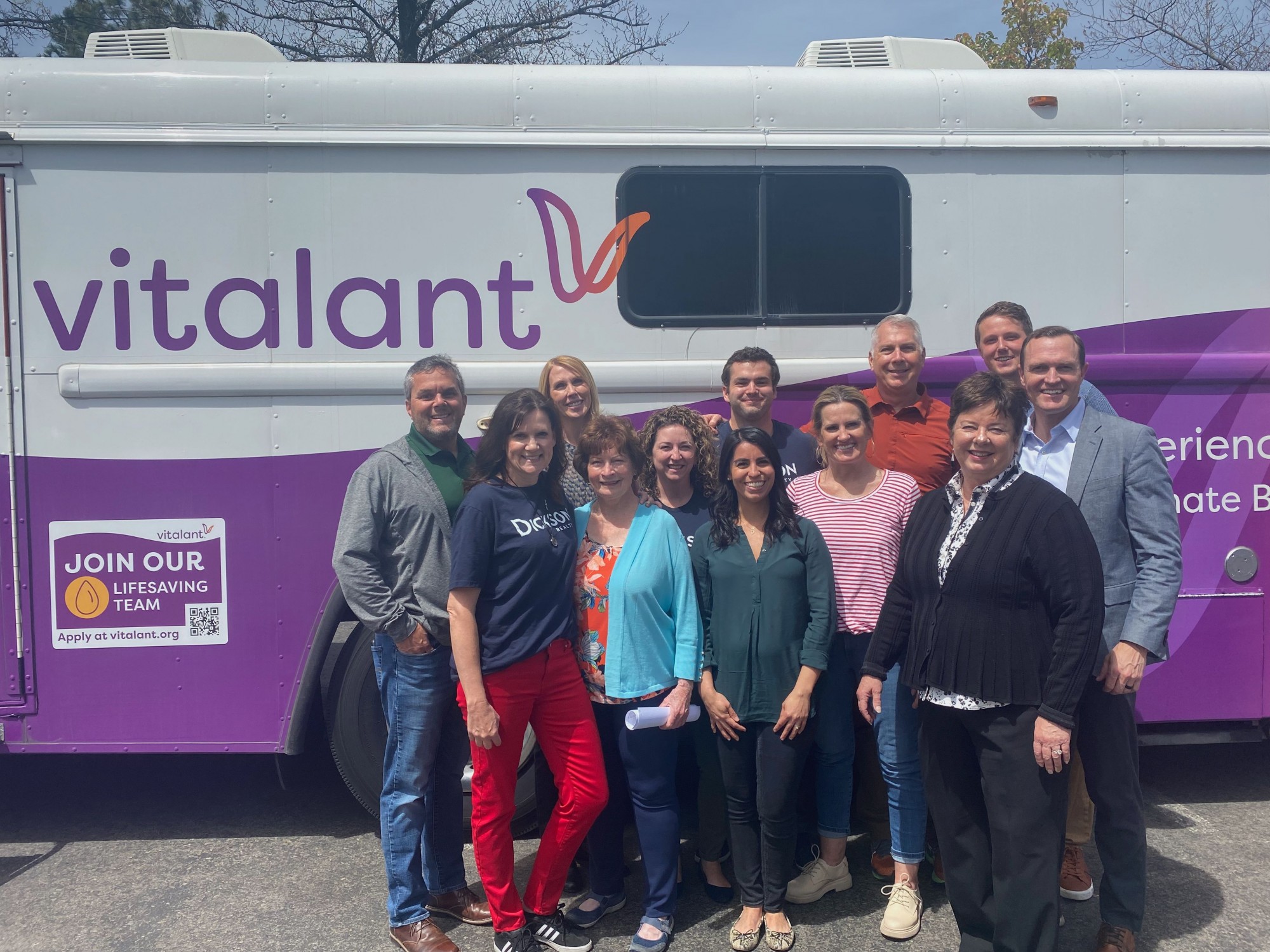 Supporting the Well-Being of Every Agent 
With excellent leadership and an open-door policy coming from the brokers and owners, along with a support staff that's always ready to assist with any problem that comes their way, Dickson Realty shows us that supporting their agents is a top priority. 
"Dickson Realty has the deepest leadership and support bench in the region," remarks Reel. "The owners and brokers have a true open-door policy, and they are always available to support agents on their cell phones. Any agent can contact any broker for help or guidance. Any agent can also contact any of our support staff for help with market research, marketing of listings, or technology support." 
Along with continuous agent support, Dickson offers new hires the opportunity to participate in a mentorship program, one-on-one learning, and group skill-building sessions. When an agent joins the company they are enrolled in Dickson University, a six-week intensive that gives them all the information they need to be a successful member of the Dickson Realty team. 
"We're a learning organization,'' Reel continues, "In addition to our six-week intensive Dickson University for new agents, we have mentoring programs, ongoing classroom and one-on-one learning, and skill-building opportunities. So really, no other real estate company compares with the level of support that's available at Dickson Realty. All of these things work together to help us attract and retain the best agents." 
At Dickson Realty, they follow the Ninja Selling philosophy, which is a unique training system based around building relationships, listening to your customers, and helping them achieve their goals. Refreshers and continued courses on these philosophies are also available for agents. 
Reel says, "In 2000, we embraced the Ninja Selling philosophy and system. Every agent at Dickson Realty goes through a Ninja installation, and several of our agents have attended multiple installations or refreshers. We also coach our agents in weekly interactive meetings on the skills they need to attain mastery in the practice of real estate and mastery in their personal lives." 
Another way Dickson Realty supports its agents is by providing resources for their mental and physical health. They understand that the real estate business can be stressful, especially in times like these where inventory is low and interest rates are rising. And when business is booming, their busy schedules can cause them to neglect their well-being. 
"We're doubling down on the health of our agents," mentions Reel. "For the last two to three years, we've been so busy, and it's also been stressful. So now as the market is normalizing, we're recognizing that our agents are feeling it and we're there to support them." 
The culture at Dickson Realty is team-oriented, which means that the agents are there to offer support to one another. They understand that although real estate may be a competitive field, the way to stand out and be the best is by working together. 
Reel says, "We're a highly collaborative team at Dickson Realty. It's rare in any sales environment, which is competitive by nature. And our collaborative spirit sets us apart from our competitors."
 A Land of Luxury 
Covering a beautiful area with so many amazing luxury homes, it's no surprise that Dickson Realty has its own luxury division, and Dickson Luxury has several partnerships and affiliations, including Luxury Portfolio International®, a global network of over 200 independent brokerages that sells more luxury real estate than any other luxury real estate network. Dickson Realty is proud of where they stand and the progress they've made within that market over the years. 
"We're really proud of our leadership in the luxury real estate market, '' says Reel. "Our involvement with the region's master-planned communities began back in the mid-1980s and continues today. And it helps with our luxury experience and growth in luxury real estate marketing. We were one of the original firms in the '80s to join Great Estates, which later became Christie's Great Estates. And then since 2005, we've been affiliated with Leading Real Estate Companies of the World® and Luxury Portfolio International." 
Having been in the business of luxury for many years, Dickson Realty represents a significant portion of the luxury market share in the Reno-Sparks region. According to Reel, "Today, Dickson Realty represents nearly 45% of home sales over $2 million in the Reno-Sparks metropolitan area and 51% of home sales over $3 million." 
Their success in the luxury division can also be attributed to their marketing strategies, which they believe are key when it comes to marketing luxury homes. When speaking about these strategies, Reel says, "Dickson Realty is data-driven. They include a mix of print, digital search engine advertising, and targeted social media ads to areas where the luxury home buyers are coming from."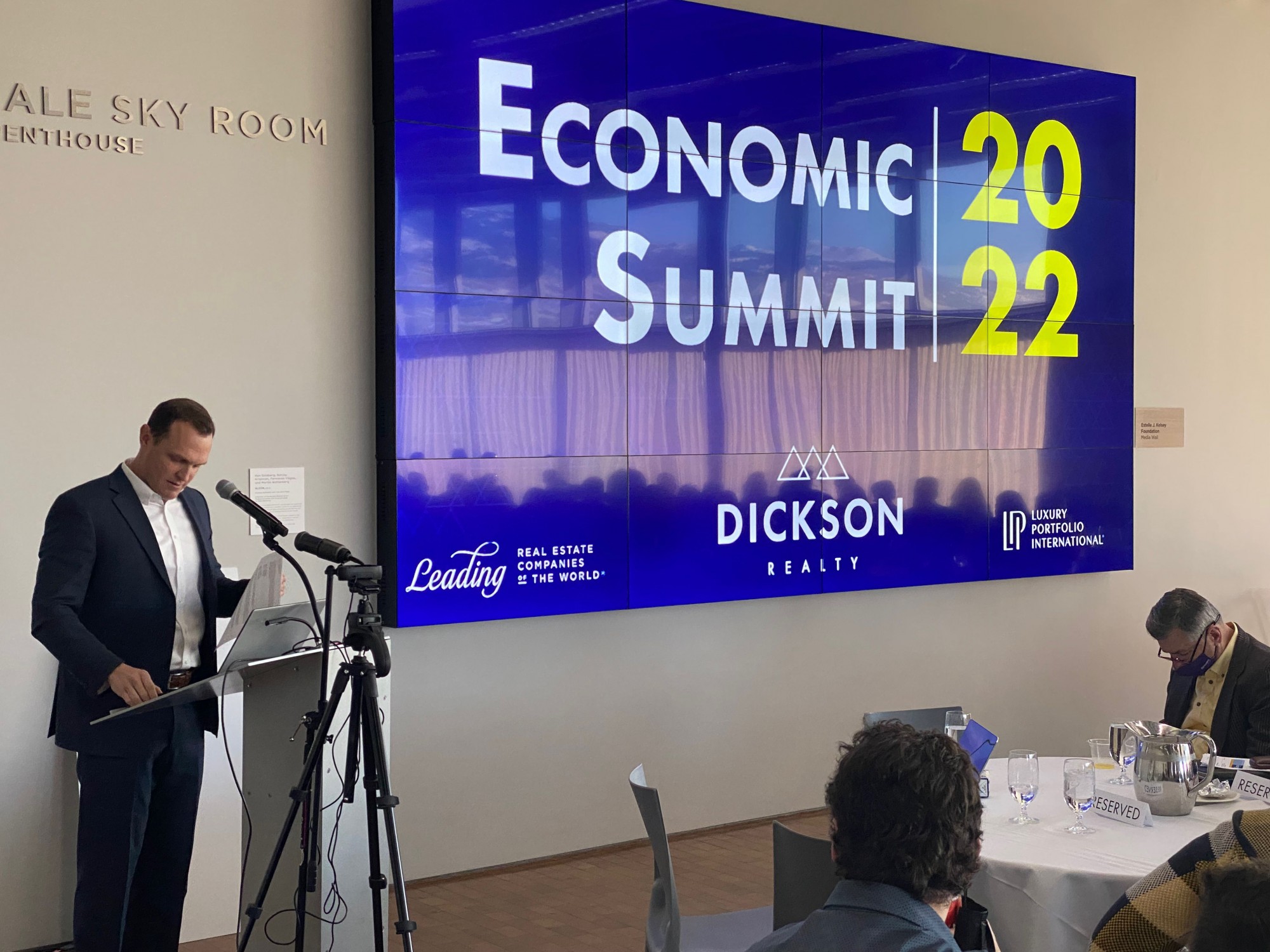 Busy All-Year Round 
Given that Dickson Realty spans several resort towns and areas ideal for any time of year, things don't seem to slow down quite as much as in other locations during winter. It's not just luxurious in the Reno-Lake Tahoe region, it's a hot year-round destination for world-class summer and winter sports and recreation. There's everything from PGA-level golf to hiking, skiing, and mountain biking. 
"The lifestyle of living in the Reno-Truckee-Tahoe area gives us a huge advantage to overcome a slow winter season," says Reel. "While winter does bring a slower sales pace to many parts of the country, we're fortunate to have Lake Tahoe in our backyard and the largest concentration of ski resorts in the lower 48 states." 
Reel also mentions that living in Nevada not only brings a great quality of life but comes with financial benefits as well, noting, "The advantages of living in Nevada can be financial, especially for our neighbors in California. Nevada is a zero-income tax state, and the winter season is when many business owners and high-net-worth individuals are involved in their tax planning strategies." 
Despite serving in such a sought-after area offering many advantages for home buyers and investors, they still experience tough times and slow market conditions. Even in a location like this, nothing is ever certain, especially during an economic downturn.
"Our market does slow down from time to time, and there's certainly uncertainty in geopolitical and economic markets as we've had now for several months," says Reel. "When market conditions turn up or down, our agents are equipped to provide advice to their clients, enabling them to make informed decisions." 
A Tech Partner That Knows What They Need 
When it came to choosing a tech provider, given all the mergers and acquisitions within the industry, Dickson Realty wanted a partner who was committed to not selling — like Delta Media Group® is. It took them a while to find Delta, but they eventually did and couldn't be happier. 
"Our search process started a full year before we came to an agreement with Delta," says Reel. "There's a lot of competition in the space. Aligning with a partner who would commit to not selling out was very important to us." 
Aside from a promise to remain independent, Dickson Realty also wanted to partner with a provider that offered all the tools they needed to be successful in the real estate industry and understood what was needed to best serve clients. 
"In our business, relationships and expertise are key," says Reel. "It's very important to Dickson Realty's leadership that we're aligned with a technology partner that understands our industry, is responsive to our business needs, and is regarded as the go-to expert in providing the tools and resources we need to be successful. It's also important to have a partner that understands and supports our Ninja Selling philosophy of being in flow with our clients."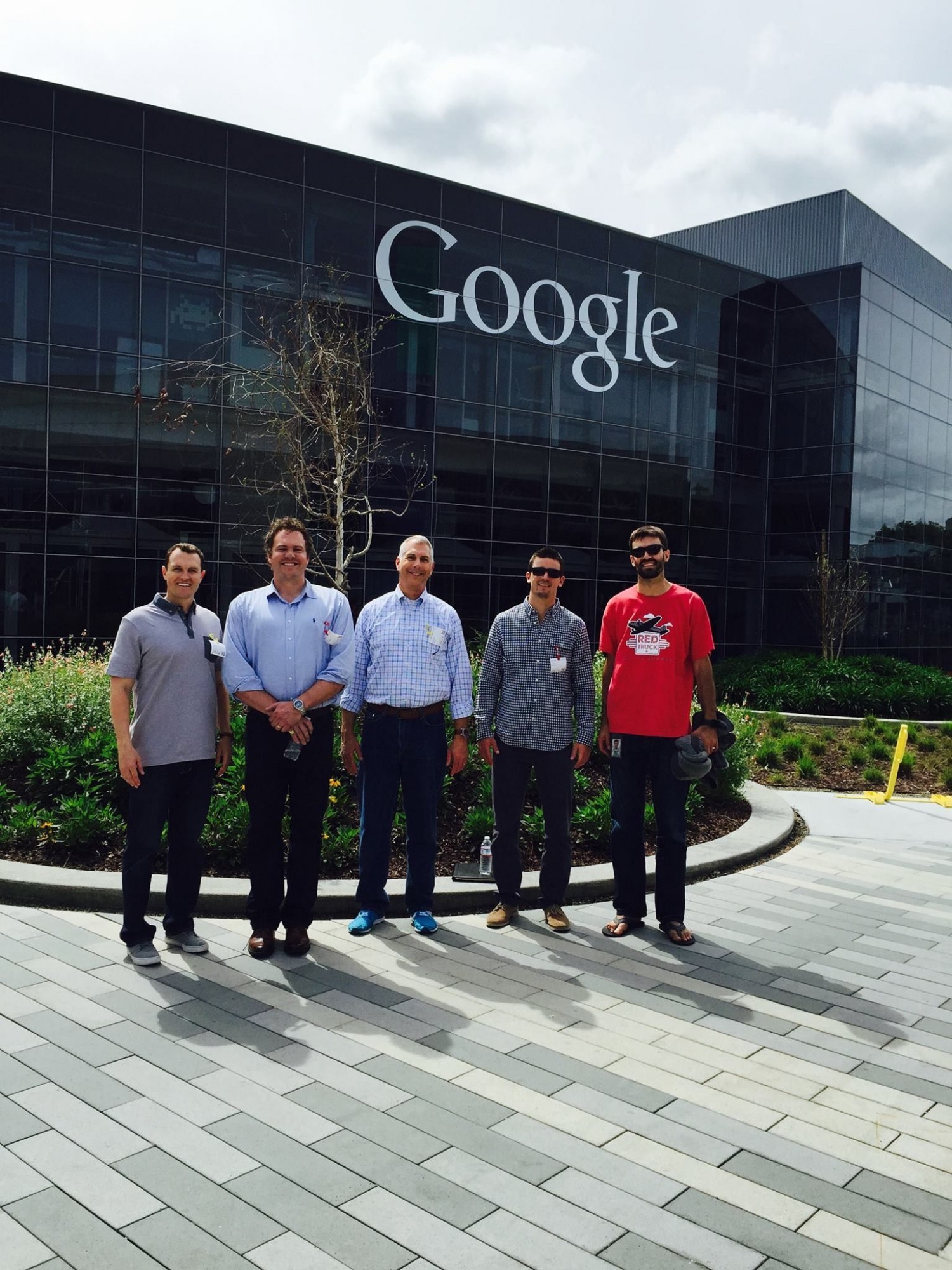 Technology That Makes Life Easy 
Dickson Realty recognizes DeltaNET® for the way it ties all of the marketing and lead-generation tools together and integrates with their website. They feel that it helps both their agents and their marketing team, each in different ways. 
Reel says, "The DeltaNET is the centerpiece of our tech stack. The integration of our website with all the tools in the DeltaNET helps our marketing team and our agents on multiple fronts." 
Specifically, they love how it makes staying in touch with clients and prospects so easy and provides them with new ways to market everything from open houses to new listings and recent sales. They also value being able to create automated CMA reports in Delta Pitch, send automated email drip campaigns, and contact customers via SMS text messaging. 
Reel says, "We can easily and automatically stay in touch with prospects and clients while providing relevant content via email, text message, and/or social media. We can easily create CMAs and listing presentations for print and virtual presentations. We can easily market property listings and services with print and e-brochures, social media campaigns, and email blasts announcing new listings, open houses, and new sales." 
Along with being able to stay connected and create marketing materials, they appreciate that they can provide clients with relevant and accurate information on topics they want to know. This is an integral part of their communication with clients, which can be accomplished by automatically creating reports using market data, sending My Customer for Life (MCFL) newsletters, and regularly posting blog content. 
"We focus on being advisors to our clients, providing relevant information and advice, so our clients can make informed decisions about their real estate investments," says Reel. "All the automation tools built into DeltaNET help us disseminate that information and advice, and help us keep the channels of communication open with our prospects and clients." 
Reel believes that having all of these tools that make the agents' lives easier is the reason they have such a high adoption rate of the technology at Dickson Realty. 
"I'm using the word 'easy' a lot here, but this is the word I hear most often from our agents," says Reel. "Having a technology platform that's considered to be easy to learn and easy to use by our agents translates directly into adoption, where we're seeing greater than 50% of our agents logging into the DeltaNET in the first six months." 
Reaching Their Goals With the Help of Delta 
Over the past few years, Dickson Realty has seen great growth and success. One of their goals for the new year is to continue growing and increase their market share even more. 
"Our goals for 2023 include continued growth and success," says Reel. "For three of the past four years, we've increased our market share despite more competition from large corporate real estate companies. We intend to continue our growth trajectory." 
Another goal they have is to continue to recruit agents who represent their brand well and mesh with their culture. Aside from bringing on new agents, they strive to retain their current agents and help them succeed both individually and as a team through continued education and support. 
Reel says, "From 2020 through 2022, we attracted and retained about a quarter of the region's top-producing agents. We're going to continue to recruit agents who fit our culture and want to build upon their success with the top-ranked firm in the area." 
He believes that Delta Media Group is going to play a substantial role in helping them achieve these goals, given that the tools and features provided through DeltaNET supply everything they need to keep leveling up. 
"We're confident that Delta Media Group and the DeltaNET will be key in helping us reach these goals," says Reel. "The depth and variety of the toolkit that Delta Media brings to our company, I believe, is second to none."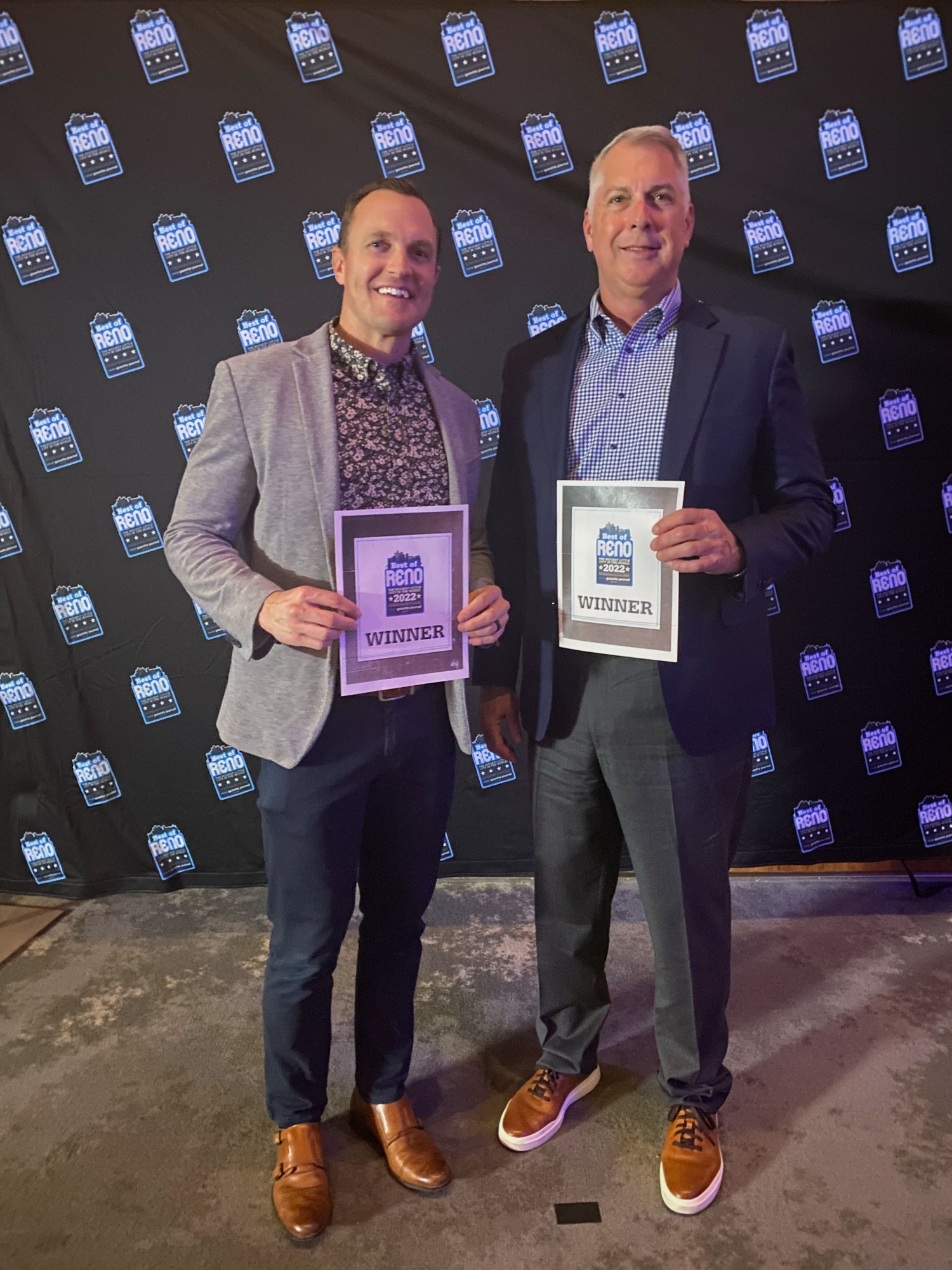 Celebrating 50 Years in Business
In 2023, Dickson Realty will celebrate 50 years in business, which is not a small accomplishment. With a long history of success in their rearview, they are always making updates to keep things fresh. 
"As the largest real estate firm in Northern Nevada and the 96th largest independent real estate firm in the country, we're launching a modern, more contemporary brand to take us into the next decade," says Reel. 
One of the keys to their success over the past 50 years has been their consistency in maintaining a high standard of service. Dickson Realty plans to keep this up for the next 50 years, and the next 50 years after that. And this goes beyond the way they treat their customers; it's also the service the staff provides for their agents and that they provide for their communities. 
"We're positioned to continue to provide the same high-level customer service, industry leadership, and community service that Dickson Realty has become known for," says Reel. 
Climbing to New Heights 
By supporting their communities, prioritizing the well-being of every agent, and elevating the customer experience, Dickson Realty has risen to the top of the Reno-Lake Tahoe real estate market. Reel feels that Delta has helped make all of this possible with its significant impact. He encourages others in the industry to try DeltaNET themselves to experience the same impact. 
"I could go on and on and on about how much we love Delta, but to learn about the full impact of what Delta Media can do for a successful real estate company is to experience it," says Reel. "So I encourage anyone who's reading this or who is seeing this and is interested in learning more to schedule a meeting with the Delta team."
Dickson Realty is always climbing to new heights. As they continue to raise their standards even higher, we don't doubt that 2023 will be their best year yet!