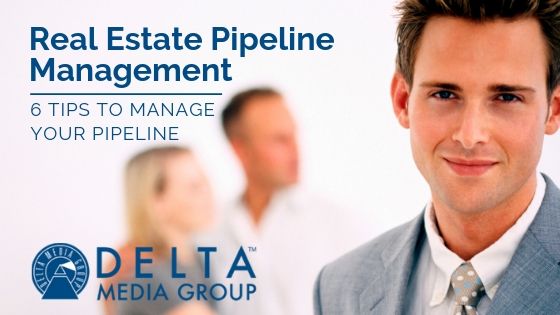 Ask just about any real estate agent, and they will tell you maintaining and growing client relationships are at the heart of succeeding in today's market. A real estate agent juggles multiple tasks daily. It's essential to find a way to organize your time to concentrate on priorities like finding prospects, converting leads, showing homes, and making sales. 
It sounds like a lot of heavy lifting, but you really can squeeze all of these things into your day by using an organized, active sales pipeline.

The goal of a pipeline is to move prospects through each stage of the sales process, from marketing to closing, while keeping your pipeline stocked with new opportunities.
We've put together six tips to manage your real estate pipeline and help grow your business. 
Use the Right Tools for Pipeline Management
Managing your real estate pipeline with spreadsheets, email, and notes is a challenging task. When you have to spend so much time managing your pipeline manually, you're losing time you could dedicate to closing deals. Manual pipeline management also makes it easier for tasks to slip through the cracks, resulting in lost business.



Delta Media Group's Pipeline Manager is a robust, back-end CRM system built with all the rights tools to prioritize your day's activities quickly. Since the Pipeline Manager gives you the power to automate your office tasks, you have more time in the day to do what you do best - close more deals.  Agents have the ability to track, manage, and engage with contacts from their smartphone with Pipeline Manager.