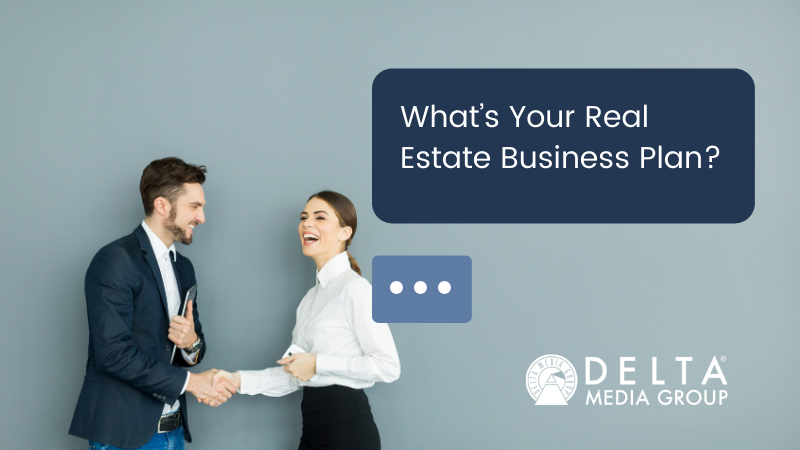 Any sound business starts with a plan. But what is a business plan, exactly?
A formal business plan can be comprehensive, investigating many aspects of the business and how they work together, or it can go deep into a single subject: most successful real estate agents have a marketing plan, for example. But if you've never written a business plan and have no idea where to start, it's not too late.
According to Harvard Business Review, you should spend no more than three months working on a business plan. Developing a business plan has a tangible effect on your results, making your practice much more likely to grow — but you don't need three months. In fact, you can get started in a fraction of that time.
Five steps get you the basics of a business plan you can continue to expand.
Step 1: Write Your Summary
The executive summary provides a capsule view of the problem your business was formed to address. It must be specific enough to demonstrate your basic market positioning. It should also include the basic strategic goal that you want to achieve with your business and the timeframe for reaching it.
For example, a real estate executive summary might say:
Next Nest Realty is a Nebraska-based real estate firm specializing in downsizing and retirement homes for retirees and those preparing for retirement, aged 55+. Next Nest simplifies the process of selecting, closing, and moving into a single-family residence for retirement. Sales are projected to reach $500,000 in Year 1, $1 million in Year 2, and $2 million in Year 3.
From the perspective of an investor or other reader, this establishes:
You understand precisely who your business will serve and how

You can translate your real estate insights into tangible goals

You have considered what products and services will be successful
Naturally, your text will vary considerably based on your interests and specialties. But giving deep thought to your market niche will help you hit the ground running with marketing and advertising that resonates with your ideal clients. That helps you stand apart from other real estate pros in your area.
Step 2: Define Strategies and Tactics
Strategies describe your overall objectives and the messaging and audiences that relate to those goals. Tactics are the specific initiatives that you use to realize your strategies. (All tactics can be broken down further into business projects and processes — but these are too granular for a standard business plan.)
If your strategy is to improve brand recognition among your target audience, your tactics might include joining a professional association, attending networking events, and launching your first marketing plan. Within that plan, you would then need to decide which methods are most likely to connect you with your target audience.
As more Millennials buy their first home, the vast majority of new home searches are starting online. Adoption of digital technology continues to rise among older buyers and sellers, too. So, no matter what kind of client you're targeting, it's a wise idea to include digital marketing in your plan.
For example, if you wanted five warm leads to contact you through your website each month, that strategy would be backed by tactics like SEO, blogging, video marketing, and social media.
Step 3: Assign Deadlines
Sometimes, deadlines may feel stressful. But deadlines aren't the enemy — in fact, they're your allies.
That's because deadlines are what turn wishes and hopes into action.
Assigning a deadline to a goal gives it a sense of urgency. Since many tactics are process-based, however, it is not always easy to know what a reasonable deadline might be. In cases like these, following the process is more important than using a specific amount of time — for example, publishing one blog post per week on your blog.
Step 4: Estimate Costs
Calculate projected income and expenses as best you can for the four quarters after your business plan goes into force. Not only does this help you get the best return on your business investments, but you will also hone in on areas where you need more information on cost versus value before you make a purchase.
Step 5: Measure Results
Measuring your results can take several forms. In the most basic sense, check in with your goals every week to ensure you are following the right processes. This helps you stay aware of results as they develop and course-correct if you get off track.
In some cases, as with digital marketing, measuring results might mean using analytics software to see how your campaigns are affecting your online visibility, including visits to your website. DeltaNET 6 is the powerful real estate solution that makes it faster, easier, and even fun. To learn more about making marketing a strategic priority, contact us.