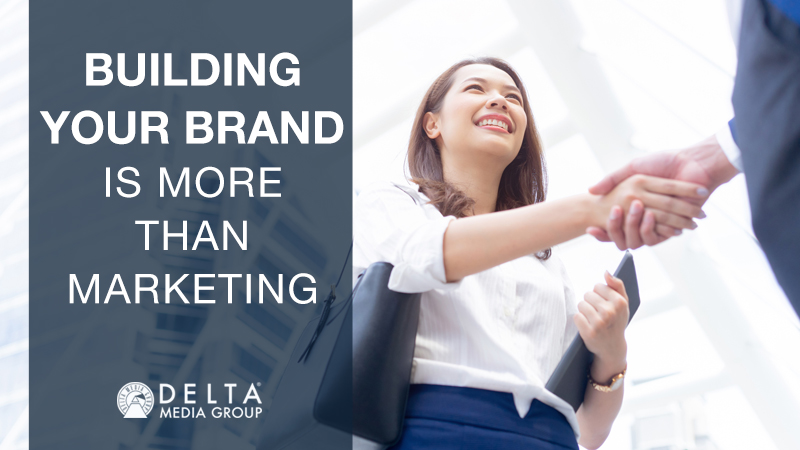 Marketing is an incredibly important part of building your real estate brand.
But it's not the only part.
In fact, plenty of work developing your brand happens before you're truly in the swing of marketing. To craft a consistent brand, you need to start with a vision of exactly what you want the brand to stand for.
Over time, your vision will change and grow. Likewise, your brand will also be influenced by customer interactions and their outcomes. After all, a brand isn't something you can control completely from the top down. It's also made up of what your customers believe about you, and that is always unfolding.
When your brand has a clear purpose and direction, though, it is much easier to attract the customers who will get the most value from what you have to offer. That enables you to provide them with great experiences that will reinforce all the positive things about your brand.
Create a Vision that Will Sustain Your Real Estate Brand in 2023 and Beyond
Even if you have years of experience, it's never too late to refresh your brand. The more your brand resonates with you, the easier it will be to deliver the kind of quality you want to be associated with.
Many new real estate agents do their first round of brand development after about a year's experience. This helps them understand what kind of customers energize them and whose problems they can solve.
As your perspective develops, revisiting your brand is natural. That's especially true if you find yourself becoming known for things that don't really interest you, or not gaining traction with the expertise you really want to be sought out for. It all goes back to your branding vision.
Here's how to make sure you are creating a brand that truly suits you:
Focus on Your Ideal Customers
Sometimes, it can take a while for real estate agents to get used to presenting themselves as experts. As soon as you set your sights higher, the world opens up to you. One crucial step is to identify your "ideal" customers in detail. What kind of customer do you truly look forward to working with? What issues do they bring to the table and how can you communicate that you are the right person to help them?


Start Saying "No" to Everyone Else
Real estate is the most popular second career in the United States. When embarking on a whole new journey, it's not unusual to feel like you need to keep your door open to absolutely everyone. But the opposite is true: Like a laser, your brand becomes more powerful the more focused it is. Start turning down customers who don't fit – and to build your network, refer those people to colleagues instead.


Do a Deep Dive About Your Customers
Every piece of marketing is written for someone. Before you can captivate them with your marketing, you should understand what makes them tick. This requires a little detective work. Pretend you're the customer, whether that means a first-time homebuyer starting a career, an empty nester, or whatever. Look at the platforms and publications that influence their thinking as they search for real estate info.


Identify Exactly What's Missing for Your Customers
When someone wants to buy or sell a home, they may spend weeks or even months researching. Still, it doesn't mean they have all the facts. When you do your own deep-dive research from the perspective of your customers, you'll see gaps in information and unaddressed issues everywhere you look. It's these missing elements that enable your marketing to stand out when you address them clearly and well.


Communicate the Missing Element in Your Marketing
Now, you're in a prime position to start doing more concrete marketing activities. Begin with the gaps. What questions are going unanswered for your customers? What resources would they benefit from that they may not even know about? Act as the bridge from where they are to where they wish to go.


Validate Your Assumptions Whenever Possible
Your knowledge of your customers will get deeper with experience. At the same time, their needs and preferences might evolve. Always validate the assumptions embedded into your brand by getting real feedback whenever possible, including asking for reviews and testimonials from satisfied customers.


Use Marketing Automation to Your Advantage
Your marketing exists to communicate your brand's value to the world. As your brand vision and your marketing become better aligned, you can focus on optimizing your marketing output. DeltaNET 7 is a trusted real estate CRM that helps you deliver top quality marketing (including social media, email, and much more) in a fraction of the time it would take to do it all manually.
Contact us to discover more about real estate marketing automation.