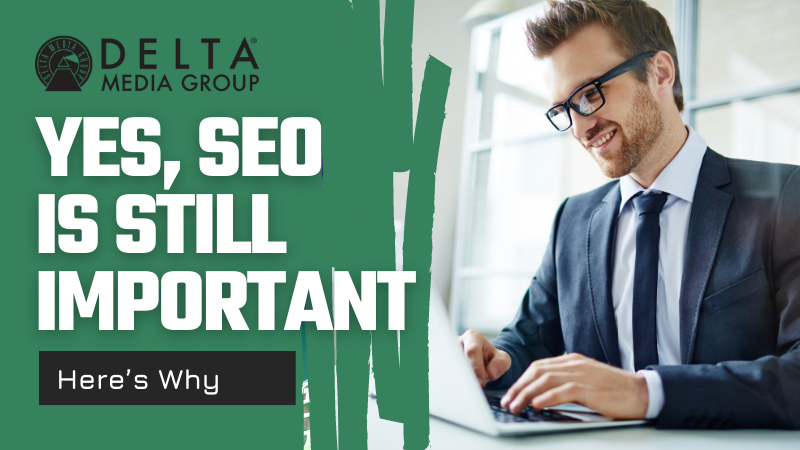 SEO — search engine optimization — is a suite of best practices aimed at two goals:
Raising your visibility in online searches relevant to your business

Giving people who visit your website a better, easier experience
Reaching the top of any significant Google search doesn't happen by chance. It's possible only when you practice search engine optimization throughout your website. Although it might seem like an intimidating prospect, SEO becomes much easier when you have the right resources in place.
SEO Is Your Key to Affordable Organic Leads for Your Website
Your real estate website is one of your most important assets. In fact, it's second only to you in its power to deliver business value.
It's true!
You're the star of your brand — and you'll always be at center stage. But there's one pesky thing about humans, even real estate agents: We have to sleep at night. Even when you're doing something else, your website is always hard at work on your behalf, introducing people to your brand.
Making your website work for you should be one of your biggest goals in 2022, especially if you're early in your career. A website that attracts, qualifies, and converts leads helps take a lot of the pressure off your business. You no longer need to hustle constantly for new prospects.
And that means you can spend time up-leveling your skills and deepening existing relationships.
All in all, real estate agents who don't find a way to create the right balance are on their way to burnout. The most reliable way to yield ROI from your website is to make sure it appears prominently in search, and the only programmatic way to do that is to practice SEO.
In our SEO services for real estate, we've consistently seen small, mid-sized, and large agencies reach thousands of new leads after implementing best practices in search engine marketing. That adds up to less than $10 per organic lead, just 0.001% of what a single transaction could be worth.
Even solo real estate agents can stand shoulder to shoulder with their larger competitors if they choose a long-term focus on SEO. Unlike online advertising, SEO delivers compounding benefits in organic traffic that are virtually free of charge. By comparison, ads stop working for you as soon as you stop paying.
Use SEO for months and even the wealthiest rival can't come along and reproduce your success.
And the sooner you get started, the sooner you'll see results.
How to Get Started with SEO for Real Estate
With DeltaNET 6, the premier CRM for real estate, you can get off to a running start on SEO. But even if you want to take a do-it-yourself approach, SEO isn't really as fearsome as it appears. By knowing some of the basics, you'll have much more power to influence your digital marketing's direction in the future.
Here are the fundamentals that will turn you into an SEO-savvy real estate agent:
Start by Understanding Who Your Ideal Client Is
First and foremost, you have to know exactly what kind of client you want to attract to your doorstep. SEO requires content — helpful, informative material you publish on your website — and every piece of content is written for someone. That "someone" is your buyer persona. Who are they? What are their problems? What questions do they have? Write down everything you know about your ideal client. You'll use this information to help build out the strategy around your search engine marketing.


Then, Figure Out What That Client Searches For
The goal of any good SEO campaign is to help your website rank near the top of Google results for relevant keywords. Keywords are the specific words or phrases someone types into Google when they're looking for information — for example, "real estate agent Austin TX." The more specific a keyword is, the less traffic it tends to have. But that can also make it less competitive and more pertinent to you. It's much easier to rank for "first-time homebuyers Austin TX" than for "real estate agent"!


Publish and Promote Terrific, Keyword-Informed Content
Keywords are valuable because they help Google understand the purpose of a piece of writing, image, or video. But they're also there for the convenience of real, human readers. Keywords often don't tell you exactly what your article should be about — you'll need to match each keyword with a topic that's useful to your ideal clients. As you publish more of this valuable content, Google takes notice. Sharing it on social media will also help you attract more backlinks to your site, which drives even higher visibility.
Once you see results from SEO, you'll wonder how you ever did without it. Contact us to learn more about its role in real estate digital marketing.