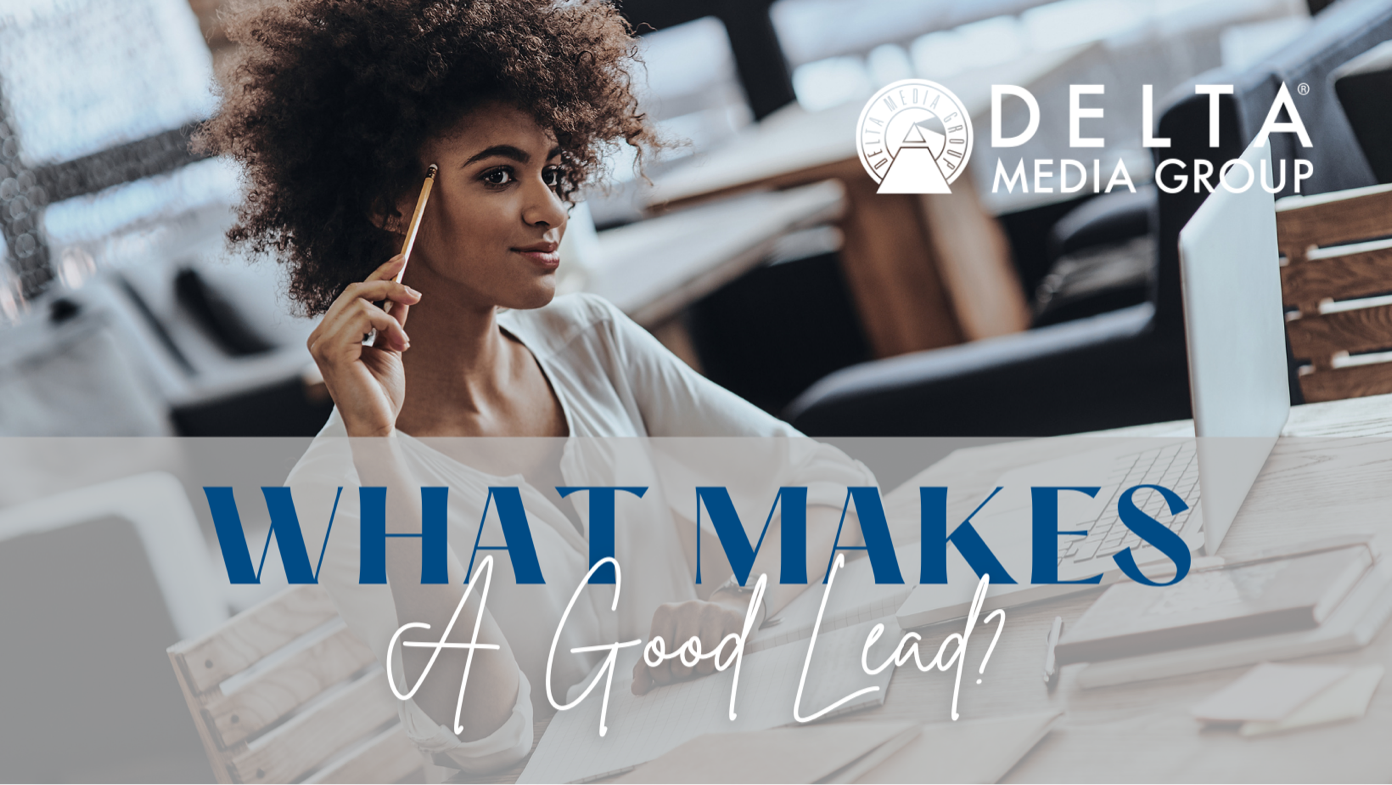 What makes a good lead? Understanding the what, why, and how of lead qualification can save so much time for real estate sales associates, allowing you to focus your energy on leads that are more likely to convert while setting aside dead-end leads. In order to effectively qualify leads, you need to have a reliable process in place to identify promising leads with speed and efficiency.
In short, a good lead is someone who is ready to buy or sell a home. They've likely already put significant thought into the process, have an idea of what they want to accomplish, and are looking for a real estate agent they can trust to get the job done. These are the leads that you want to prioritize over other, less qualified leads who are further from taking real action.
How to Qualify a Lead
In order to identify which leads are good ones and which can be put on the back burner or discarded, you need to ask the right questions. Ideally, you want this to happen as soon as possible when a lead enters your pipeline. That's why it's so important to have a system in place for qualifying leads and to use it consistently.
Is the Lead Buying or Selling a Home in Your Markets?
Start simple, and make sure that the lead is interested in buying or selling a home in one of the markets where you do business. Naturally, a lead shopping for a home in a city or neighborhood that doesn't fall under your umbrella can usually be easily disqualified.


What Is Their Motivation for Buying or Selling a Home?
Figuring out the motivations of the buyer or seller is one of the most important steps that you can take when qualifying a lead. What is their motivation, and just how motivated are they to take the next steps? A buyer or seller who's moving for work, financial reasons, family reasons, or another strong motivating factor is more likely to take action than a lead that lacks a strong motivation to move forward quickly.


Have They Been Pre-Approved for a Mortgage?
One way to gauge the motivation and engagement of a lead is to find out whether they've already been pre-approved for a mortgage. A buyer who has already made an effort to get pre-approved is more likely to be ready to take the next steps. Lacking pre-approval isn't necessarily a factor that disqualifies a lead outright, but it's certainly a positive when a buyer has been pre-approved.


What Type of Budget Are They Shopping With?
Is the buyer searching for a home that fits the price range of the homes that you have to offer, and the listings in your cities/neighborhoods? If it's a seller, are they interested in listing a home in a price range that fits your market, and your target demographic of buyers? Answering these questions can help you determine whether the lead is a good fit for your real estate services.


Are They Looking for a Specific Type of Home?
For buyers, are they looking for specific features from a home? Not only will the answer to this question help you determine how far along the buyer is in the process, it can also tell you whether you might already have listings that match their preferences.


How Long Have They Been Searching?
Has the lead been working on buying or selling a home for a long time? Have they already worked with a different agent in the past? These questions help determine motivation, and knowing if they've already worked with an agent can help you plan how to move forward.


How Soon Are They Hoping to Close the Deal?
A highly motivated buyer or seller is also more likely to be a highly qualified lead. If they're interested in closing the deal quickly, that's a good sign.


Are They Ready to Set an Appointment?
Is the lead ready to take concrete action and plan next steps? If they're willing to set an appointment, then one of the most critical questions is already answered.
Use the Right Tools to Turn Qualified Leads into Satisfied Clients
Of course, qualifying leads is just the first, important step in the process, and the right real estate tech can make the next steps in that process so much more efficient. The right real estate all-in-one solution, like DeltaNET®6, offers so many valuable tools for converting leads. Whether you're sending AI-driven newsletters, reaching out with convenient SMS text messaging, helping people tour homes from afar with virtual open houses & showings, taking advantage of integrations with all of the top real estate platforms, or using one of many other tools, DeltaNET®6 provides everything you need to get the job done in one convenient package.