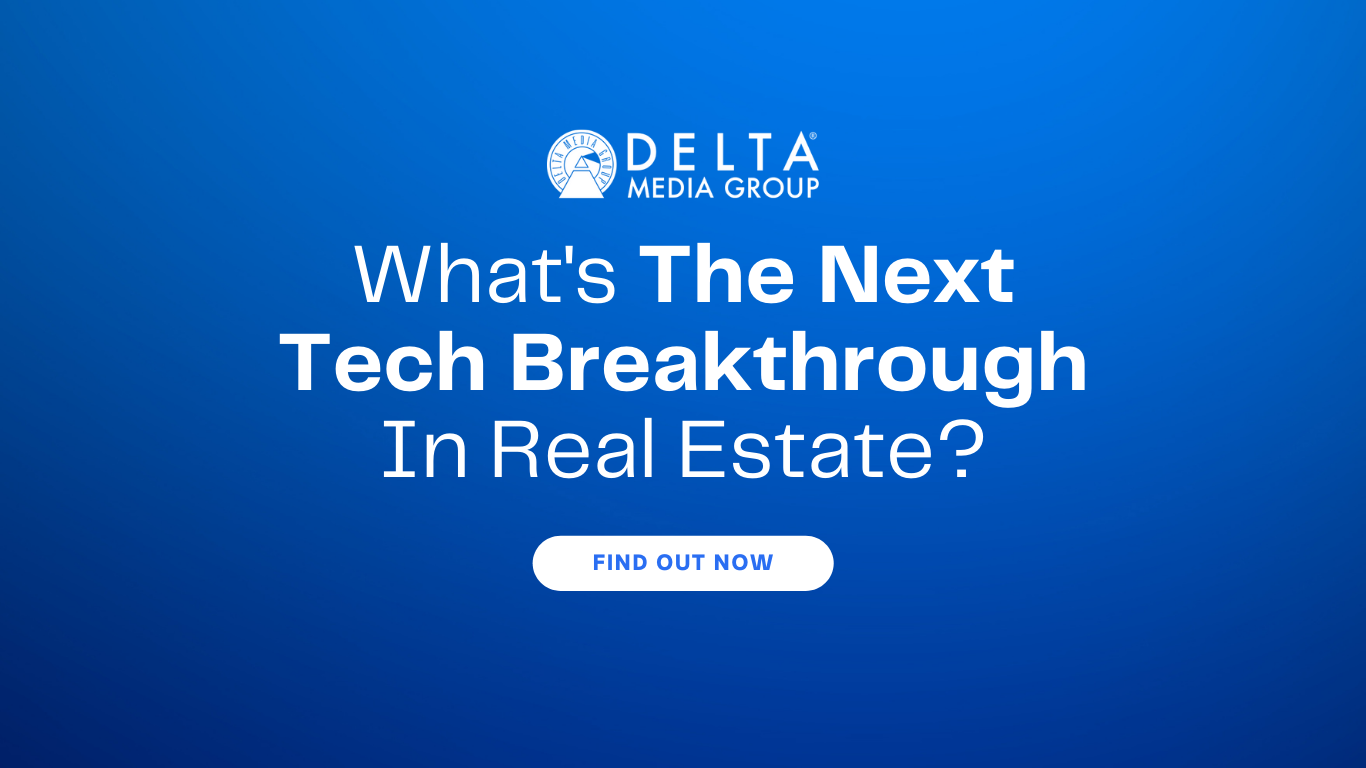 Every year, billions of dollars are invested around the world in developing new tech that improves the real estate experience for agents, clients, and real estate firms. Millennials are quickly growing into the largest real estate demographic, and catering to a young, tech-savvy clientele will only accelerate the desire for new technology. And it's not as if people under 40 are the only ones glued to their favorite devices.
When new technology emerges, everyone involved in the real estate industry can benefit. Here are some potential tech breakthroughs that could emerge in real estate in the coming years, along with a few recent breakthroughs that are likely to stand the test of time.
The Continued Development of Artificial Intelligence (AI)
AI has already helped the real estate industry accomplish some great things, whether you want to send timely, personalized reports to clients or develop a more accurate analysis of real estate market trends. But in many ways, we're only scratching the surface. The global investment in AI is immense, just like the future potential of the technology.
Consider the benefits of robust virtual assistants that can help guide clients through the process of buying or selling a home, taking some of the workload off of agents while providing a valuable service to clients. Already, some of the biggest real estate websites are also using AI to help match clients with the perfect loan, or the perfect home. Some of the biggest tech breakthroughs in the near future are very likely to involve AI and machine learning.
Streamlined Technology
With so much new tech emerging in recent years, one big breakthrough that we're already beginning to experience is the streamlining of real estate technology. With a real estate all-in-one solution like DeltaNET®6, you have the technology for managing leads, marketing properties, connecting with clients, and analyzing data in one convenient package. Expect the streamlining of real estate tech to continue as new tools are introduced, allowing agents to save time, increase productivity, and focus on what matters most.
Digital Documentation

Clients and agents alike dread the pile of paperwork that comes with closing on a home. Wouldn't it be nice if documents could be securely, reliably read and signed anywhere, from any device? The technology to do so is already emerging and should play a major role in real estate transactions in the coming years.
Taking Advantage of the Latest Tech
Focusing on the future is fun, but not at the expense of the present. Some of the tech that has risen in popularity during the pandemic is likely to remain important and be improved upon for years to come.
Virtual Tours, Open Houses, and Showings
Partly driven by the pandemic and partly driven by the young, tech-savvy generation of new homebuyers, touring homes from afar has become more popular than ever. With virtual open houses and showings, you can help connect clients with homes no matter where they're located.


Marketing Automation
Some of the latest advances in marketing automation make it easier to keep your pipeline stocked and save a ton of time in the process. From smart drip email campaigns to AI-driven, automatically generated newsletters, you have more tools than ever for automating key marketing tasks.


New Forms of Real Estate Content
Advances in technology outside the real estate industry can also have a major impact. With smartphones able to capture higher quality video than ever and tons of great apps available for editing your content, now is the perfect time to see if you can become the next real estate video star.


Data Tracking and Analytics
Whether you're tracking IDX search activity to learn more about the needs of your clients or tracking your marketing analytics to discover what works best for your brand, the easy availability of big data is key to thriving in the modern real estate industry. New technology can also make it easier to parse, analyze, and put that data to work.


Integration and Streamlining of Tech
The best real estate CRM platforms already include integrations that make it easier to use all of your favorite tech in one convenient package. With so much focus on streamlining tech, this is one area to expect continued growth.
Where Will Real Estate Tech Take Us Next?
Just 5 or 10 years ago, it would have been hard to predict all of the game-changing tech that has shaped the real estate industry today. And that's part of the fun! While we can make educated guesses about AI and other new tech, there's always the possibility of a breakthrough that almost nobody saw coming. With such a substantial investment of brainpower and funds in creating breakthroughs, it will be exciting to see where real estate tech takes us next.