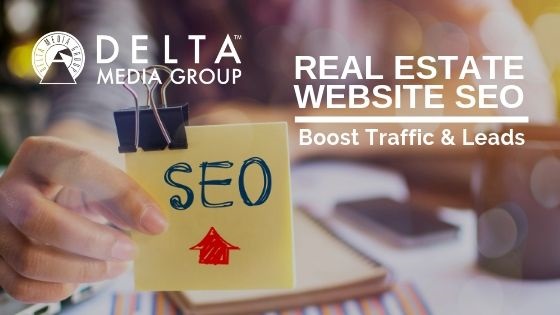 Your real estate website is one of your most important marketing assets and should be a huge part of your lead generation strategy. But your website can only do its job if prospects know where to find it!
Search Engine Optimization (SEO) is crucial for helping people find what you have to offer and drawing traffic to your website using search engines. 

Google is the most popular search engine and the place where a lot of SEO work is centered. By helping Google learn why your website is valuable and what it's all about, you can improve your search ranking. The goal is to land on the first page of search results for key terms, which makes a tremendous difference in attracting quality traffic to your website.
SEO is an integral part of the real estate marketing strategies we design for our clients at Delta Media Group. Let's take a closer look at how we use SEO to generate better traffic and leads, at a lower cost per lead.