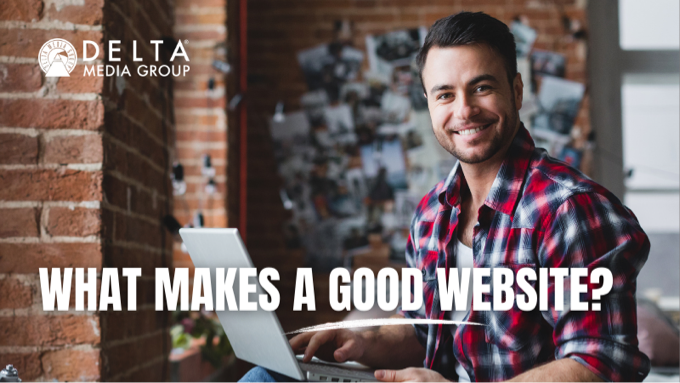 If you're in real estate, you can't do without a real estate website.
Millennials are aging into homeownership, and Generation Z is starting far earlier than analysts guessed. With the numbers of younger buyers (and first-time sellers) surging, it's crucial to be where they are.
And "where they are" is overwhelmingly online. The vast majority of first-time buyers 40 and younger go online to start their home search. They check out dozens or even hundreds of properties before looking at local real estate agents. And they research those agents in detail before reaching out to just a few.
In fact, the greatest predictor of whether or not you'll be able to welcome a new customer is whether they choose to reach out to you before anyone else. While many would-be customers write a short list of local agents, they often end up going with the very first person they interview.
What does it all mean?
You can only succeed if you:
Address prospective customers where they are in the process

"Meet" them as early as possible, before they ever reach out
It's not an exaggeration to say that digital marketing is the only way to do that. And for digital marketing techniques to work, you need something that ties them all together. That "something" is your website, a reflection of your brand that represents you across the internet.
An effective website is an absolute must-have for real estate agents and brokers at any career stage. Done right, your website draws leads to you 24 hours a day, seven days a week, no matter if you're awake or asleep. That means proportionately less time spent chasing business down.
And that's a crucial shift.
Just about everyone in real estate spends the first year learning the ropes and, yes, chasing down leads. But staying in that mode is a recipe for burnout. Because your website is always working for you, it's the very foundation of developing a practice that offers you a healthy work-life balance.
But not everyone is getting all the value they could from their website.
In any industry, the majority of businesses aren't making a dent with their website. It's not getting any traffic, and so it's not converting traffic into leads. This is a disappointing situation, especially for those entrepreneurs who spend lots of time on social media with nothing to show for it.
So, how can you avoid the same fate – and reap all the benefits a website can offer?
Seven "Must Have" Features for Your Real Estate Website
A Real Estate Blog
First and foremost, a real estate website with real value needs a blog. By posting helpful, informative content on subjects of interest to customers, you position yourself as a trusted expert. Vitally, every blog has the potential to raise your search engine visibility and grow your monthly traffic.


A Video Introduction
Video is the next best thing to being there, and it's particularly powerful in real estate. Video helps you to craft a human connection, showing people exactly what they can expect from you. You might discuss why you chose real estate, your personal style, your local market, and what customers can expect.


Current Listings
A website gives your listings a true online home. You can display your listings directly from your MLS on your website. This makes them more personal and accessible. At the same time, having them there is a gateway to lots of useful and interesting data on which listings appeal most to your website visitors.


Social Media Integration
Since social media is always moving, it imparts a sense of life and vitality to your website. Real estate is the industry with the best chance of converting social followers into bottom-line business. Many agents use Facebook and Instagram, which attract new customers while deepening existing relationships.


Email Marketing Sign-Up
The majority of people will not be ready to do business with you when they see your website for the first time. But if they leave your website without interacting, you're not likely to see them again. By trading something like a local market report in exchange for an email sign-up, you can stay in touch.


Open Houses and Other Events
Whether it's a virtual tour or a traditional open house, more people are signing up for events. Your website should be the first place they look to see what's going on now and next. Collect registration data directly on your website, and following up will be a snap.


A Modern Design
To be trustworthy, a website needs to "look and feel" right. In real estate, that means a website that's fast, responsive, and easy to navigate on smartphones. It's also crucial to use the latest security features.
Contact us to learn more about putting your website to work for you.