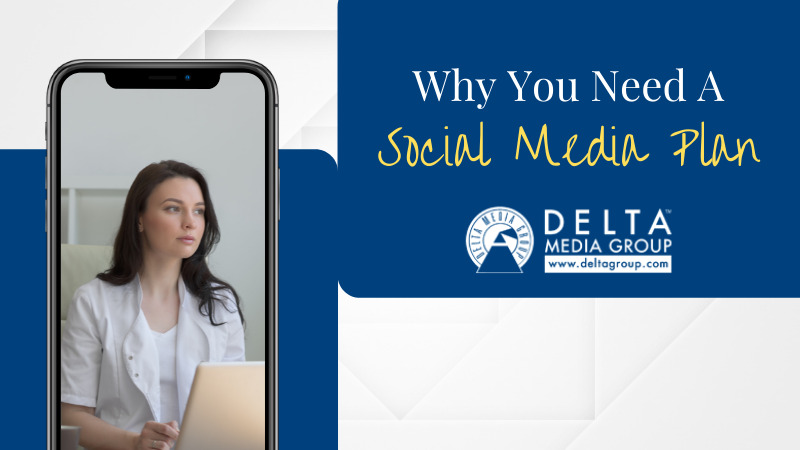 Succeeding with social media shares many commonalities with succeeding in real estate. To achieve success, you need to find your niche, excel within it, and have a plan for how to reach your target audience. Whether you're working to establish a vibrant social media presence for the first time or looking for ways to take your social game to the next level, a close look at your social media plan is the perfect place to start.
How Your Social Media Plan Makes Life Easier
As a real estate agent, you precisely plan so many aspects of your business. Are you giving the same effort to your social media planning? Your days are busy, but the time that you invest upfront in creating a social media plan ultimately makes your life so much easier in the long run. It's easier to accomplish your goals, build confidence, and use the time that you devote to social much more efficiently when you have a plan.
Ever get to the time you blocked out for social media, started staring at the screen, and sat there wondering what to do next? It's like writer's block, but for social marketing. Well, part of your social media plan is creating a schedule that you can stick to. When you have a schedule and know what you want to accomplish, you don't have to wait around for inspiration.
Your Social Media Plan Is About More Than Saving Time
Of course, saving time and working more efficiently are far from the only benefits of developing your social media plan. We mentioned earlier that social media has some things in common with real estate, and the level of competition is no exception. As a result, it's hard to stand out and have success without investing some time in planning.
Your planning and your social media goals go hand in hand. Do you want to increase your audience, convert more of your social connections to clients, expand your presence to a new social platform, or become the go-to social real estate resource for your market areas? These are all attainable goals when you plan ahead, take advantage of the many resources available to help with social media marketing, and lay out a plan for how to reach them.
Planning also doesn't mean avoiding experimenting with social strategies, not innovating, or not embracing the creative side of things. The best plans are adaptable, social media is constantly evolving, and embracing the integration of new ideas will help you stay relevant with your audience. So your ideal plan will include concrete steps for achieving goals, while also leaving room to adapt to a changing landscape.
How to Start Building Your Social Media Plan
Hopefully, we've convinced you of the value that comes from investing some time and effort into your social media plan. Now let's look at a few key areas that you can focus on while you develop a reliable plan for success.
Know Your Audience
It's hard to be everything to everyone in most things in life, and social media is no different. Understanding who you're trying to reach will help you choose which social platforms to emphasize, plan content that speaks to the needs of your audience, and tailor your social presence to reach them. Before you can reach your audience, you need to have an idea of who they are and what they want.


Find Ways to Share Your Expertise
Your real estate expertise is one of your greatest assets for creating a social media plan and building your audience. The best way to share your expertise is to create real estate content, and there are a variety of content types to suit your style. Blog posts are great especially if you enjoy spending some time behind the keyboard, while video content is very popular and perfect for social sharing if you'd rather spend time in front of the camera.


Invest Time in Engagement
While of course you can't plan out every interaction, you definitely can plan on investing some time into engagement. There's no getting around the fact that engagement is key to nearly every aspect of social success, so it's more than worth the time.


Turning Connections into Clients
Is your social presence integrated with the rest of your online marketing? Can your social connections easily find your real estate website, and take the next step? Converting clients is the name of the game and the destination where all of your other planning efforts are leading.
With the right plan in place, your social media presence can be such an incredible asset to your real estate brand. When you're ready to turn your plan into action, our social media marketing services are here to help you achieve your goals.