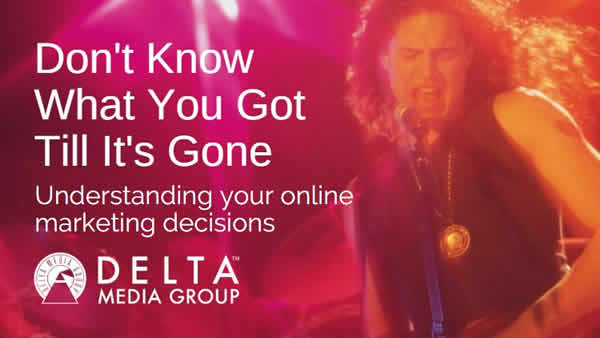 No, this isn't going to be about Cinderella's hit from the '80s. Interesting video though if you have time to check it out.
This article is about brokerages not looking at the entire picture when making significant decisions about their business and, more importantly, their customers--the sales associates. Today, everyone understands that it is more important than ever to recruit and retain agents, and one small hiccup can cause significant ripples throughout an organization.
I'm specifically focusing on the potential pitfalls with online marketing strategies when switching to a new marketing technology provider. The biggest mistake that I see is that many brokerages don't understand what is driving their online business.
The definition of brokerage's 'online business' is the online marketing efforts that generate better visibility for the brokerage, agents, and that drive measurable online traffic and leads.