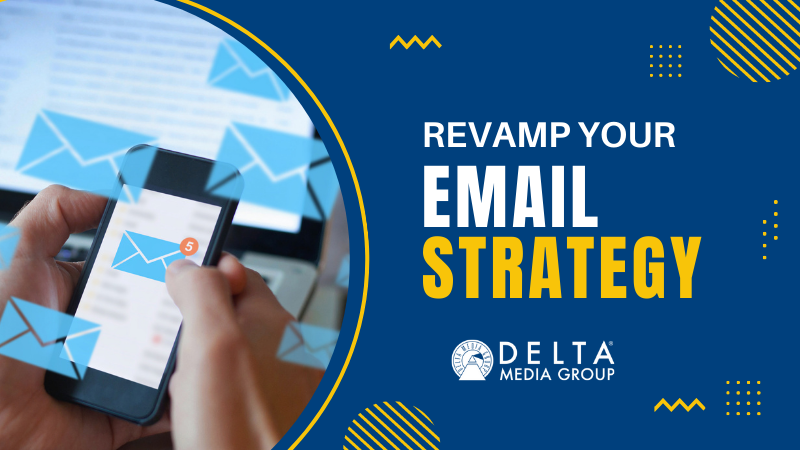 Most people know more than one real estate agent. Likewise, even if they know you well, the majority of people you connect with aren't ready to jump into the market: If you're lucky, they'll be thinking about it. A final decision could be weeks or months away.
What should a real estate agent do in the meantime?
The traditional answer is "follow up." And while following up is important, it's a little too vague on its own to be useful. What's the best, most effective way to maximize the power of your follow-up while saving precious hours of the day? The answer is email marketing.
By turning first-time website visitors into email marketing subscribers, you ensure that you can connect with them on a regular basis. Providing helpful, informative content through email helps you reach your goals while enabling your leads to do the same. That positions you as a trusted adviser.
Alternatives like phone calls and in-person visitors are interruptive and demanding of both your time and the lead's. On the other hand, an email can be dispatched in seconds. Using the power of email marketing automation, you can speak to a thousand people as easily as just one.
The Biggest Mistake Real Estate Agents Make with Email Marketing
Email marketing is believed by many experts to be the digital marketing technique with the highest ROI. It only takes pennies a month to maintain your email campaign, but you can inspire action that results in thousands of dollars in commissions or referral business.
That said, your emails must be precise to be powerful. If you are sending out email without a clear plan in mind, your results are likely to be disappointing. Those early disappointments can lead you to think a robust approach to email isn't worth the necessary effort.
Get through the initial setup phase, however, and your real estate marketing CRM can shoulder much of the work for you afterwards. The most important thing is to avoid the most common mistake in email marketing. If this mistake is baked into your assumptions, it can hold back your entire campaign.
The mistake is this: Believing your email marketing is only about your listings.
Yes, your listings can and should be a part of your email marketing. Especially if you know enough about a lead to understand their priorities and expectations for their next home, a targeted list of properties is a value-add. But it shouldn't be the only thing in your email marketing strategy.
To distinguish yourself from all the others out there, you need to go above and beyond.
That means sharing helpful, informative content laser targeted to each lead.
How to Bring Your Real Estate Email Marketing Strategy to the Next Level
No matter if you're just getting started with email or you've had it going for a while without seeing the results you want, it's not too late to make it work for you. Email has the potential to influence readers and inspire them to reach out to you, helping fill your schedule with less work on your part.
Here's how to strengthen your email results:
Develop a Compelling Lead Magnet
A lead magnet is a sophisticated piece of content that helps the reader to solve a problem or answer a question. People agree to join your email list in exchange for access. One useful lead magnet is a market analysis of the local area. A neighborhood comparison is another. As a DeltaNET customer, you'll be able to create a white-labeled Market Watch Report any time and receive it in a matter of minutes.


Segment Your List by Buyer Persona
Who is your ideal customer? Even if you have only one very specific customer persona — say, first-time homebuyers — you will still need three segments: One for leads, one for current customers, and one for those whose transaction is complete. Segmenting your list helps ensure the information each subscriber receives is relevant to their needs. It also makes your list part of your customer retention.


Use Video to Tease Website Content
Video is the most popular content online today. Most people greatly prefer it to text content, and they will even rank it over still photos and other visuals. By embedding a short video in your email, you can greatly raise the odds that readers will click through to view an article or a listing.


Turn Subscribers into Contacts
Although you can't control the timing of a buy or sale, you can nudge subscribers so they can get off the fence sooner. Be sure you are publicizing events like open houses, giving subscribers opportunities to take the next step. The more action they take, the more likely they are to become customers.
Contact us to discover how DeltaNET technology can help your email campaigns.