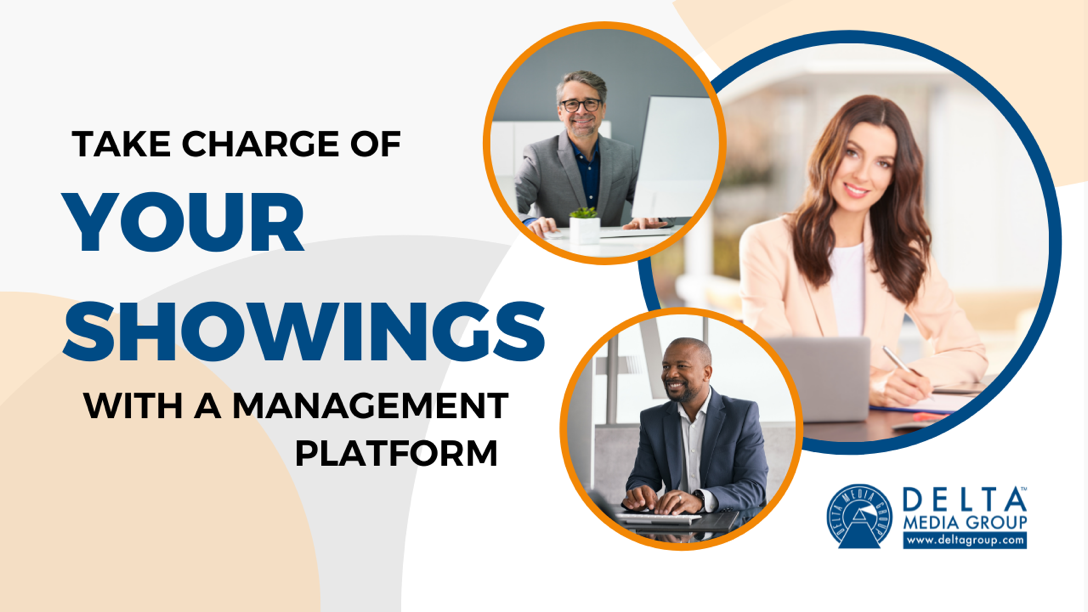 Virtual showings took the world by storm in the wake of the pandemic. Buyers and sellers alike needed to shift their perspective on virtual technology quickly to adapt to a new world. Agents and brokers had a challenge ahead of them: To learn and implement the new technology.
As the public health situation improves, virtual showings are still going strong.
However, more and more buyers want opportunities to return to the traditional way of seeing a home. In the past, open house events have stood out among the best ways for agents to meet new leads. It is sometimes possible to get an offer from a qualified buyer on a home in just minutes, too.
Although there will always be some people who are just curious, most people who go to a conventional home showing are interested in buying in the very near future. Although these events take planning and foresight, they help the agent connect with the local community in a powerful way.
Unfortunately, many agents had mixed results with their showings in the past. This might leave some under the impression that there's no space for open houses or showings in their marketing mix.
It's understandable showings seem like a tall order, especially at a time like this! But there is a solution: A property showing manager that lets you quickly and efficiently schedule, plan, and scale showings — whether you're doing one a month or several every week.
Enhance Your Showings with a Unique, Independent Local Showing Manager
On paper, the idea of a showing seems simple: Prepare the home, invite guests, and follow through. A quick tour, some questions and answers, and you may be well on your way to fielding qualified offers. In practice, though, there's always a little bit more to it than that!
You want to make the process quick and painless for yourself, your seller, and visitors to the property. At the same time, you also need to make sure the time you invest produces real business value — that means getting information for follow-up from every participant, including the "no shows."
For the first time, you can do it all with Local Showings — an independent solution designed just for you.
Local Showings is Delta Media Group's response to an overwhelming desire among agents and brokers to have a fully integrated solution that works with their technology rather than requiring them to start over with something new. It operates as a standalone product and within your DeltaNET®6 real estate all-in-one solution.
Here's what you can expect when you try it for yourself:
Schedule a Showing for Any Listing in Your MLS
It takes only minutes to schedule a showing from your phone, within your own website, or directly on your MLS. Local Showings is available in Web-based and mobile formats and also offers apps for Apple or Android. No matter what technology you use or where you work, it is ready for you.


Generate White Label Reports for Your Sellers
Sellers rely on the marketing you do for their properties, and they want to have confidence about your efforts. It's never been simpler to keep them in the loop with detailed reports from Local Showings. They can see the entire history of events, total attendees, and much more, all with your branding.


Get Feedback from Attendees
With full integration of event registration and post-event follow-up, you'll capture granular insight from your attendees with ease. And that's not the end of the story: In partnership with DeltaNET®6 or your existing solution, you can easily reconnect with no-shows and visitors who are still in the market.


Communicate Quickly and Easily with Agents
Communication is the key when you're working with multiple agents. Local Showings is equipped with a sophisticated communication overlay that allows you to plan and project manage your showings behind the scenes, ensuring a spectacular experience for both your sellers and their prospective buyers.


Get Help and Support Whenever You Need It
With years of experience in property technology, Delta Media Group knows how to deliver effective and meaningful support. No matter where you are or when you need us, our team is there: Our call center is ready to field your questions and troubleshoot your problems, so your showings stay on track.


Showings Are Coming Back with a Bang – Get Ready with Local Showings Today


Virtual tours are here to stay, but buyers have never been more enthusiastic about face-to-face property showings than they are right now.

Showing management will save you time and help you achieve more for your customers.
Don't settle for partnering with the competition — use a modern solution from a leading property technology firm. Contact us to learn more or schedule a demo to see how Local Showings will work at your practice.