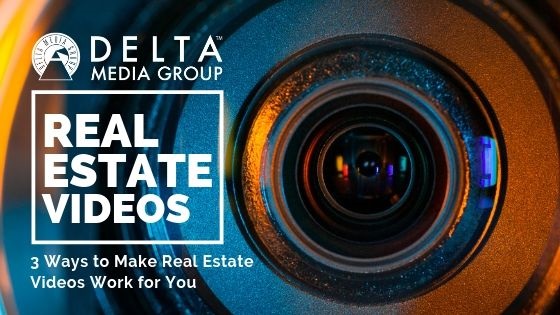 Video marketing is one of the most powerful tools real estate agents have at their disposal to generate leads, build their brands, but most of all--help their clients buy and sell homes.  Videos help showcase the features of listed homes that make them stand out from others in the same neighborhood.
If you're new to the idea of adding videos to your existing marketing strategy, it may be a little intimidating.  Not to worry, there are tools available to automate the process and to get the job done with little--if any--hassle.
We've put together this quick look at three ways to make real estate videos work for you.
Create Short Videos that Highlight Features and Show Personality
Have you shopped for a home in the era of video content? If so, you know there are plenty of videos currently available, and only so much time in the day to devote to the process. That's why it's important to create short, information-rich listing videos that highlight the essential features of your listing. Two minutes is a great length to target. Grab the attention of viewers right away with attractive shots of the home, and details about the features that matter most to buyers.

Many agents choose to narrate their videos, which is a great way to show expertise, highlight key features, and keep the viewer's attention. If you decide to narrate your videos, don't be afraid to show your personality. You want to be upbeat and informative while telling the story of the home in a detailed, accessible way.