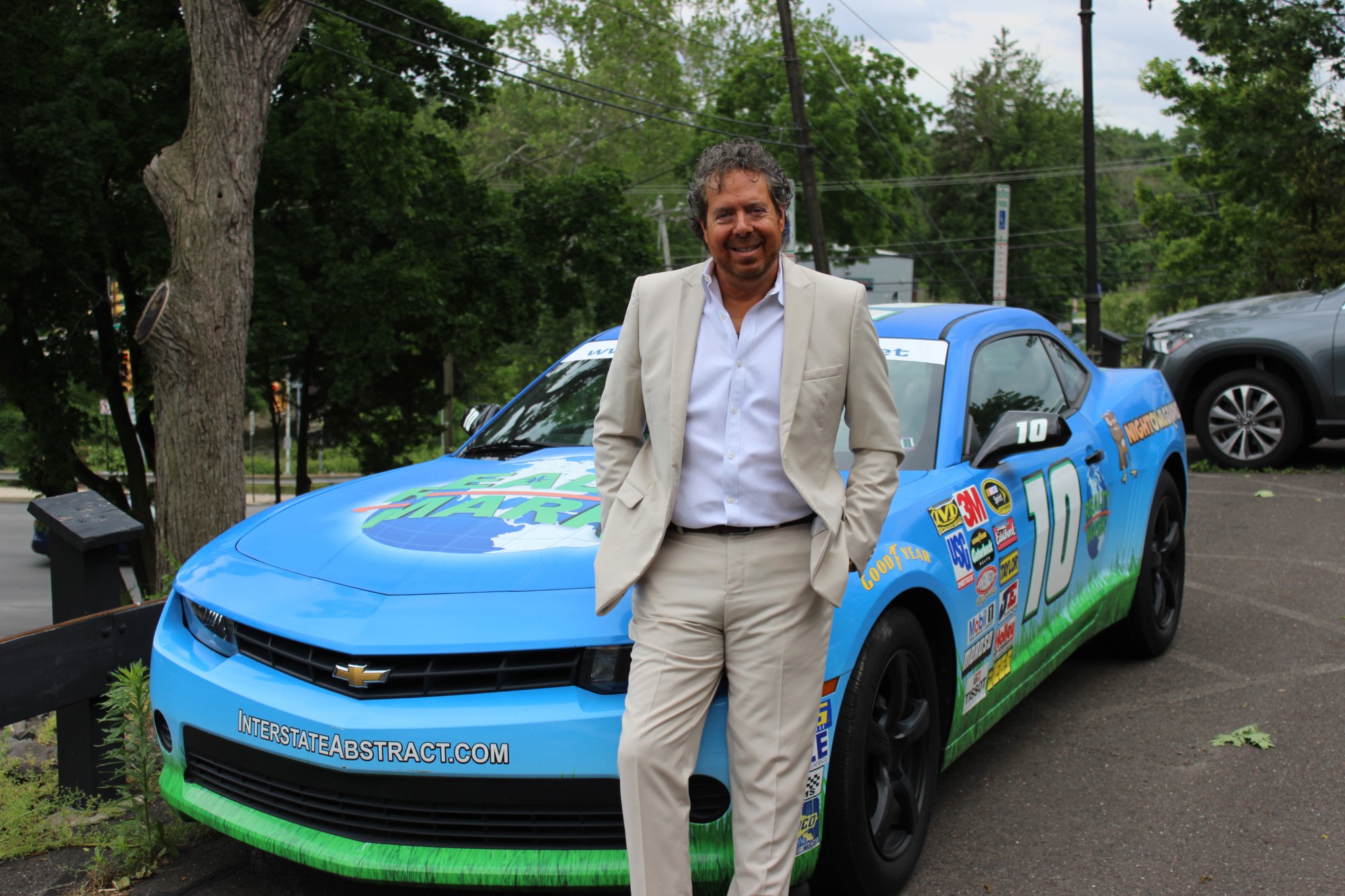 Serving Pennsylvania, Delaware, New Jersey, Maryland, and beyond, every agent and customer at RealtyMark is treated like a VIP. 
Looking to change up the real estate game, Ramon (Ray) Gaber founded RealtyMark in 2010. After starting in the Philadelphia area, the business quickly grew to New Jersey, Delaware, and Maryland. RealtyMark is now licensed in New York and expects to be approved soon in Georgia before expanding to Florida and California. 
Gaber founded the company with the goal of making the lives of real estate agents better. At RealtyMark, agents earn 100% commission, and their transaction fee is $275, capped at $2,750 annually. The base fee to be an agent at RealtyMark is $100 a month; however, the first year is free. Plus, if you bring a new agent to the company, you get an additional free year for recruiting that agent. 
"I always say there are only two ways to have more money in the world: make more or spend less," says Ray. We give them [agents] both at RealtyMark because we allow them to earn more money, we teach them how to earn more, and we let them keep it." 
The Agent Experience 
Not only is it possible to earn more money as a RealtyMark agent, but there are many other enticing incentives for them to succeed. For example, there's an annual RealtyMark cruise offered to agents who do between six and 12 transactions per year. The cruise is usually between seven and 10 nights. Last February, they went on a nine-night Royal Caribbean Cruise that stopped in Haiti, Labadee, St. Martin, and Puerto Rico. An eight-night Royal Caribbean cruise will be available next year. 
"It's good camaraderie for the agents to be able to not just see someone in the office," says Ray. "They're at the pool. They're at the beach. They're at dinners, lunches, breakfast, shows. It's more of a social atmosphere. A lot of our agents have become really close friends because of the cruise. So, it's a little different than a normal office atmosphere." 
RealtyMark's agents also have the opportunity to be racecar drivers. All they have to do is bring in sponsors. 
"NASCAR is the second most-watched sport in America," says Ray. "So, we have race cars on the street that look like NASCAR. And we have programs where if an agent can bring some sponsors in, they can get their own free car to drive around." 
Aside from these awesome benefits, RealtyMark agents can work from wherever they choose. While live training sessions are hosted several times a week or even multiple times a day, all of them are held virtually over Zoom. Agents are never obligated to come into the office if they don't want to. 
"Everything can be remote," says Ray. "If they want to come in, great, we have offices all over. But a lot of them never come in at all." 
Another perk of being a RealtyMark agent is having the RealtyMark Concierge Team at your disposal. This special team does all the agents' paperwork for them, so they don't have to. The concierge team is available seven days a week and will have a client's paperwork ready to sign that day. 
"I created this about two years ago, the RealtyMark Concierge Team." Ray continues, "I say besides creating RealtyMark and my two children, it's the best creation I ever made. The agent can be inside the house, and if the client says 'we want to put in an offer,' they can pull out their phone, go onto our site, enter between 10 and 15 items, and within the hour, all the paperwork is sent back to the agent ready to DocuSign." 
RealtyMark also provides constant support for their agents, and that includes having a 24/7 broker hotline they can call to ask for help. And no matter what time of day or how big or small your issue is, they will pick up the phone and answer your question. 
"At any time of the day or night, they can call and talk to a real estate broker," says Ray. "And basically, we always say, there are no dumb questions. We'd rather they ask the question first instead of getting in trouble."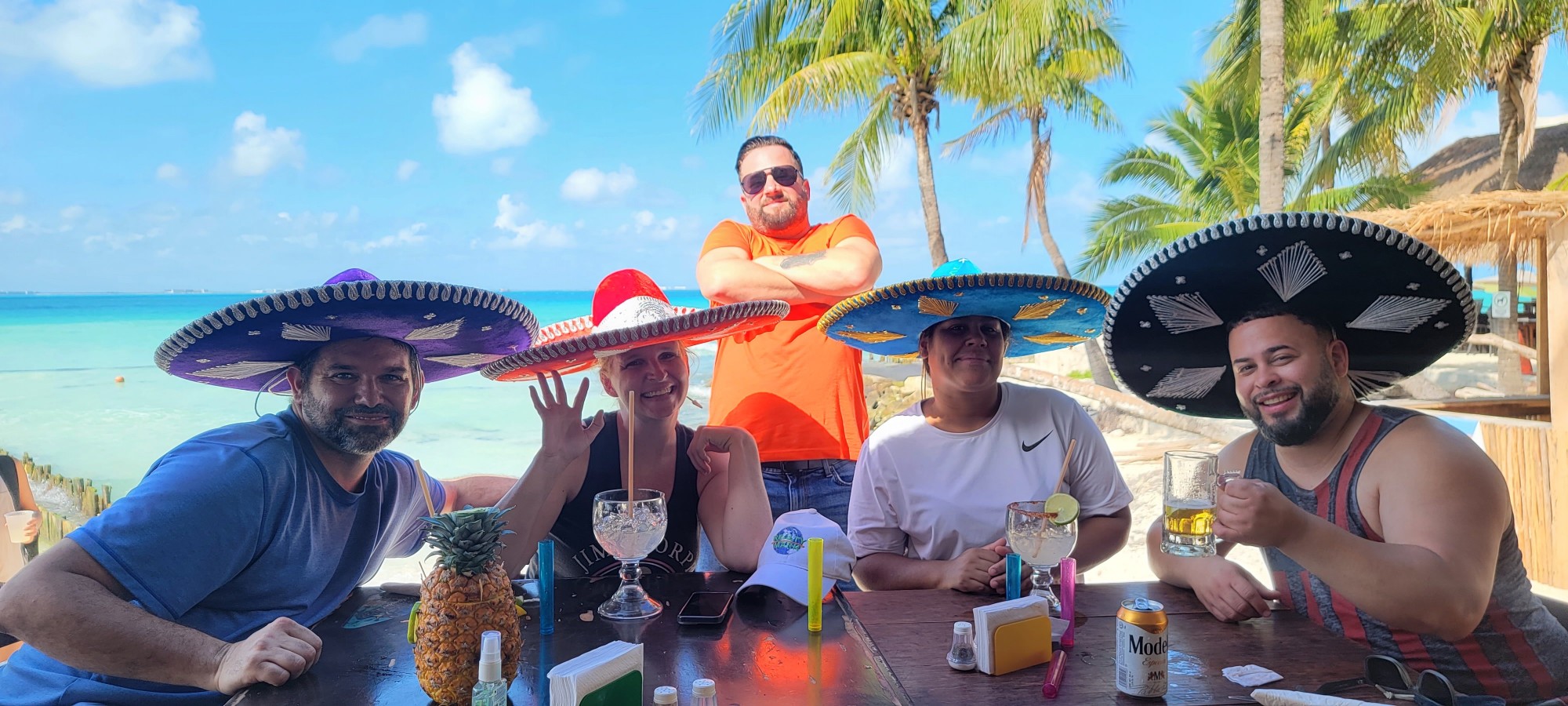 First-Class Treatment 
At RealtyMark, it's not just the agents who get treated like royalty — it's the customers too. While, of course, they provide excellent customer service and care, they also offer some unique programs clients love. 
First, through RealtyMark's Closing Protection Program, clients have peace of mind not only throughout the selling process but also right up until the very end. 
"If, for any reason, our clients do not go to settlement on time, and it's no fault of their own, RealtyMark will put them up in the hotel or motel of their choice for up to three nights," says Ray. "A lot of times, they say, well, why would that happen? Well, if we're representing the seller, all their stuff is in a moving van, and then something happens with the people that are buying their house, and now they have nowhere to sleep except on the floor. It's a nice extra touch to be able to do that." 
Also, since at RealtyMark "Everyone's a VIP," if the client needs a ride to the closing, RealtyMark will send a limousine to pick them up for free.  
"We send limousines for our clients; we own the cars. We send them free of charge to bring the clients to and from the closing because everyone's a VIP at RealtyMark," says Ray. 
RealtyMark gives out free cars to their customers to keep. If a buyer uses a RealtyMark agent that's also the listing agent of the property, they can get a free car leased for up to three years. 
"We give cars away if the buyer uses our listing agent," says Ray. "So, if we're the listing and they buy the house directly from the listing agent through a dual agency, we'll offer them a free car relative to the value of the home." 
They also do some exciting promotions, such as if you buy your new house with RealtyMark, they will list your old house for free. 
"We do promotions like buy your next house with me, and we'll sell your house for free," says Ray. "So, a lot of crazy stuff."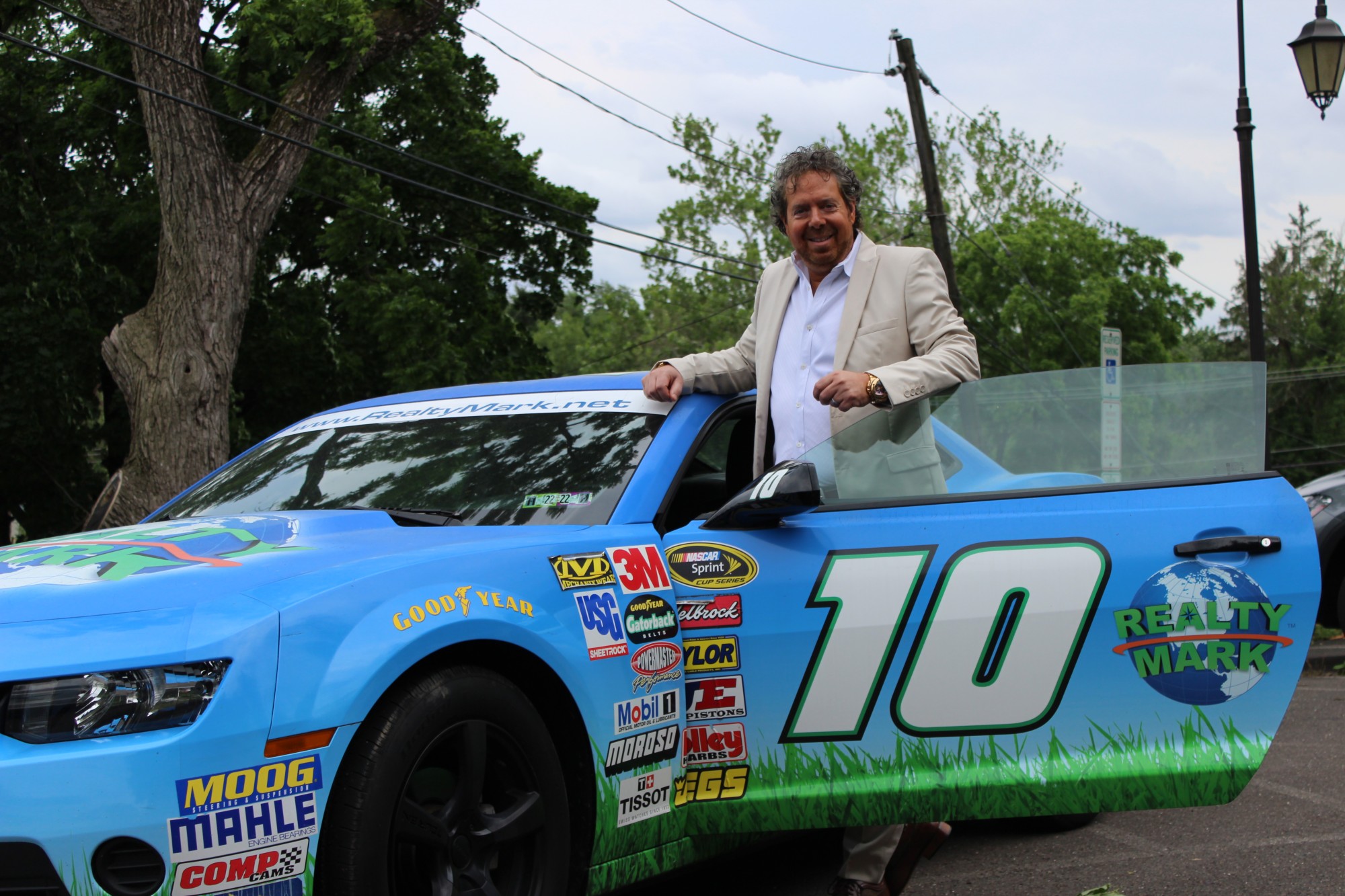 Live on TV! 
Like any successful brokerage, RealtyMark has some excellent strategies for digital marketing. While they still use the essentials like social media and email marketing, they also have something far more unique: a TV show! 
For nine years running, RealtyMark has had their own show, RealtyMark Showcase of Homes, which airs every Sunday at 9 a.m. EST on PHL17. PHL17 is a popular local station that shows events, including Phillies games, Philadelphia Union soccer games, and the Mummers Parade — which, if you aren't familiar, is a famous Philly tradition that takes place every year on New Year's Day. Airing in 40 different counties throughout four states, many homes have been sold to viewers who watched the show and saw their dream home listed. 
"We've sold hundreds and hundreds of homes just because people saw it on TV," says Ray. 
Knowing that their house will be shown on the show also makes sellers more interested in listing with a RealtyMark agent. 
"It's a listing tool because if you lined up 10 agents that you were thinking about listing your property with," Ray continues, "And if we said, 'well if you list it with me, we'll put it on TV,' my agent's probably going to win out over the other nine." 
Plus, while television ads tend to be very pricey, RealtyMark agents can feature their listings for free on the show. So, it not only gives them a great way to advertise their listings to a wide audience, but it saves them money too. 
"A lot of work and many hours go into it every week," says Ray. "And I think it separates us because our agents can put their listings on for free. If they were to just buy commercial time anywhere to put their house on TV, it would be thousands and thousands of dollars. It's one of the benefits of coming to RealtyMark." 
Another nice thing about the show for both agents and clients is that there's a chance for their kids to be cast in the show. Instead of bringing in talent from elsewhere, RealtyMark gives kids in their own network the chance to have their television debut. 
"We put a lot of the agents' or the clients' kids on TV; we call them bumpers, and they're in between the houses for sale," says Ray. "We'll have little kids say, 'RealtyMark, don't make a move without us,' or they'll say, 'RealtyMark is selling America, one home at a time.' We give them different things to say, and obviously, the parents have to sign the video release because they're under 18. So, that's a cool thing, and a lot of our agents' kids are on TV." 

Talking About Tech 
It wasn't until 2021 that RealtyMark partnered with Delta Media Group®, which was recommended to them after their previous provider discontinued its website product. 
The first step in working with Delta was custom designing their new website — which they did with half premade templates and half custom design. 
Dimitri Yarbrough, RealtyMark's Operations Manager, says, "Delta was really efficient and helpful in making a custom website that fit our image." 
Once the website was up and running, they introduced their agents to the DeltaNET®. With agents of various levels of interest and understanding of technology, they liked the fact that it was something everyone could use. Aside from being easy to navigate, it was efficient and equated with industry standards. It was a "well-rounded solution." 
"It [DeltaNET] gives them the software they need for marketing, and the agents need their websites, and it's hands-off as well," says Dimitri. "It's pretty easy to use. It helps our agents, especially those who aren't interested in actually engaging in technology. They can just click the button, and they have what the industry standard is. You need that stuff these days." 
Dimitri believes that it's important to have products like DeltaNET that cater to the older generations and those that aren't as adept at using technology. Otherwise, those people will get left behind — and they shouldn't. While traditional print marketing and community outreach are still viable options for some, it's not where the industry or the future is headed. 
"In the near future, it seems like there's going to be a big divide between the technology cans and the technology cant's," says Dimitri. "There's going to be a divide between those two groups of people, so I think what we try to do is get the happiest medium because you can't just abandon those people." 
RealtyMark is the Future 
RealtyMark's slogan is "The Future of Real Estate." They feel that they are the industry's future because they not only look toward the future but are consistently coming up with innovative ideas that haven't been developed yet. 
"We're definitely outside-the-box, not your normal vanilla company," says Ray. 
They aren't looking to be like their competitors. Instead, they strive to be something different and offer something other brokerages don't. RealtyMark always has a new idea waiting to be unveiled, even with all the creative initiatives they already have in place. 
"We have a lot of cool stuff on deck that we're about to launch because our industry's changing every day," says Ray. "Every time they raise interest rates that will slow the market, there are fewer houses, so the more creative ones get the listings, and that's what we teach our people: how to beat out the others because that's what's going to make them survive instead of giving up." 
RealtyMark is extremely fast-growing, amassing thousands of agents in just under 12 years of business. And as they expand to new parts of the country, they're looking to double their numbers. If they continue to provide high-quality service and use their creativity to change the industry, there's no way they won't succeed. 
To learn more about RealtyMark, visit realtymarkllc.com