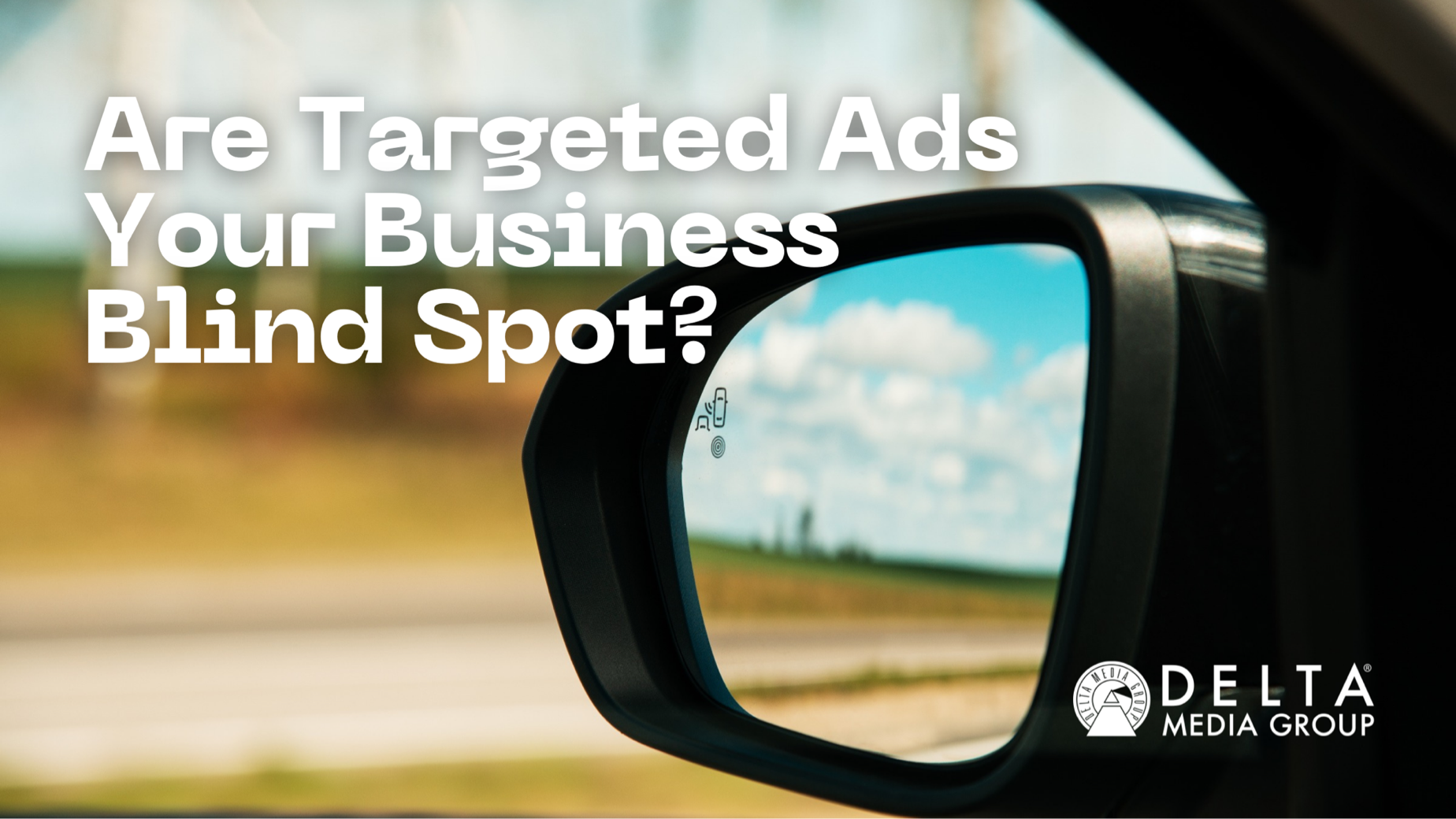 Are you missing out on a powerful way to generate leads from social media? Targeted advertising isn't a replacement for all of your other social media activities. It's in its own category, and when done right, it can be a convenient, low-cost tool for generating fresh leads to stock your pipeline. If targeted advertising has been your business blind spot, now is the perfect time to change that.
Even if you've never run a targeted ad campaign yourself, you've definitely experienced these ads during your own time online. You search for something that you're interested in purchasing, check out some content, and suddenly you're seeing ads for that product or something similar during all of your travels online. Targeted ads are designed to reach a specific audience — ideally people who are already interested in what you have to offer.
Before You Advertise, Make Sure Your Branding and Website Are Ready
We'll get into more specific targeted advertising strategies shortly, but there are a few things that you'll want to have prepared before you get started. First, make sure that your branding is consistent. Things like color schemes, logos, missions, values, and even fonts can help your brand stand out from the competition when you advertise.
Next, you'll want to make sure that your real estate website looks appealing, functions well on any device, has great content, and offers all of the features that your audience needs. In many cases, your targeted ads will be leading prospects directly to your website, and you want to give them every reason to stick around once they arrive.
Know Your Audience
Like the name suggests, targeted ads are all about reaching a specific audience. So who are you trying to reach? Running a targeted ad campaign for an audience of luxury real estate buyers will naturally be different than running one for first-time homebuyers who are new to real estate. The same goes for whether you're trying to generate buyer or seller leads.
Due to fair housing laws, it's important to note that ads can't be targeted based on certain factors like race, gender, or class. Think about your target audience, what they like to do, what their interests are, and what might motivate them to buy or sell a home.
Planning Your Targeted Ad Campaign
Once you've got your branding, website, social pages, and audience analysis in order, you'll be ready to start planning your first campaign. Here are some of the key steps you'll take while planning your campaign:
Campaign Objective, Ad Settings, and Contact Method
First, you'll set up your campaign objective, which will usually be lead generation. You'll also choose your ad settings, where you'll click on "special ad categories" and "housing" in order to adhere to fair housing laws. You will also choose your contact method, either through a lead capture form, automated chat, or phone call.


Setting Your Budget
Facebook ads are priced through a bidding process, which allows you to set the maximum price you're willing to pay to reach a specific audience. You can set your max daily bid based on a variety of factors for each ad, and sometimes it will take some experimenting to find the right price per lead.


Audience and Ad Placements
Next, you'll be choosing how you'll target your audience and how your ads will be placed. You can choose to display your ad on Facebook, Instagram, or both platforms. You can choose to place your ads manually or use automated placing to put them in the best places to achieve your campaign goals.


Creating Your Ad
All of the branding factors that we mentioned so far will usually play a part in creating your ads. Some of the most popular ad types include just listed, branded ads, home valuations, and open houses. There are many effective types of ad campaigns, so experiment to see what works best for reaching your audience.


Analyzing Results
One of the great things about placing targeted ads through Facebook or Instagram is that you get plenty of analytics to help you discover what works best. Make sure that you're tracking the success of your campaigns in order to maximize your ROI.
Take Advantage of Targeted Advertising Tools to Make Life Easier
You could take the time to handle every last detail of targeted advertising yourself... or you could use a seamless, easy-to-use platform that allows you to set up campaigns in a few clicks. With Ad Wizard™, you can take the guesswork out of targeted advertising and manage ads with a dependable, consistent process. Ad Wizard™ is one of many tools available in DeltaNET®6 to help you market your business, manage leads, and maintain great relationships with your clients.