Are Your Leads Going to the Competition?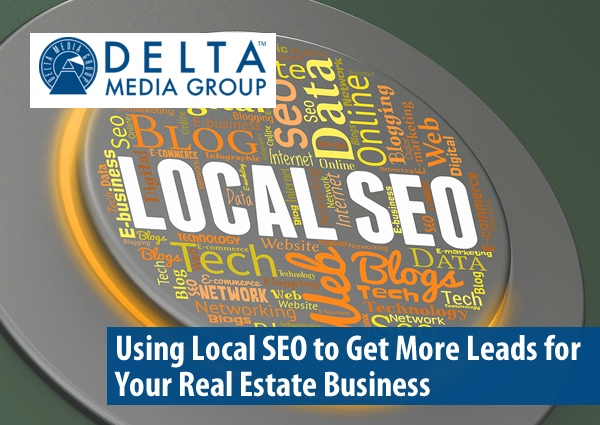 Our world has become a digitally driven society.  In fact, the Web has revolutionized almost everything we do--including searching for a home.  The National Association of REALTORS®' Digital House Hunt study says nine in 10 home buyers use the Internet as a primary resource to house hunt.  
That means 90 percent of house hunters are using the Web to find homes for sale in a specific location.   That leads me to the question:  "How can you make sure customers are finding your website over your competition's website at a local level?"  One answer is local SEO.  
SEO… Local SEO.  Is there a difference?
A good way to explain the difference between SEO and local SEO is: SEO is a jigsaw puzzle and local SEO is a piece to that puzzle.  When all of the puzzle pieces fit together correctly, you can leverage that power to grow your website traffic and leads.
As you develop a digital marketing plan for your real estate business, it's important to recognize that local SEO should be a part of your overall SEO strategy.   It's important to understand the differences in approach.
From an SEO perspective, the focus is on high-quality link building, building domain/page authority and producing unique and outstanding content.
Local SEO on the other hand focuses more on your physical location, citations (mentions of your name, address and phone number (NAP) on other sites), reviews, localized linking building and content.  More simply, SEO revolves around content and page optimization and Local SEO around location and NAP.
Growing your real estate leads using local SEO
The National Association of REALTORS®' Digital House Hunt study also states that 69 percent (or seven out of ten) of home buyer leads that come from your website start with local search terms like, "Canton homes for sale," "Dallas REALTORS®" or "Harrisonburg real estate."  
To confirm the importance of local SEO, an April 2015 Google Report found Google searches using phrases like "near me," "closest," and "nearby" have increased 34 times since 2011.

Any local business with a physical street address can grow their traffic and leads through local SEO.   
Becoming a pro at local SEO
There's an art and a science to becoming a pro at local SEO.  There is no "quick fix" or "silver bullet" to page one rankings--SEO takes time, talent and patience.

Here are nine tips to help you leverage local SEO to grow your real estate leads:
If you have not already done so, claim your Google My Business page and spend time building it out accordingly.
Make sure your NAP (name, address and phone number) is consistent throughout the web - inconsistencies can hurt you.
Use Schema.org markup for your NAP on your site. This ensures that search engines display your information correctly.
Reviews.  If you are not asking your customers for reviews, you need to start.  Reviews impact ranking. Cultivate authentic reviews from your clients on Google and Yelp.
Try to use city/market plus relevant key phrases on landing page content, page titles, H1s and image tags.
Make sure your website is mobile friendly--having a mobile responsive site optimal.
Build backlinks from hyper-local websites and directories that are relevant to your business.  Remember NAP consistency is very important as you reach out to these local resources.
Don't forget to add and optimize localized content as well.
Contact Delta Media Group to see how we help grow your business' leads.