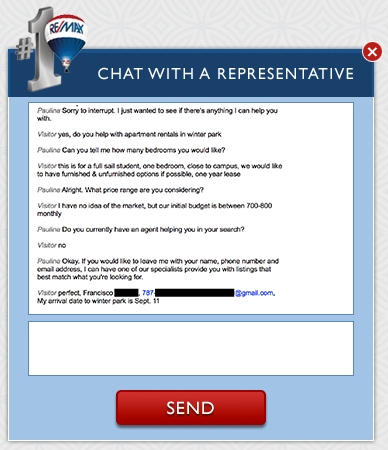 Delta's integrated Live Chat feature generates more interaction and engagement with potential customers from the moment they arrive on your website. A customer's initial questions can be answered instantly helping to bring in a quality lead faster. Live chat generates more listings, so real estate professionals can focus on selling. 
Benefits Include:
Hands Off System
Turn Browsers into Buyers
Seamless Integration
Customized to Fit Your Brand
Recruit Top Performing Agents
Greeting:
Customize the shape and color of the greeting that will display on the homepage of the real estate website. Customize the photo in the circle with a stock photo or use your own real estate professional photograph.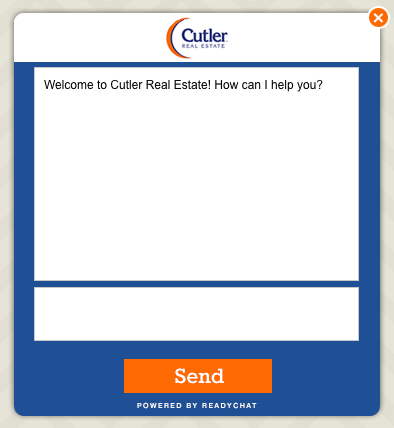 Chat Widget:
Customize the shape, color scheme, header and fonts on the Chat Widget. 
How It Works:
Prospect types their question in the chat widget and a live agent replies instantly


The agent gains contact information easily and within minutes (name, email, phone number, etc.) 


The agent will then follow-up with the lead instantly providing additional materials if needed

Contact us today to find out how to get started using Live Chat.