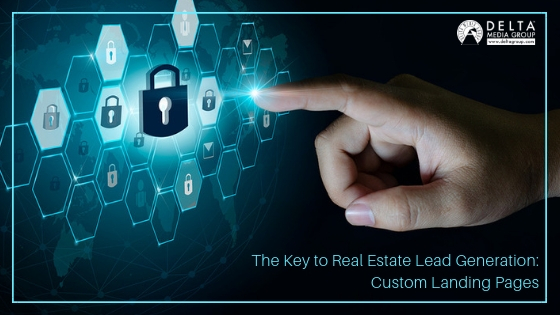 Are you searching for ways to boost both your real estate website lead generation and the effectiveness of your online advertising? Custom landing pages, which users "land" on after clicking one of your ads, are one of the biggest keys to real estate lead generation for your website.
Landing pages are designed with one goal in mind: to earn the contact information of people who click your advertisements. Of course, to get that contact info you'll often have to offer something in return. Learn how to put landing pages to work for your business with our guide to custom landing pages for your website.
Why Custom Landing Pages Are Key
Landing pages are an efficient, effective way to generate more leads for your real estate business, once you learn how to put them to work. The best landing pages are built to accomplish a specific goal, targeting buyers or sellers with information that will make them want to take the next step to learn more about your business.
Try Different Types of Landing Pages
One reason that landing pages are effective is that they allow you to target specific segments of your audience with pages that match their unique needs. A landing page geared toward luxury buyers will look different, for example, than one created for people selling a home for the first time. It's a good idea to try different types of pages, and have a separate landing page for each goal you're trying to accomplish with your audience.
Match the Tone & Style of the Original Ad
Whether they find it through social media, search engines, or any other form of online advertising, users will be clicking on an ad before they reach your landing page. Make it a seamless process by matching the tone and style of the original ad with your landing page, so that it feels like a natural progression for the person who clicks.
Offer Something of Value in Return for Contact Information
Most people who have reached one of your landing pages will already be demonstrating an interest in your business, and offering something in return is the best way to encourage them to provide contact information. Special content is a great way to pique their interest, whether you offer free neighborhood guides, tips for buyers / sellers, or anything else that will help them on their journey.
Short Forms & an Effective Call to Action
In addition to offering something in return, you'll want to make it as easy as possible for people to fill out your contact form. Keep the form short and simple, asking only for the key info you need to make contact. An effective call to action, which clearly explains what happens next and why prospects should take the next step with your business, will also help encourage them to fill out the all-important contact form.
Design & Layout for Appealing Landing Pages
A landing page should look clean and professional, with eye-catching images and short, sweet content that encourages prospects to take the next step. Remove navigation links and other distractions, use a beautiful background photo, make sure that fonts are easy to read, and use vibrant colors to draw attention to key parts of the page.
Interested in learning more about real estate landing pages, and how to put modern marketing tools to work for your business? Our team is here to help. Contact us to learn more about lead generation, and all of our real estate marketing services.