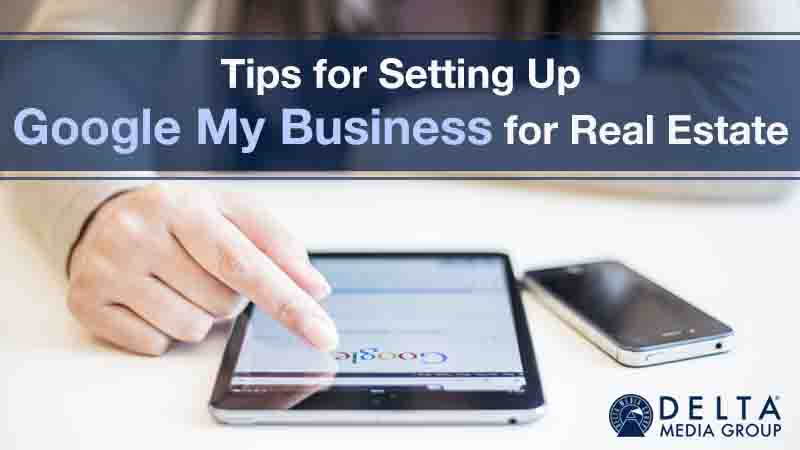 As a real estate agent, one of your most important challenges is to distinguish yourself as an expert in your area. That starts with knowing your real estate market and community inside and out. Your local knowledge is a foundation on which you build a successful career.
To make the most of what you know, you need to stand out to prospects as an authoritative voice from the start – before you even meet them. Digital marketing for real estate agents delivers on this goal by ensuring you are highly visible for searches relevant to your business.
That includes lucrative "near me" searches, as in "real estate agents near me."
The Importance of Local SEO and Your Google My Business Page
Local SEO is the branch of search engine optimization that improves your search engine visibility for users within about 50 miles of your location. It enables you to show up on Google Maps for local users and makes it more likely you'll feature prominently in geo-tagged searches like "real estate agent Austin TX."
Effective local SEO means leveraging local directories, platforms, and publications from your region. Of all of them, the most valuable to start with is Google My Business. Google My Business (GMB) is a comprehensive index of local businesses populated by information that Google collects from the Web.
Business owners can claim their GMB listing for free and update it with accurate, complete information.
From that point on, Google uses it as a ranking factor in deciding where to position you in local search. The details you volunteer are used to populate a range of highly visible features, like the Local Search pane.
No Matter If You're a Brokerage or Agent, You Need Google My Business
Google My Business is a free resource just waiting for you to use it. Leaving it to Google isn't enough – to get real ranking power from GMB, you need to put your own personal stamp on it. Both agents and brokerages will benefit from GMB's boost to their local search visibility.
This can make a big difference in your lead generation, especially when you have many competitors.
Luckily, it doesn't take a tech whiz to use GMB. It will walk you through the setup process, so all you need to do is follow a few best practices. Within two or three weeks of initial listing setup, you may notice you're getting more organic search traffic from local prospects.
Here's how to make the most of Google My Business:
Fill Out All the Fields Completely


GMB asks you basic questions about your business such as its postal address, telephone number, and hours. This information supersedes any user-submitted data. If your office is open to the public, setting up GMB can get you more foot traffic as well as more online leads.

Make Your Description Keyword-Rich


Keywords reflect the search queries users put into Google, and they're crucial in marketing for real estate agents. Don't forgetto mention your service area by name, including major towns and cities where you work. Also list your company's specialties, distinguishing skills, and prestigious awards in your summary.

Include Photographs


Business photos snapped by the Google Maps van might not always be the most flattering. As you develop your listing, you'll have the chance to submit your own photos. Make sure the photos you include are clear, crisp, and compelling – they should be every bit as good as your finest real estate photography.

Follow Up with Clients to Get Google Reviews


Reviews left by Google users are especially visible when your business surfaces on the Local Search panel. Each review includes a star rating from 1 to 5, with the average displayed prominently. Take the time to actively follow up with your satisfied customers and ask for a review. Within a week of closing day is best!

Respond to Reviews (Especially Negative Ones)


While you can't hide or delete negative reviews, you do have the opportunity to respond to them directly. With a measured, professional tone and a caring attitude, you can open a dialogue that might resolve the issue and get the negative review revised. Either way, future readers will take note of your customer care.

Don't Overlook the Address Verification Process


GMB is a boon in digital marketing for real estate agents, but the last step is distinctly old school: Your address will be verified through U.S. postal mail. Delivery takes about five days, but you can verify immediately and bring your business live. This gives you access to the back-end view of your company's reviews and analytics.
GMB is simple and powerful, showing that marketing for real estate agents doesn't need to be a chore. To learn about other great techniques – including automating your digital marketing – contact Delta Media Group.