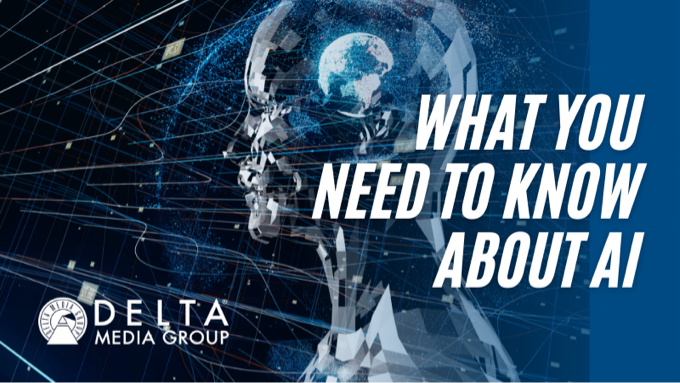 Artificial intelligence is poised to become the next big thing in real estate.
Lots of ink has been spilled about the potential of AI to replace jobs. But as the pandemic has shown, that future remains a long way off. Instead of displacing professional expertise, AI has the potential to serve as a highly versatile and adaptive "multi-tool" that can help real estate agents and their clients.
In fact, it is already affecting every stage of today's real estate transactions. To understand what makes artificial intelligence so exciting, it's best to begin with the basics.
What is Artificial Intelligence, Really?
Artificial intelligence enables a piece of software to make inferences and draw conclusions based on a set of data. Some AI, called Natural Language Processing (NLP) systems, have the ability to interpret and answer a question posed in the "natural language" that ordinary people use every day.
AI has been around since the 1950s. However, the processing power and bandwidth available today has driven it to new heights. Everyday people can now interface with AI-based systems using the supercomputer they keep in their pocket. This is accelerating AI development on a grand scale.
Automatic processing and data collection are where today's artificial intelligence tools shine. They aren't always great at solving complex problems alone, especially when that means applying creativity. But they help agents, buyers, and sellers "connect the dots" and gain deeper insight for more informed decisions.
Let's dive in and see what artificial intelligence is doing to improve today's real estate world.
Lead Generation
AI is especially crucial for real estate agents in their never-ending quest for lead generation.
These days, the vast majority of lead generation is bound to happen online. Agents' real estate websites and their social media are the two biggest planks in the strategy. Both can be enhanced by using AI to generate branded customer care experiences in a seamless and delightful way.
Machine learning is on display in a modern real estate all-in-one solution like DeltaNET™ 6. By continuously learning about buyer and seller behaviors based on past transactions, it finds patterns within millions of data points — patterns invisible to even the keenest human analyst.
This saves time by automatically scoring leads and facilitating effective follow-up.
Home Search
Home listings are already searchable in massive quantities in any market you care to name. But buyers in particular depend upon real estate agents to sort through the oceans of listings and find those that meet their criteria. Agents, in turn, can look to artificial intelligence to accelerate the process.
Yes, the process typically begins with the AI system pulling in data entered by the real estate agent or directly by the buyer. By monitoring details like how long was spent on each listing and which photos were looked at, however, it highlights factors that allow it to surface additional listings faster.
This equips agents to send a curated round-up of listings to their buyers so they can act faster.
Transactions
Real estate transactions aren't as confusing or complex as they might look from the outside. Still, there can be many twists and turns – and there's a lot both buyers and sellers don't know. The right AI can streamline transactions, making data searchable and easy to reference when you need it.
One of the biggest advantages to artificial intelligence is how it can cut down on human error. While it's always a wise idea to double-check every document, you no longer need to worry about tedious data entry that can introduce problems. Instead, software auto-populates forms contextually.
Property Valuation
We all know of an AI-driven valuation tool that's notoriously off the mark in many of the estimates it gives. Despite that, AI-driven property valuation is growing better by the day. One key to making it work effectively is to cross-reference data from multiple vetted data storehouses.
By doing this behind the scenes, a machine learning tool can determine how much weight to assign to different sources. Ultimately, estimates continue to improve. Instead of spending hours developing a list of comparable sales, you can quickly generate a report and double-check the figures.
Lending
The lending landscape will always affect real estate agents and their clients, so it's crucial to know what changes are around the corner. Mortgage lenders have jumped into AI with both feet, using it to tame the ferocious process of underwriting — which can involve hundreds of documents.
Artificial intelligence can highlight key points within an entire corpus of documents, allowing lenders to make an initial determination in a matter of hours rather than days or weeks. As the process continues to get faster and more accurate, lenders stand to double or even triple their productivity.
Contact us today to learn how you can capture AI's power with confidence using DeltaNET™ 6.